This post is a Hallmark sponsored post. I am being paid by Hallmark to write it, but all writing, ideas and opinions are mine. Thankfully, Hallmark and I share the same idea–that little moments are to be celebrated and that good people, good efforts and good intentions deserve a spotlight. See Hallmark Life is a Special Occasion for more details, like them on Facebook, and/or sign up for their e-mail messages HERE.

The very first sobering fact of motherhood that I learned just moments after I earned my title was that the unknown–the fear of what we can't control–can be paralyzing. After finally taking Lainey home from the hospital and receiving the "all clear" for her early health problems, I was relieved yet terrified that our "all clear" was temporary.
And that's the reality of motherhood–"All clear" is always temporary. No one can guarantee permanent good fortune.
I remember calling my sister in tears on one of those first days, needing to tell someone–anyone–that I loved her so much. "When will this feeling, this worry go away?" I asked.
I'll never forget her answer: "It never goes away. You just find a place for it."
I soon found the most foolproof way to soften the fear of what we can't control. I canceled it out by grabbing the wheel of what we can control and taking that ship to the moon.
We, of course, literally did that these last weeks–grabbing the wheel and driving toward the summer memories we wanted our girls to have, the ones we have from days when our own parents drove toward cottages and landmarks, lakes and campgrounds.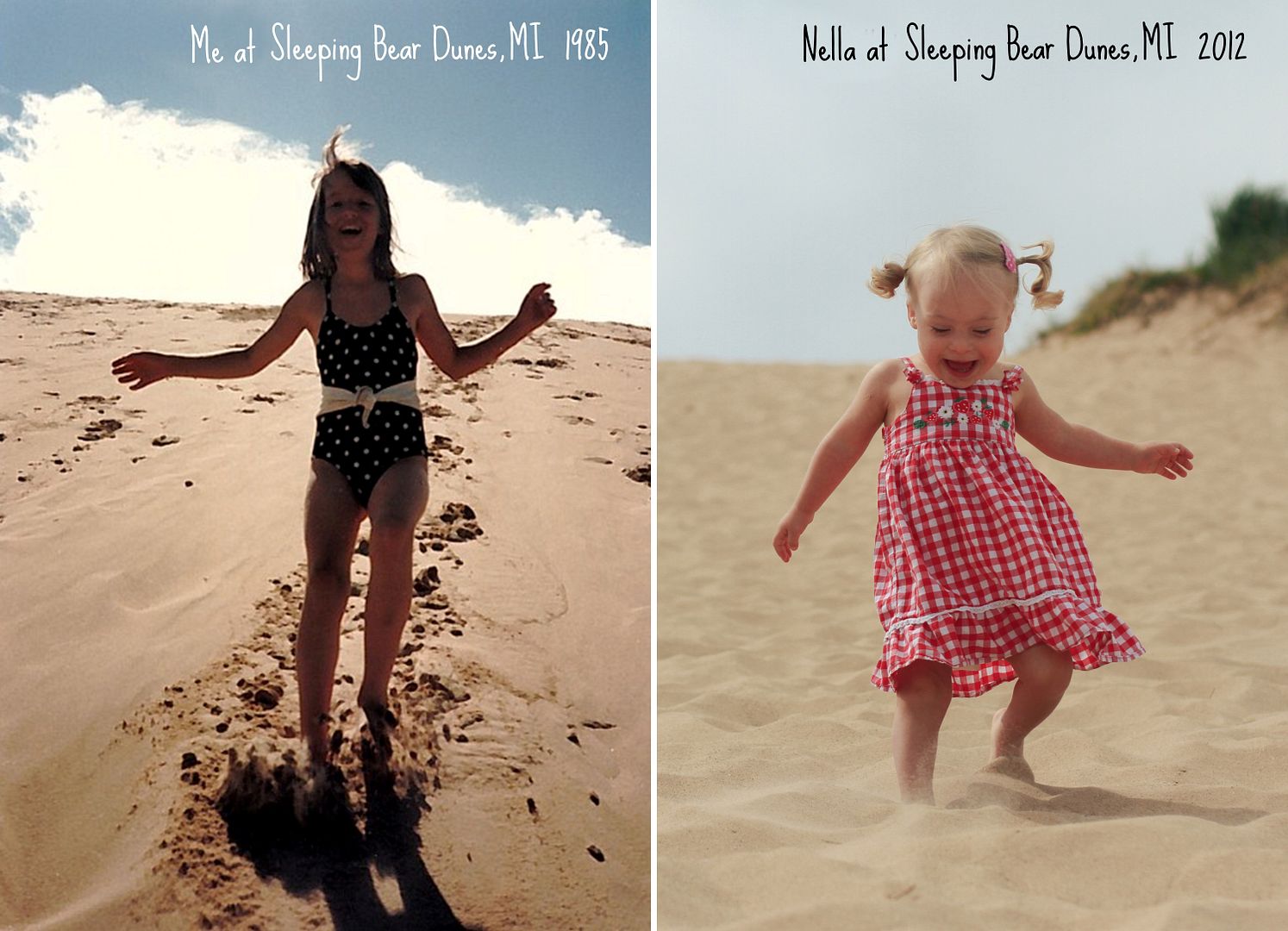 Last week was summer solstice, the peak of childhood nostalgia. There are childhood memories for all of us from which we want to protect our children–divorce and bullying, broken friendships or struggling in school. But summer? I think it brought out the best of many families, and I will make certain it brings out the best in ours.
We repeat history–our favorite parts of it–and add pages of our own family to the greater legacy–volumes of summer memories over generations.
Why else do you think Brett so badly wanted Lainey to catch that fish last week?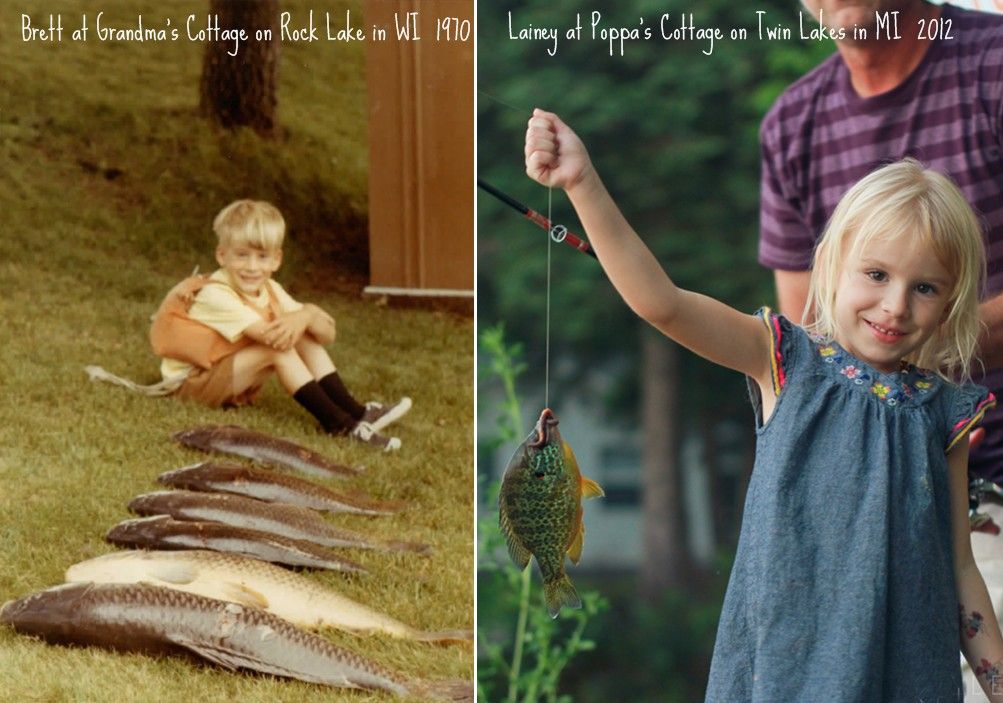 He remembers what it felt like.
And I remember the thrill of catching fireflies in jars, making homemade slip 'n slides with garbage bags and dish soap, cousin Olympics in the backyard, sprinklers, Sleeping Bear Dunes, Tawas rock shops and turning the hatch back of our gold Citation into a bed for long road trips.

Good God–stripe-obsessed, much? Even then.

Our parents passed the torch. We will feed the flames, inspired by the sentimental depth of our own summer memories.
True, there is so much we can't control in parenthood. But how we spend these next weeks, midsummer–that we can control. Grab the wheel and take this ship to the moon.
Just like our parents did.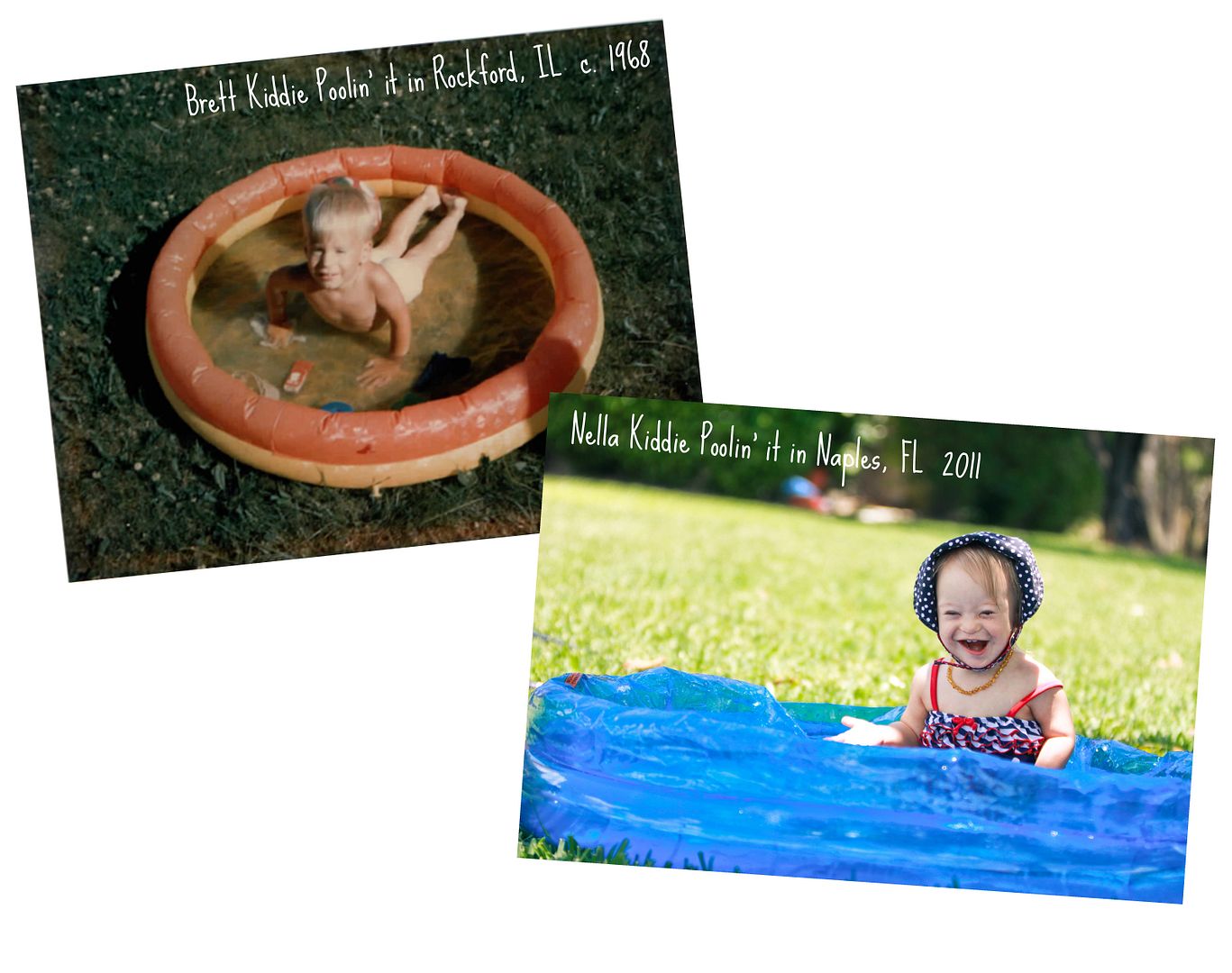 What summer memory from your childhood are you most looking forward to passing on to your own children? Are there any summer then-and-now moments you'd like to share, any landmarks from summer vacations you'll make sure your own family visits? Hallmark and I would love to hear how you plan to repeat your favorite parts of summer history.
To see other Hallmark posts on this blog, click HERE.