Come spring, my color receptors are particularly sensitive, noticing and appreciating every ounce of saturation in the season's teals and pinks and yellows. The world becomes a color palette, its paints begging to be dappled on our life.
We welcome them.
Its primary tones in our living room this weekend when Lainey participated in her first game of Twister.
I smiled watching her tiny hands and driveway-dirtied feet twist and tangle as they stretched to land on big yellow circles.
And Nella? That girl has immersed herself so beautifully into our lives, her presence is synchronously and flawlessly stictched in to the seams of all our family activities…Twister included.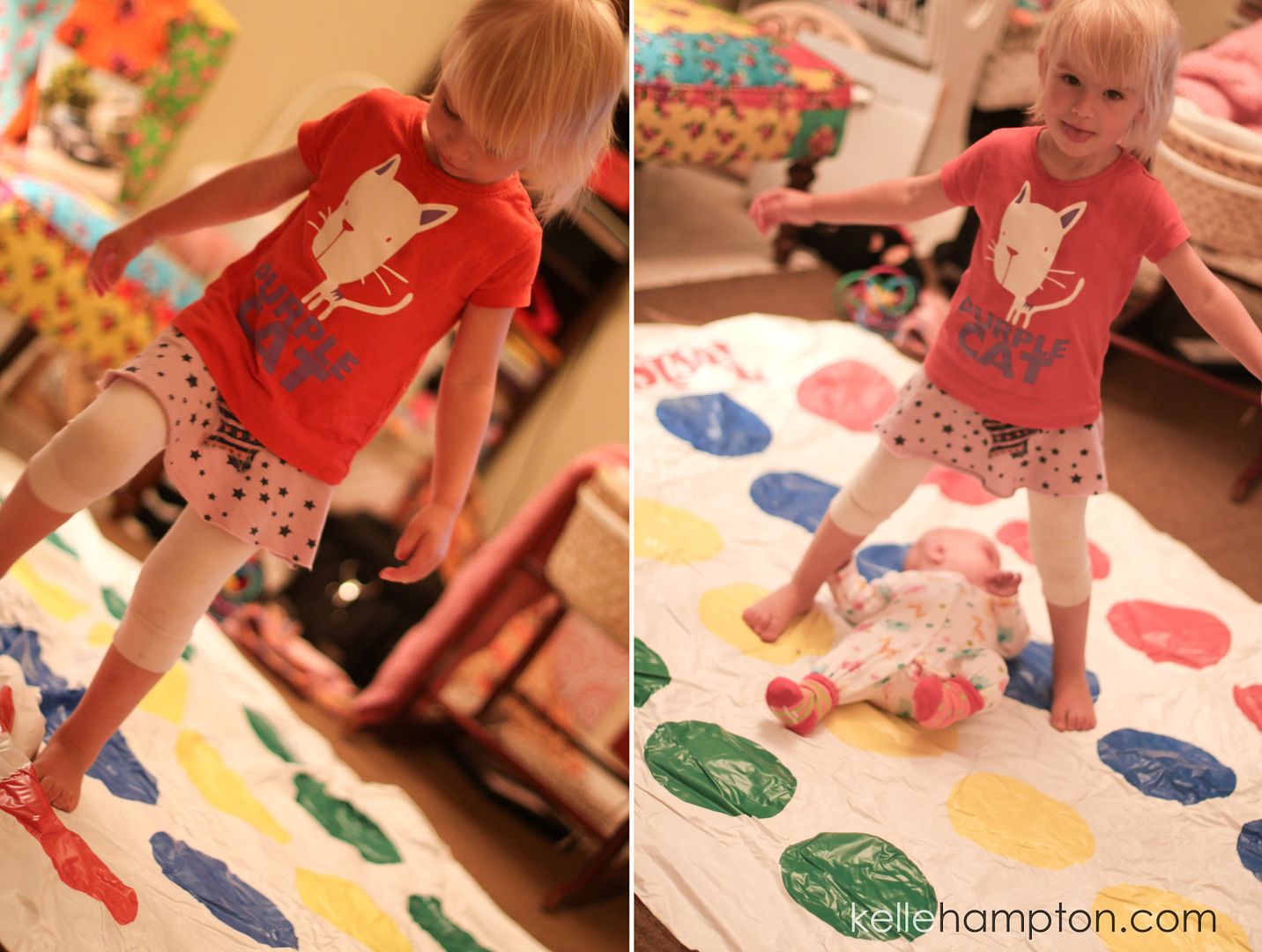 I've been thinking about perfection lately. I've stared at Nella so many late nights and marveled at her perfection. Because she is…perfect. And I wonder what it is about different that makes us think it's not perfect? Why is it that we set the bar higher and higher and expect ourselves, our children to be flawless? What is it we strive for and once we reach it–this perfection–what have we acheived? It's never enough. Even the razor I used in the shower this morning tries to outdo itself with now six blades layered to give a more perfect shave because apparently the five-bladed prior model didn't quite master the hairless perfection we're attempting to achieve.
It's just that I have learned so much about this perfection thing these past weeks, and I am finding myself cozily curling up with a new me. A me that has been cultivating for years, but is truly arriving to the place it's needed to be. The concept of perfect is not flawless or four-point-oh. It's happiness. Happiness with all its messiness and not-quite-there-ness. It's knowing that life is short, and the moments we choose to fill our cup with should be purposeful and colorful. And that's perfection. And our Nella–what the world may view far from perfection–has begun to teach me that.
Accepting that makes our future with our new family seem so much more beautiful. And perfect. And it's amazing how much I continue to return to this theme of "beautiful and perfect" when, in what I thought were the most devastating moments of my life, I was told by Dr. Foley…She's beautiful. And perfect.

And so we strive not for perfection (although our imperfection is what is so perfectly perfect to me), but for color.

Oh, let us live a colorful life.

Embraced with Spring festivities last night with the Annual Coloring of Easter Eggs, a timeless tradition that reaches into me, pulls the blessed child that dwells within and funnels her out right where she should be. With my girl and her friends spooning virgin white eggs into jars of skittle-colored dyes and scooping them out, transformed into vivid little orbs of life. Spring-colored life.
Holidays are a gift. Literally packaged gifts, tied up with ribbons and paper and little cards that say "Open me," and when we do…when we open them for all the spledor they're worth, there's crazy special moments inside. Moments we don't always think to take during holiday-less days.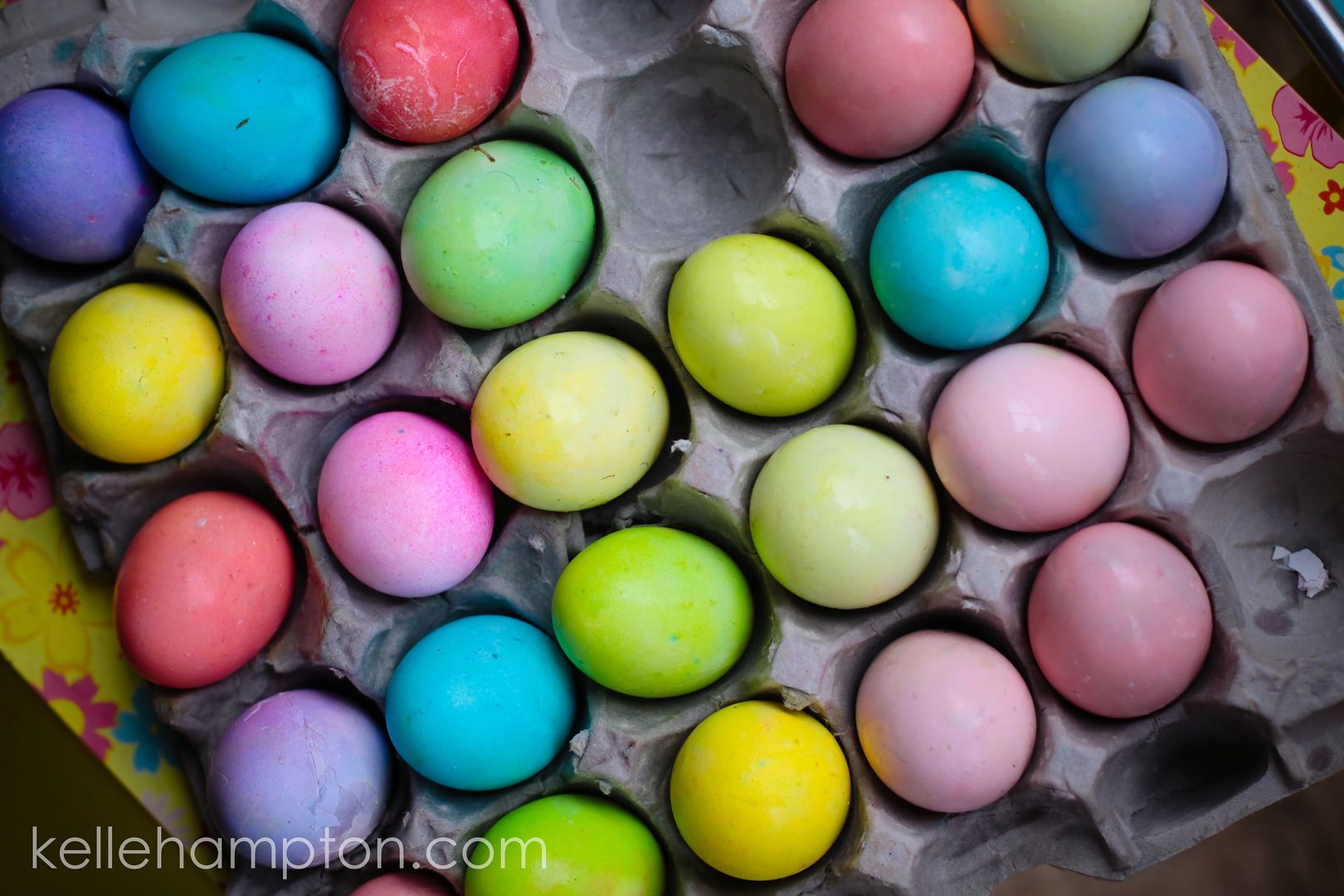 Already looking forward to next weekend when, for the first time, the two little girls I've always dreamed of will wear their Easter dresses just like my sister & I used to do. And thin cotton socks with lace trim and little maryjanes. There will be baskets full of shredded paper grass and hidden jellybeans, notes from the Easter bunny and a good half hour of smile-strained cheek muscles from watching the boys help Lainey search corners of our house for brightly colored eggs full of chocolates and coins.
The house isn't clean. The laundry's in a heap. The Twister board is stretched out like a tent over the patchwork chairs in the playroom and weighted down by a stack of Down syndrome books. Our home seems far from perfect tonight. But, if you look a little closer, there are colored eggs in our refrigerator. There are sidewalk chalk remains in the driveway. There is a pile of pink fairy projects in the works on our kitchen table. And there is laughter.
It is beautiful. And it is perfect.
And, I have a giveaway winner!
Generated by Random.org, Comment #1209
Kelly C.
If I could end a day with having taken just one of the amazing photos in this post, I would be delighted. Stream of consciousness works for you…not only do I "get" your posts, they resonate .
Thank you, Kelly C. Please leave a comment with your e-mail address so we can get a beautiful Lisa Leonard piece your way!
Have a beautiful (and perfect) week.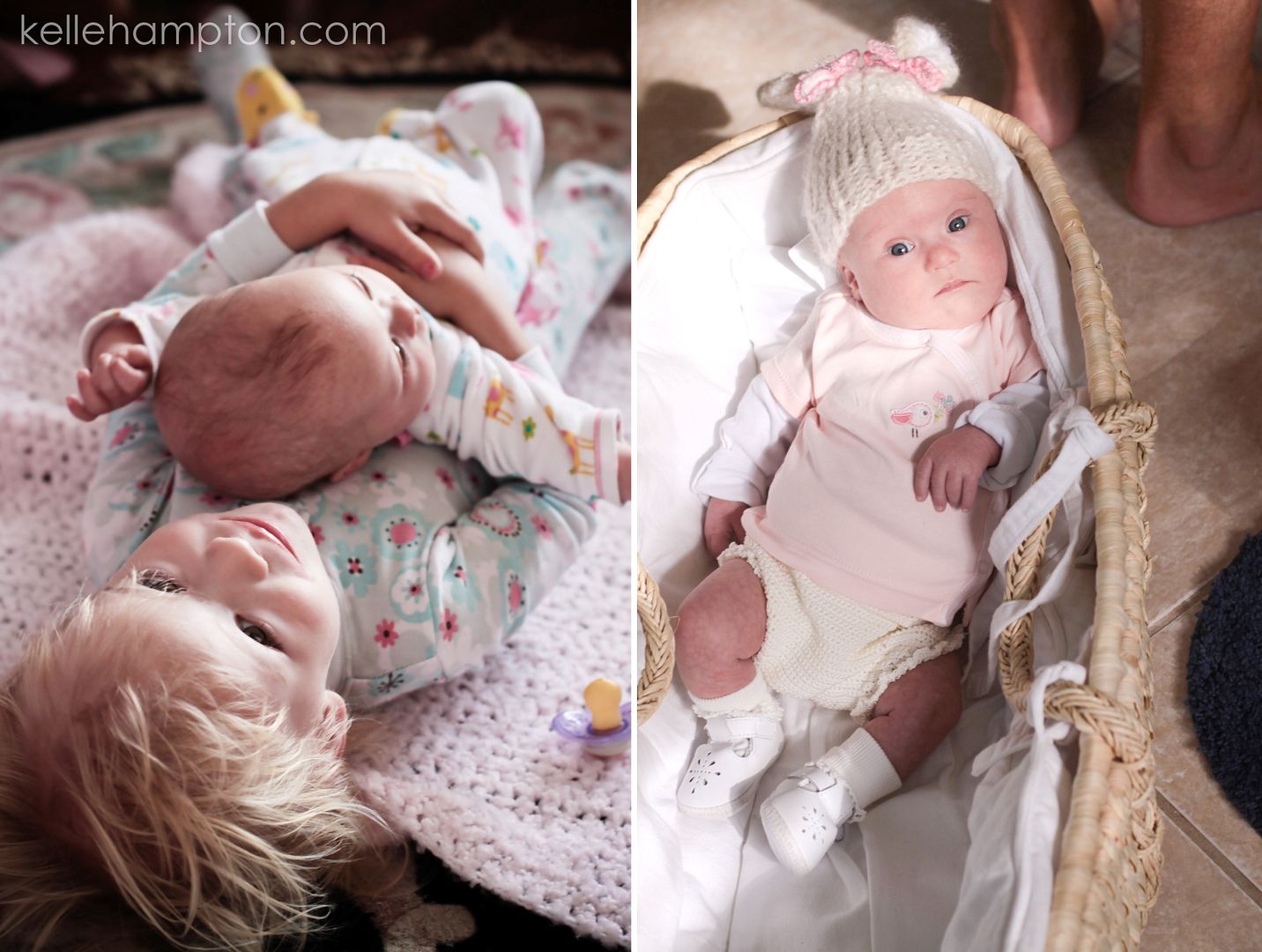 ~k