If calendar days were shoes, then among the worn flip-flops and casual flats of the ordinary day, holidays would perhaps stand out as these:
And if my stalking the special occasion aisles of Target weeks before holidays arrive wasn't testament enough of my love for them, then perhaps–well I have no idea how I was going to finish that sentence. It was something grand, I'm sure.
Needless to say, holidays is just one of the many areas where my mind stopped maturing around age 10 (along with fart humor, Disney movies and my love for Lucky Charms). I dwell in childhood when it comes to Easter eggs and Christmas Eve and anticipating sparklers and parades and the grand finale at the fireworks show.
Which is why my memories of this weekend–including Katie getting a q-tip end stuck in her ear and the brew-ha-ha of retrieving it with a flashlight and a pair of tweezers–make me smile.
Beginning with Saturday morning's Fifth Avenue parade where mild sunshine and a few clouds provided the perfect comfort for a string of beach chairs lined up in the street. And I was happy in that all American thousands-of-people-are-gathering-like-this-at-this-very-moment kind of way watching flags unfurl and kids trampling each other to get to the best candy thrown from float riders (jolly ranchers, a hit; starlight mints, not so much).
Lainey was thrilled to run barricaded streets with her friend Baylee and I was thrilled to sit peacefully with my friends and feel the weight of the little sweaty sleeping one settle into a nice slumber in my arms.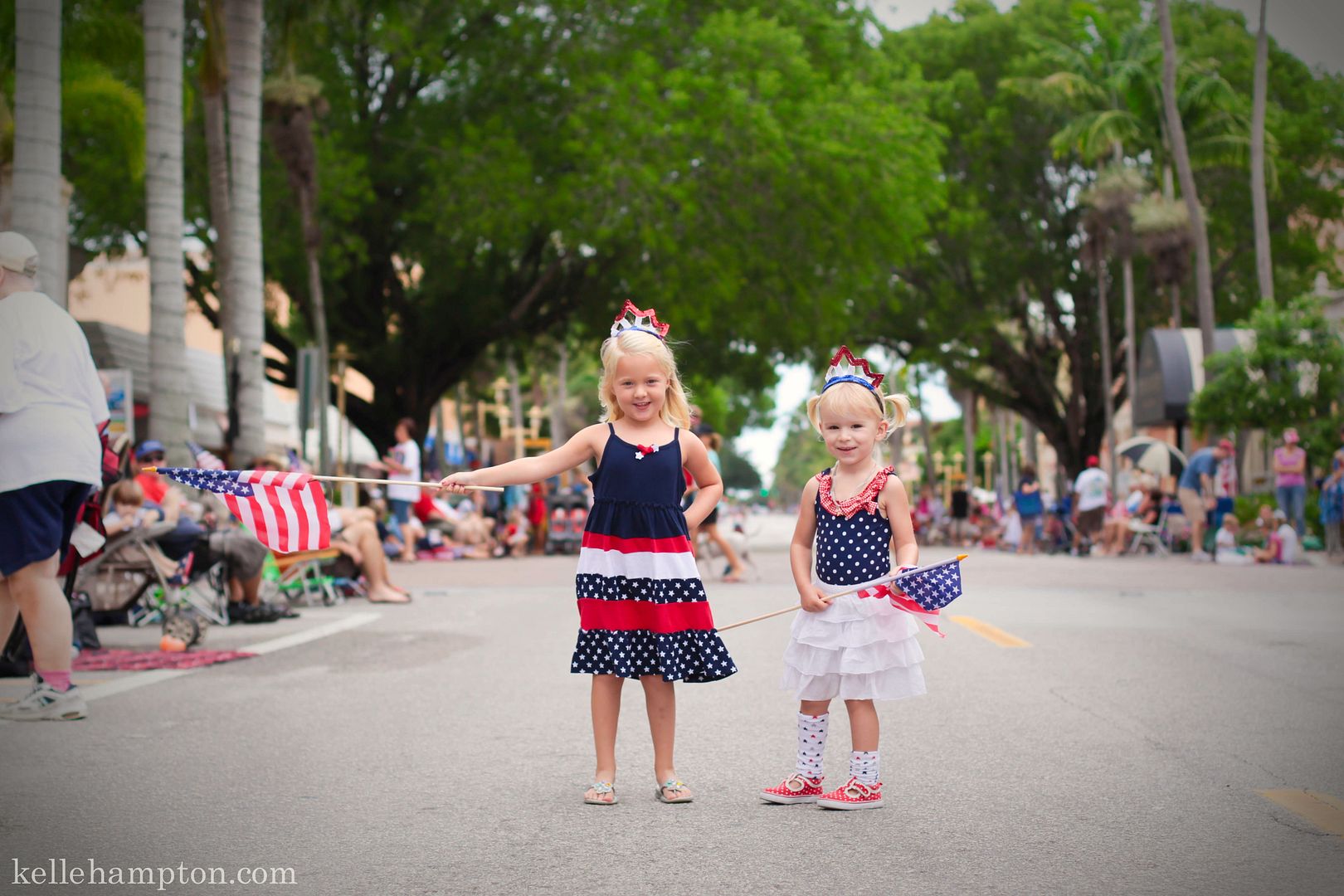 After a few guns fired and some sirens were released two feet in front of us, Lainey spent much of the rest of the parade like this: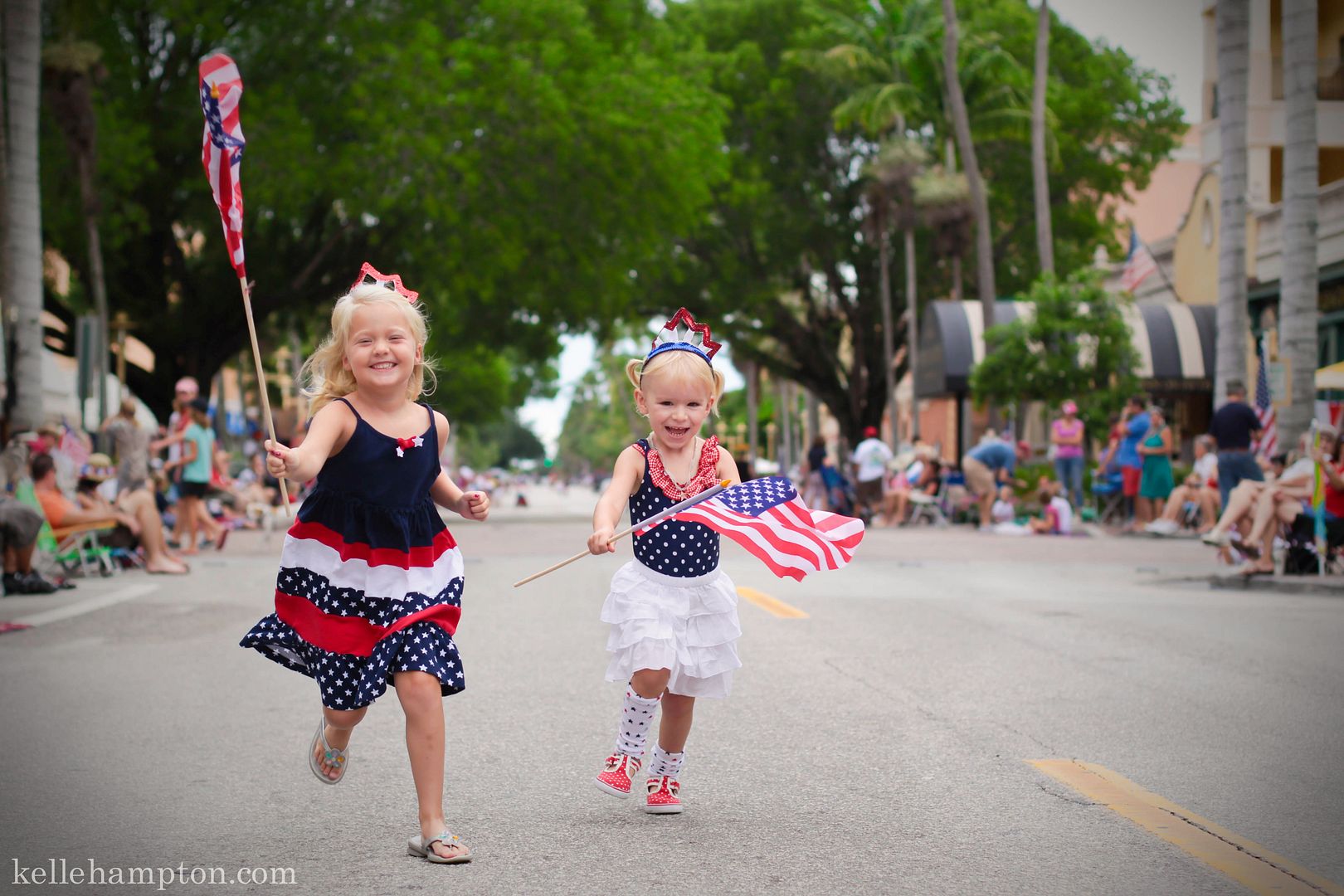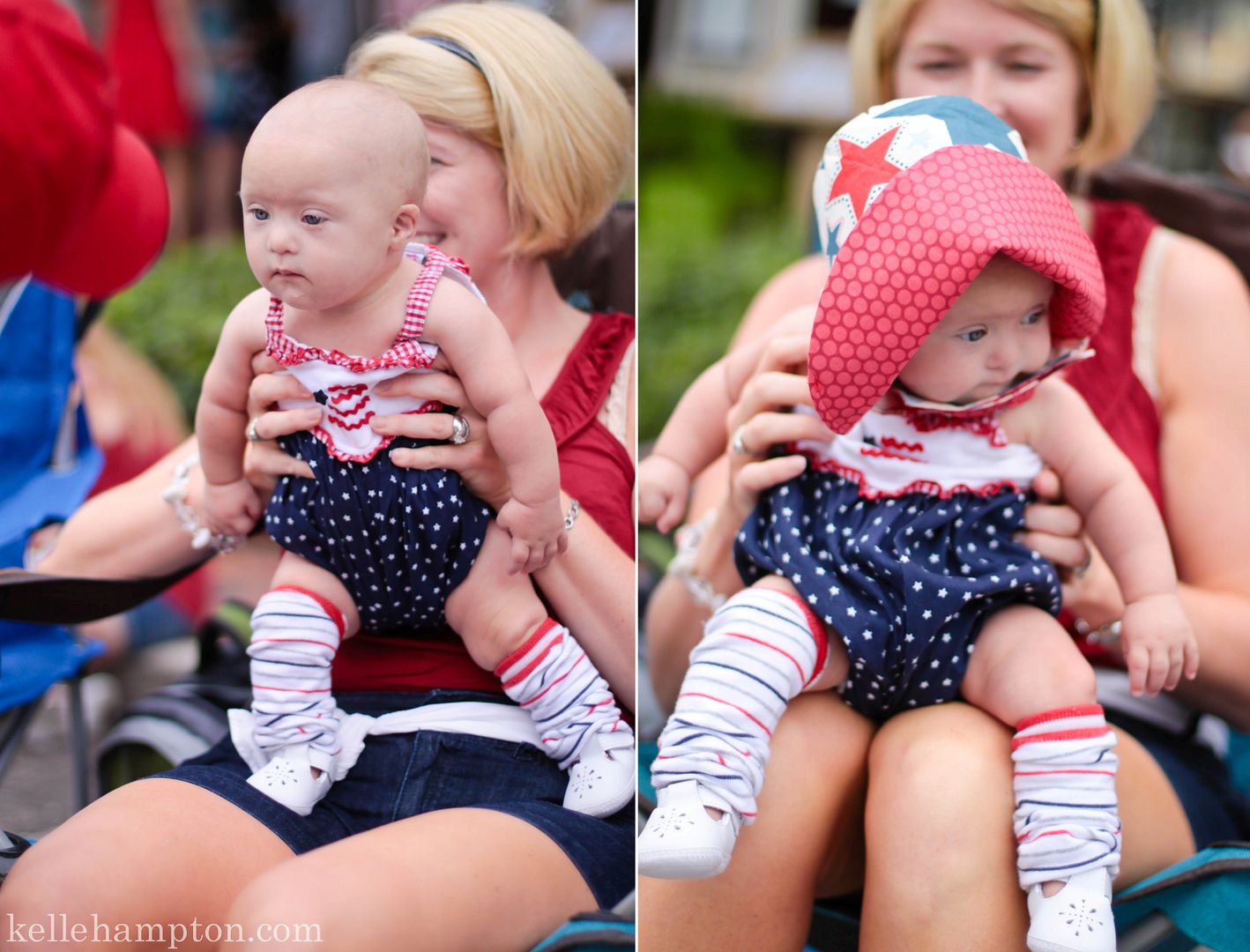 And when the afternoon showers cooled the hot pavement and dimmed the house, we spent the rest of the day lazing about and welcoming our friend Katie from Miami who stayed with us for the weekend (hence the Q-tip Disastar of 2010).
We bummed around the kitchen in jammies, sipping coffee, making waffles, watching movies…
…and finally did something with ourselves in time to celebrate at Poppa's house with more all-American thousands-of-people-are-gathering-like-this-at-this-very-moment kind of fun, this time enhanced with a flaming grill and plates of deviled eggs and pulled pork sliders, pudding trifle and cold Cokes.
Okay, there was beer too.
And since Lainey is boycotting fireworks this year or, as we like to call it, sky popcorn, we opted for a small driveway show at the neighbor's house.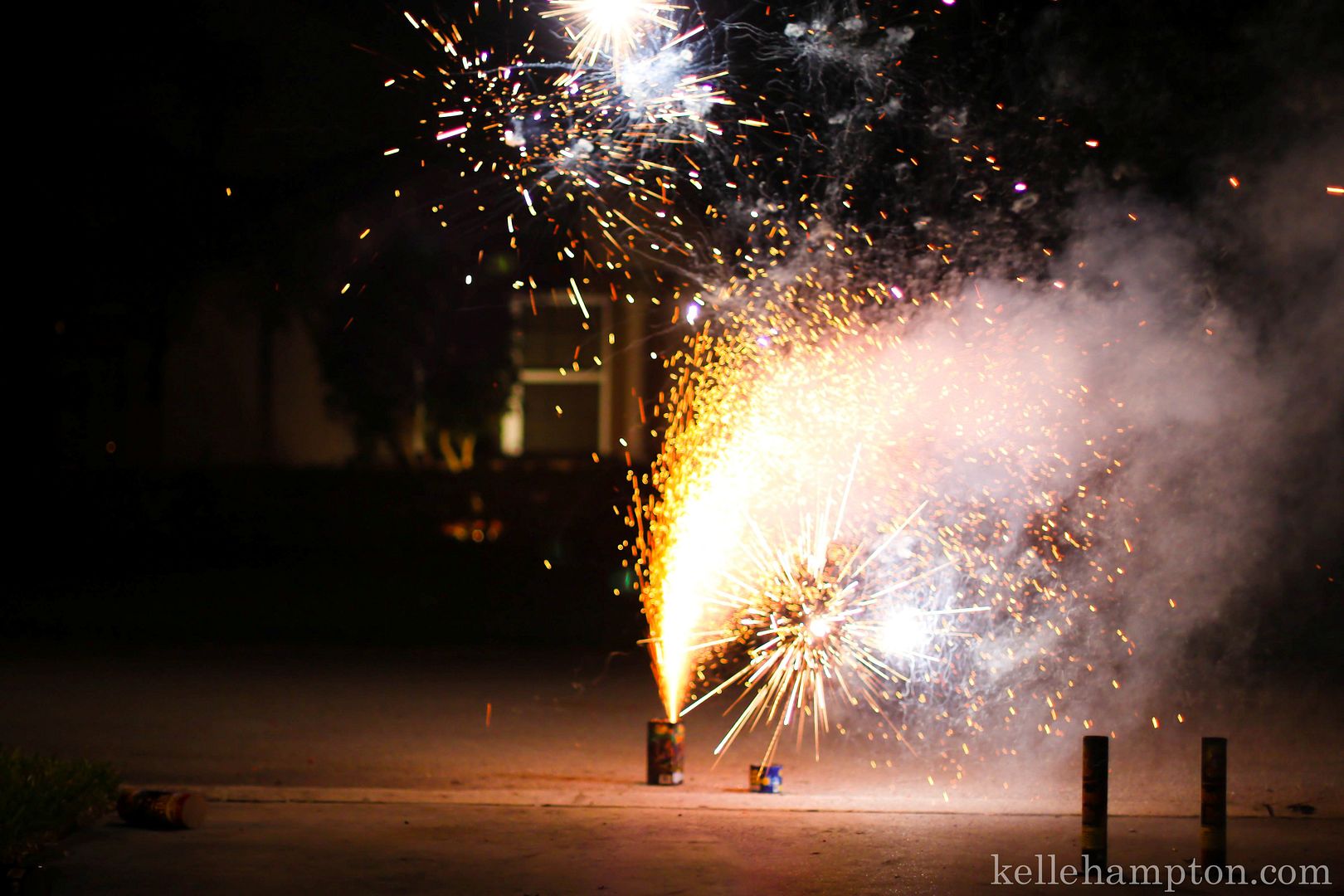 And Nella enjoyed her first sparkler, safe in Mama's arms. She was delightfully mesmorized.
A lovely holiday, indeed…certainly worthy of the jewel-studded heels.
And, with July bringing with it more summer opportunities for childhood excursions, check out our Perfect Picnic article over at The Family Kitchen on Babble.com.
And finally…I'm gonna wrap this up much like the parade did on Saturday. Delightfully ironic for our little conservative right-winged town, the last hoorah of the parade? The very last thing that marched away as crowds disassembled?
The butts of the Hooters girls, proudly waving their batons and swingin' their thangs.
Touche, Naples.
We're off to Key West for a couple days.