Sadly, our company has left.
And now we have a little time for this:
In craving fall pleasures of the North, we managed to find this:
Not exactly the picturesque old cider mill hugged by tiers of apple trees we would have preferred but fun nonetheless.
Bradenton's Hunsader Farms Pumpkin Festival–a carnival of fall-pleasures, a buffet of fair foods, an exposition of autumn-themed festivities like pony-rides, hay throwing and corn mazes.
Dude, you know it's a bad day when the corn patrol has to come rescue you from your lost corner of the corn maze.
I'm pretty sure I have that same orange vest in yellow.

So, I like Fall. No, I love Fall. And if I was into that whole kindergarten teacher decorated cardigan thing, I'd wear one every day. But I'm not. But somewhere there is an imaginary version of me wearing something orange with gourd buttons and felt patch leaves. I'm just sayin.
This Hunsader Farms. It's this crazy huge place with tents galore and a parking lot the size of Montana. But it's a magnificent place to feel like it's fall when really it's eighty-some degrees and the closest thing to a cider mill is the $12 hay bales they sell at the nursery up the street.
The kids loved it. And I loved the kids loving it.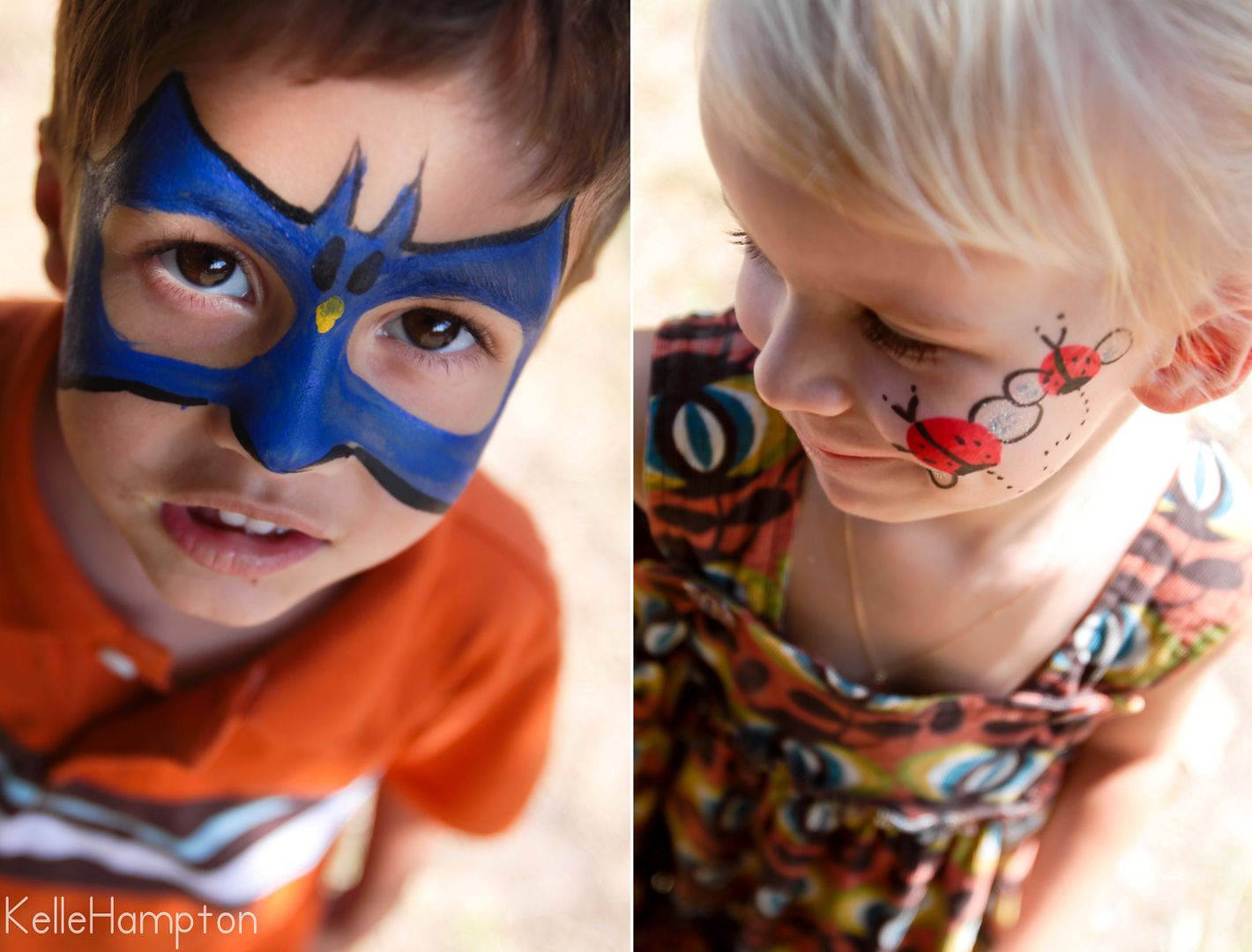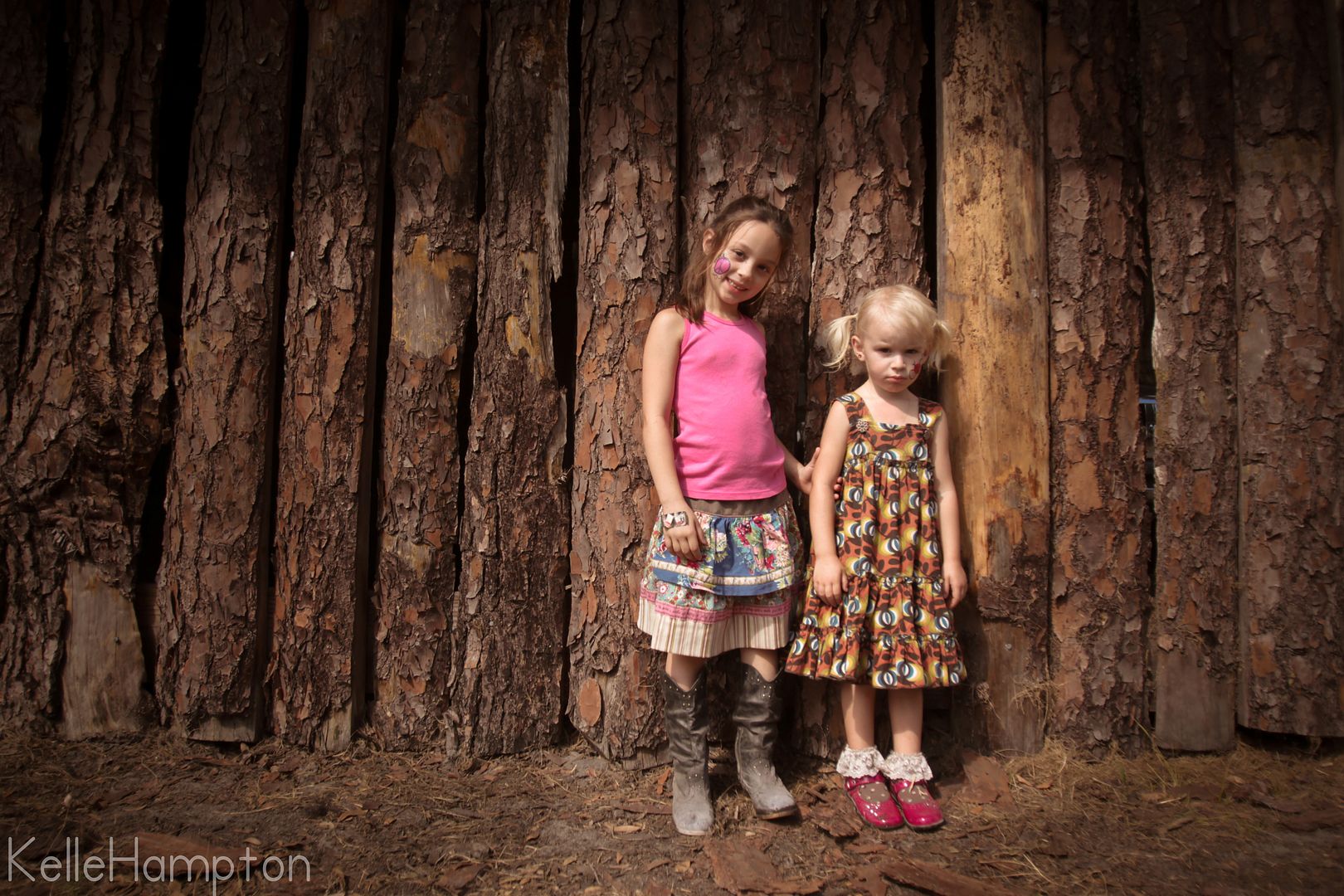 We indulged in real carmel apples and fresh-squeezed lemonade, smoked sweet corn and chocolate dipped bacon. Yes, chocolate dipped bacon.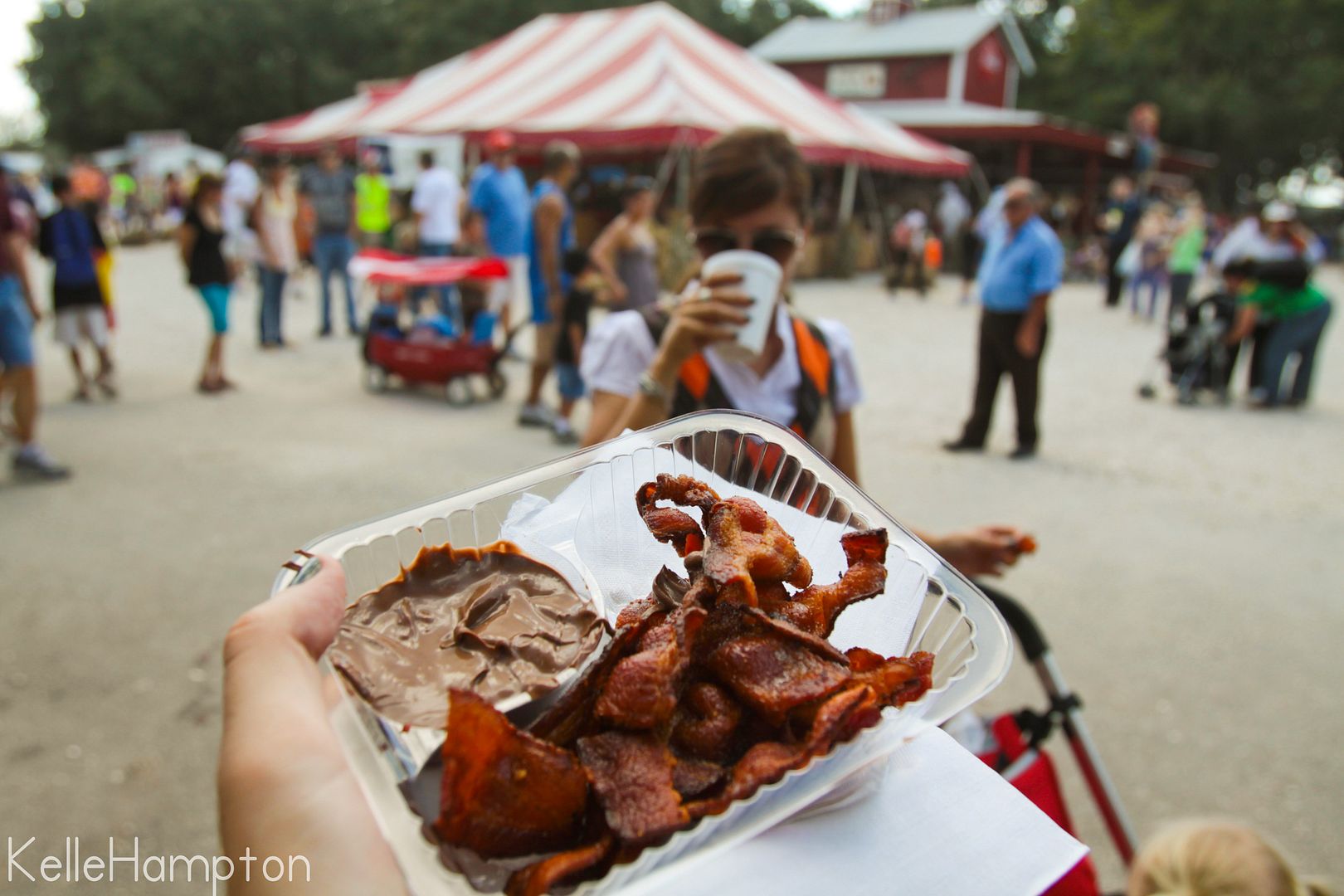 (and if you're reading at the same pace I do, this is about the point in the song playing that I wish I had dreads so I could stand up and dance, flinging my head back and forth all crazy…and my dreads would swish and whip with blurring speed, and I'd feel like a true rockstar…sans pumpkin sweater, of course)
And speaking of dancing, we danced. We danced like crazy people, sweat beading and dripping down our temples, laughing and swinging our kids like flour sacks across our hips. We danced to live honkey-tonk music and jammed to banjos and drums and fiddles played by Santa Claus-looking life enthusiasts.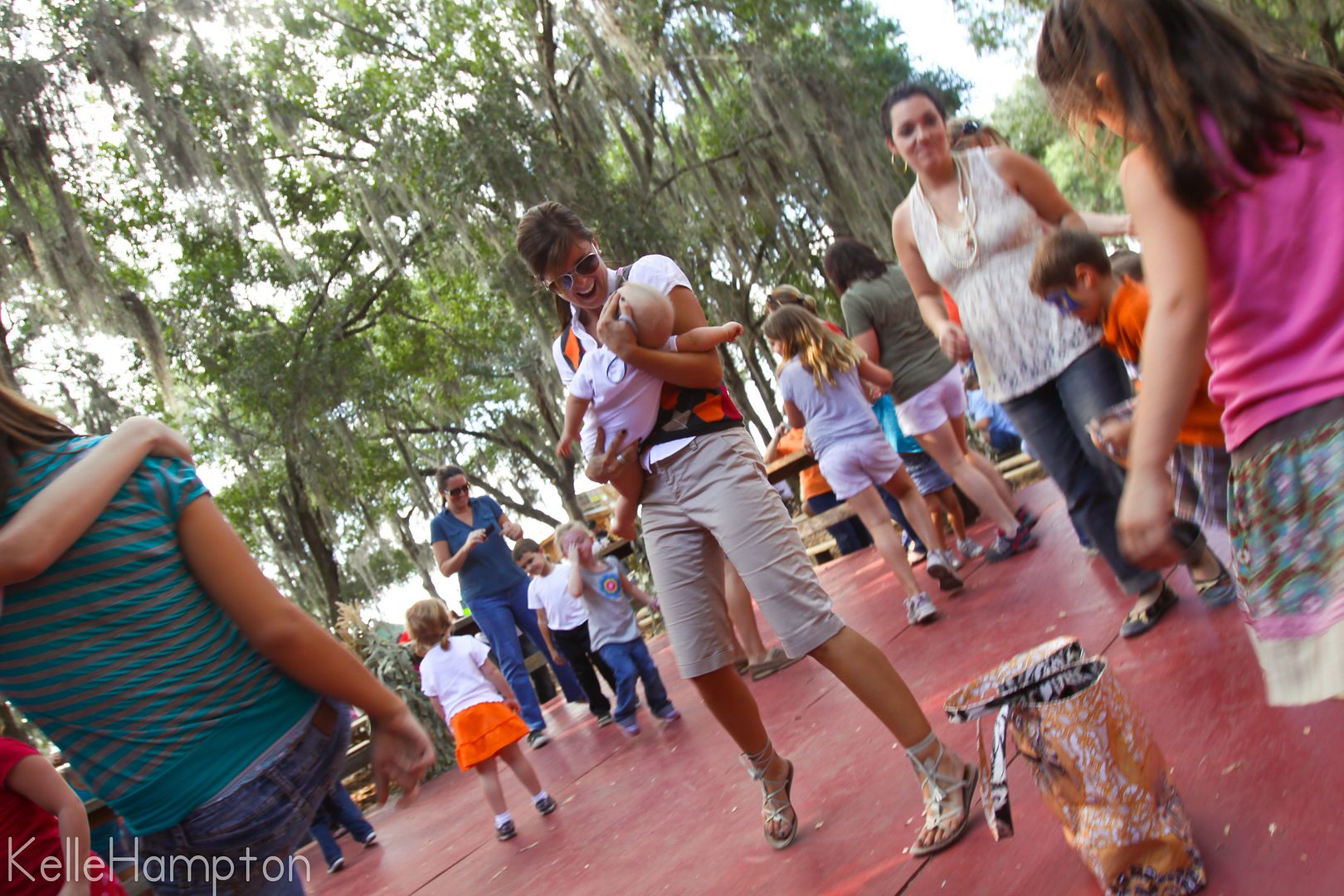 Our dear friend, Rebecca, who came down from Indiana just for this weekend's festivities. We love her very much.

My girl was wild and free, clapping off beat, stompin' her feet, dancing crazy, tongue curled bashfully just like it always does when she is having more fun than she wants us to know.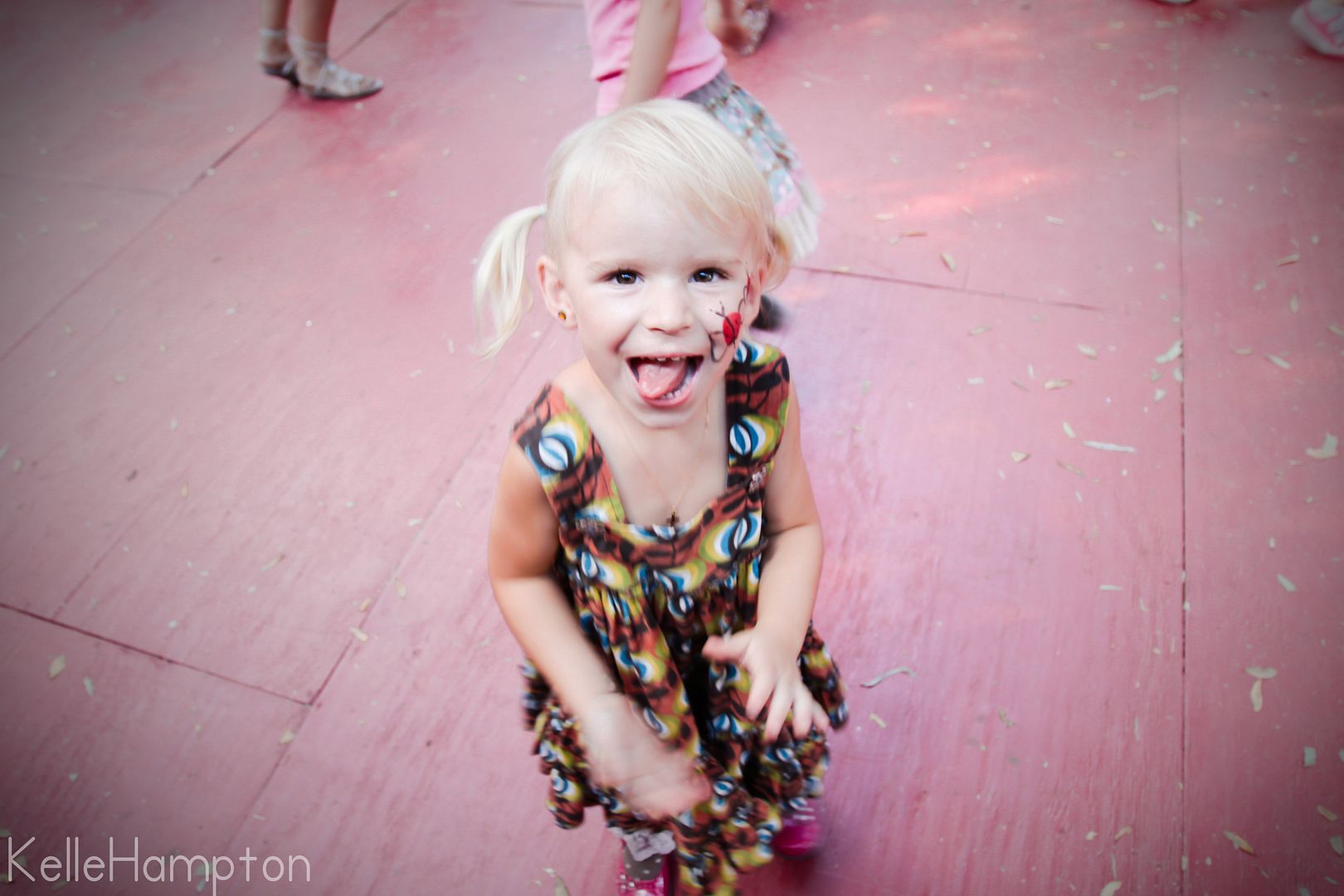 We stayed until the exposed bare skin caged beneath sandal straps was black from hours trekking across loose dirt and the kids were worn out and in need of nourishment that didn't involve sugar or a deep fryer. But it was grand.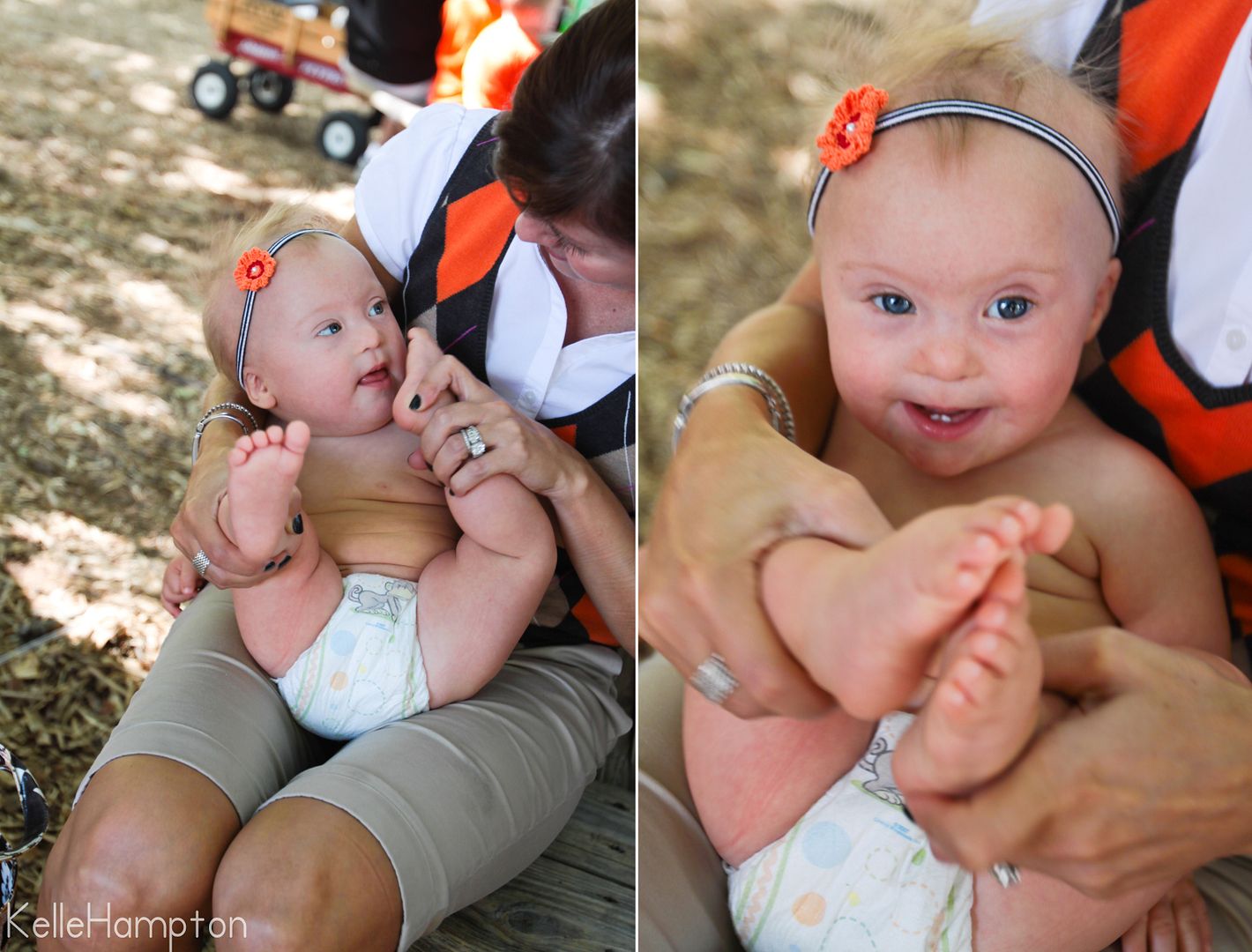 And, on the two-hour drive home, in between choreographing a car dance routine and popping sweet potato puffs into Nella's sweet little mouth to keep her happy, the sun gave us a little encore of loveliness to our day.
And, in other news.
We have a garden.
Gary (who just happens to be a very talented horticulturist) put in a 15 x 6 foot garden yesterday which is more than I thought I'd ever be able to have in Florida and something our family is really excited about. Come time for Nella's birthday, we should be expecting to harvest tomatoes and peppers, carrots, onions, radishes and lettuce.
My friend Nici has inspired me to get a little more involved in the food we eat, and I'm excited for this new challenge. We'll see what happens. I've never considered myself the gardening girl but the older I get, the more I want to be. There's this line I love in Little Women. Jo, the writer, just finishes giving an impressive speech arguing an important point. "You should have been a lawyer," someone says. And she smiles and calmly replies, "I should have been a great many things." I love that.
I want to be "a great many things," and maybe….just maybe….garderner is among them.
And this post is getting completely long-winded, but real quick, just to prove it doesn't take that much time, money or effort to make meaningful memories for your kids…
Our Fall Party.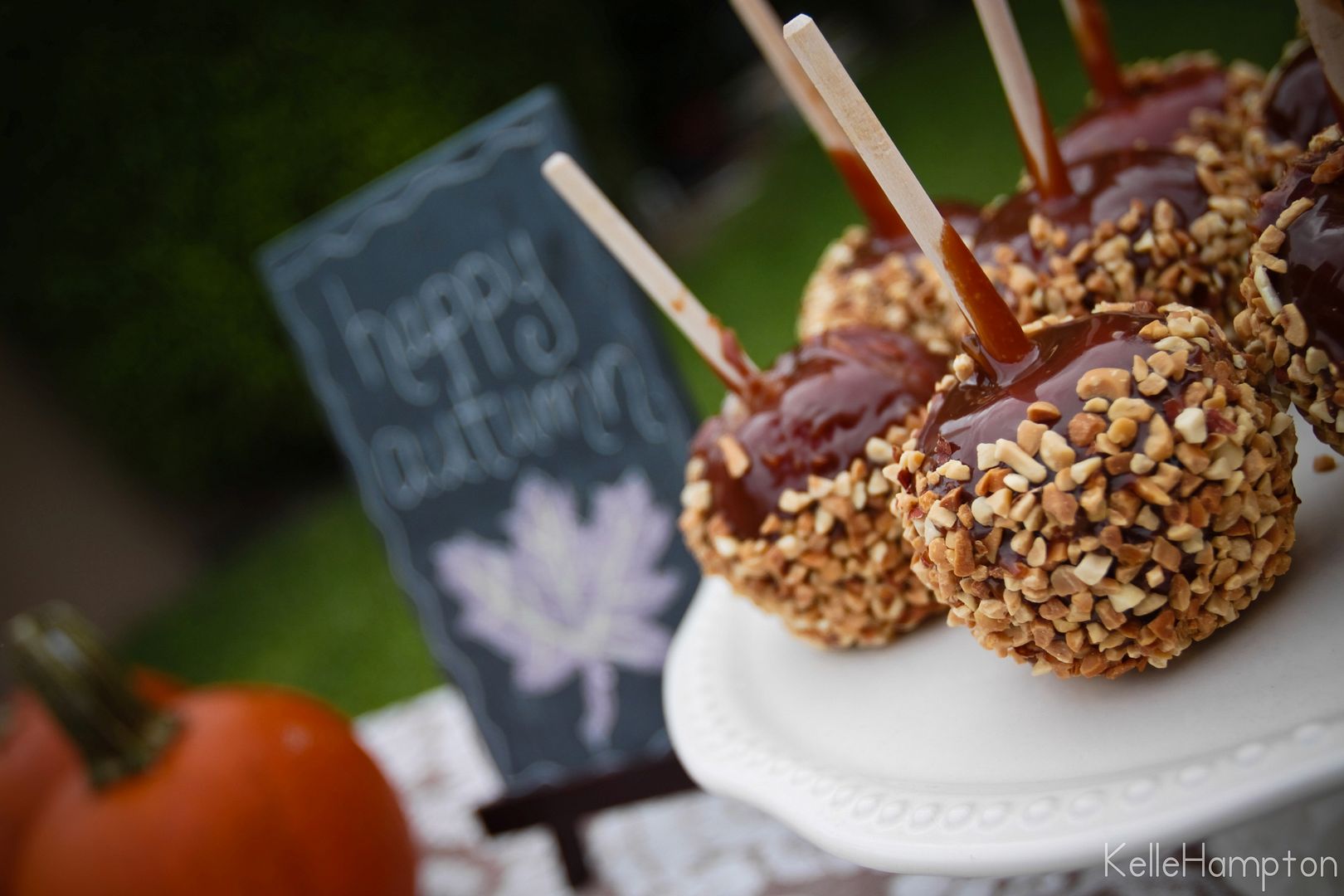 Every kid brought their own pumpkin and t-shirt to paint and the only thing I did was lay out donuts, cider and carmel apples.
The hit of the day was the scavenger hunt…a trail of clues that led to a bag of candy buried beneath the "X".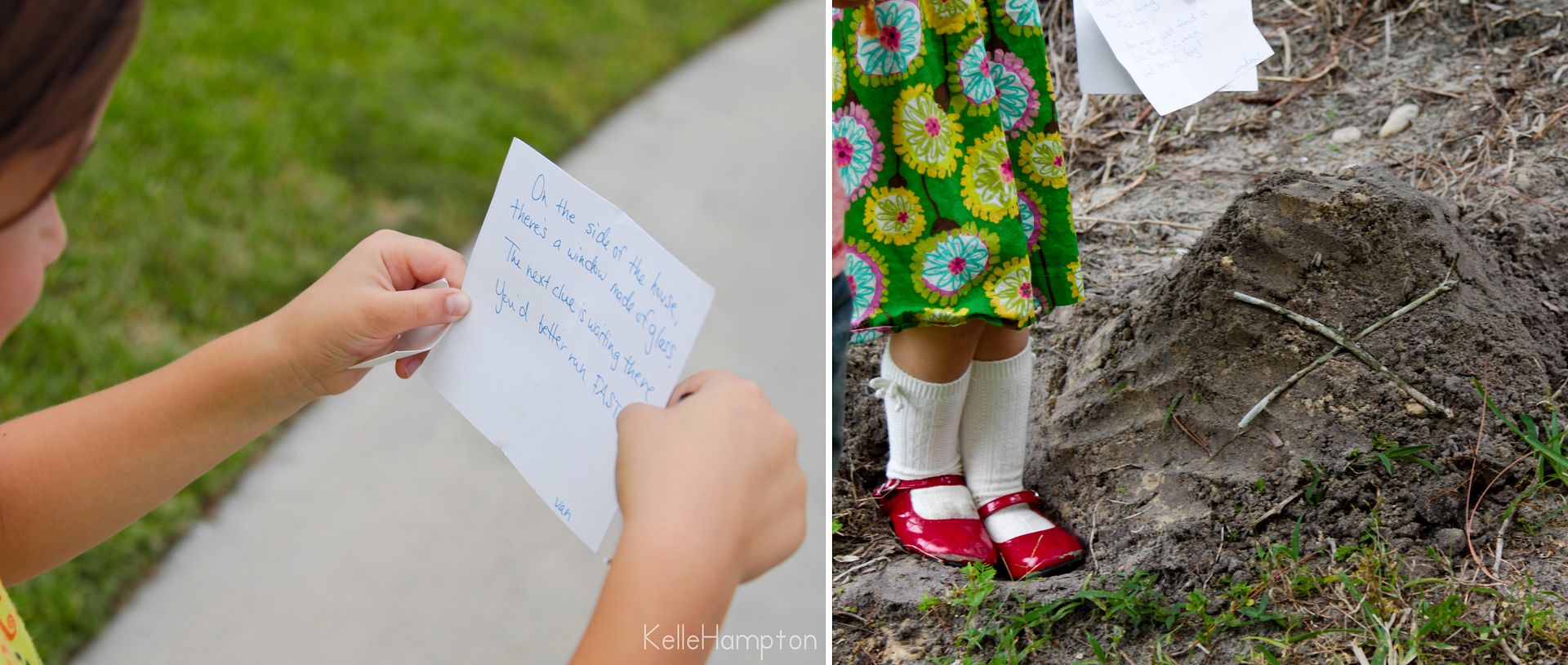 Swear, I forgot I said I was going to throw this party until two hours before the kids arrived. I was knee-deep in work and completely oblivious to what time it was. Needless to say, the rule was "stay outside" so no one saw the atrocious mess indoors.
Anyhoo, it was fun.
It's been interesting balancing work and chores and family and company and Buddy Walk and pumpkin festivals and meaningless errands and housework and so on, but strangely, the busier we are, the more fueled I feel. You make it work…in the best way you know how.
It's Fall, People. Go hug a pumpkin. Go swing your dreads. Go discover what a great many things you want to be.
And Congratulations to my sister who rocked out her Toastmasters speech today and won!