i've debated writing this for the sake of not becoming the complaining headache of a pregnant woman. but, in balancing positivity with the sheer truth that real life is not always beautiful, there will be times when the scales drop their weight on the not-so-beautiful end of the balance.
and they have dropped hard for me as i'm struggling to simply make it through the day with horrible nausea and exhaustion. i had it with lainey, but i also had no responsibities at the time and was able to caccoon myself into bed for weeks without guilt or other pressing matters…like taking care of a two-year-old. and, although these weeks are small in comparison to the life-long joy this wanted little bean will bring us…it's still hard to deal.
i haven't turned on my computer since the weekend but rather have wisely used my time to invent a slew of play-with-mama-from-the-couch games. like letting her brush my hair. or wrap my legs in toilet paper. or smear lotion wherever she pleases. or beg God to keep her interested in half an hour of sesame street. i'm not the mom i want to be right now, and that's the hardest part of it all…but i know it will pass.
in the meantime, hot tea makes things a bit better…strangely, the smell of noxzema, cold grapefruit and as many naps as i can get.
and in the midst of it all…sweet friends brought me to tears when they arrived with brooms and mops and buckets the other day and sent me to my room while they scrubbed the dickens out of my house and left me with a clean, cozy place to guiltlessly settle into…and a bundle of happy daisies.
and enough about that.
there are so many fulfilling moments in between the yuks…
she has absolutely astounded us with the potty-training…like she's been doing this for years. we don't say anything to her…she just runs to the bathroom throughout the day and emerges a minute later with a smile and a "look, mama" as she proudly shows off her accomplishment. honestly, it's the easiest thing we've faced in this parenthood thing.
she's just…so big.
and, we did manage to slip in an isle of capri this weekend where, even with not feeling so hot, i was comforted by her greasy sunscreen cheeks and a cold sand bed.
oh, and the bathing suits? we generally wear about four throughout the day as, after a little wading and resting her butt in the sand while digging, she independently sheds her current suit and digs through our bag for the next one. huge fans of the wardrobe change, we are.
and finally…
the one area i try hard not to fall off the wagon is the memoir-ing.
finally moving along a bit on her third year book. the books mean far too much to me to let it go. and i'm progressing slowly on this pregnancy journal as well, but it's so worth it later. this babyhood thing is far too fleeting to not grab as much as i can of it and document it…make it as beautiful as i remember.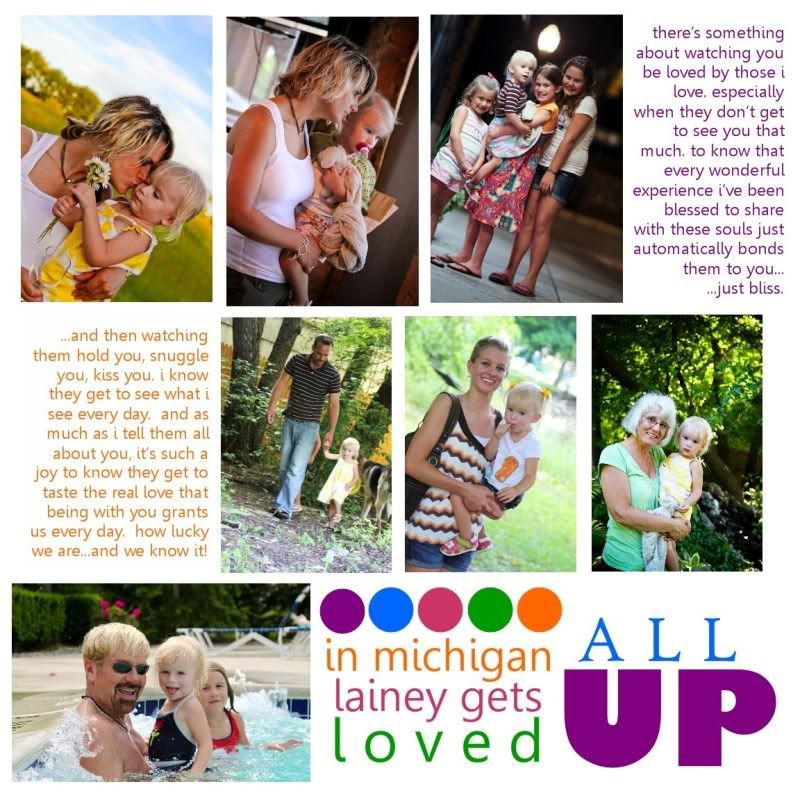 oh, how i wish i had pictures of summer projects underway or some bubbling soup on the stove or stories of outside summer forts we built this week. they shall come in due time. for now, we are soaking in reality…knowing we are still blessed…and anticipating the gift all this will reap in a matter of a few short months.
still…enjoying the small things. ~k