I've sat down to write her birth story about six times now and every time, I just sit and cry. Because there are no words for the beauty, for the magic, for the way our hearts were metamorphosized. Tomorrow, it will be one week. And sometimes it seems like it was ten years ago and sometimes just yesterday. I've never wanted to remember something more. Tomorrow, one week later, I will write. I will write until I can't remember anything more.
I brought a book of the story of Lainey's birth to the hospital to read to her after Nella was born. In it are the beautiful photos of Brett and I smiling and crying holding Lainey in our arms just moments after she was born. The night after Nella was born, I found the book, opened to that page and shook with painful tears. Cried until it literally hurt, repeating through sobs, "I wanted that. I wanted that so bad." The loss of that dream I built up in my mind was so painful, I grieved it like a death.
And tonight, I can honestly tell you, I cry painful tears because all I want to do is go back to that moment she was born and relive it…because now I see it with such profound beauty. I will never forget the moment she was born and I will never forget the look on her face when her eyes met mine…just begging me to love her. And it was so hard. So very hard to take it in and to accept that this baby was the same baby I dreamed of…the same baby I cried thirty some weeks before when I saw her little heartbeat after I thought I lost her…the same baby in that beautiful belly I proudly rubbed my hands over every night. I couldn't grasp it. I've debated admitting that, thinking perhaps it's unfair to Nella to acknowledge that I wasn't instantly bonded. I kissed her…oh, did I kiss her. But, I didn't feel it. And that's so hard to say, but I'd be lying if I didn't and the truth and rawness of her story is what makes it beautiful. It is a journey. A love journey.
Oh, what a week has done. My heart has been excrutiatingly twisted with love for this little soul. I can't put her down, I can't stop pressing my lips against her little eyelids and just holding them there. I can't stop wetting her warm perfect skin with tears. I can't stop whispering in her ear that she's changed me for good and that I'll never be able to thank her for that. And I can't stop looking at my beautiful first born and weeping with gratitude that she will know a love like no other…and I just keep thinking how lucky we are to be this blessed.
I just want to close my eyes and go back. Because for a good 24 hours, my life froze while beautiful events evolved around me…and I missed them. I need to relive it. I want to refeel it. There is so much I need to write about…so many things that happened this past week that are divinely inspired and wonderful and perfect. So much pain and hurt…but the good kind that is necessary and purposeful to reveal a more beautiful 'us' in the end.
…and we did it. …and we're doing it. …and we're going to do it.
In the meantime, there is our home and the beauty unfolding in it.
I drank my coffee this morning out of the pregnant pottery mug I made just a couple weeks ago. And I had forgotten as I sipped the last bit that I had painted her name in the inside. As the puddle of coffee cleared away to reveal her name, I smiled. Little did I know sweet Nella was what was hiding under everything…all this time.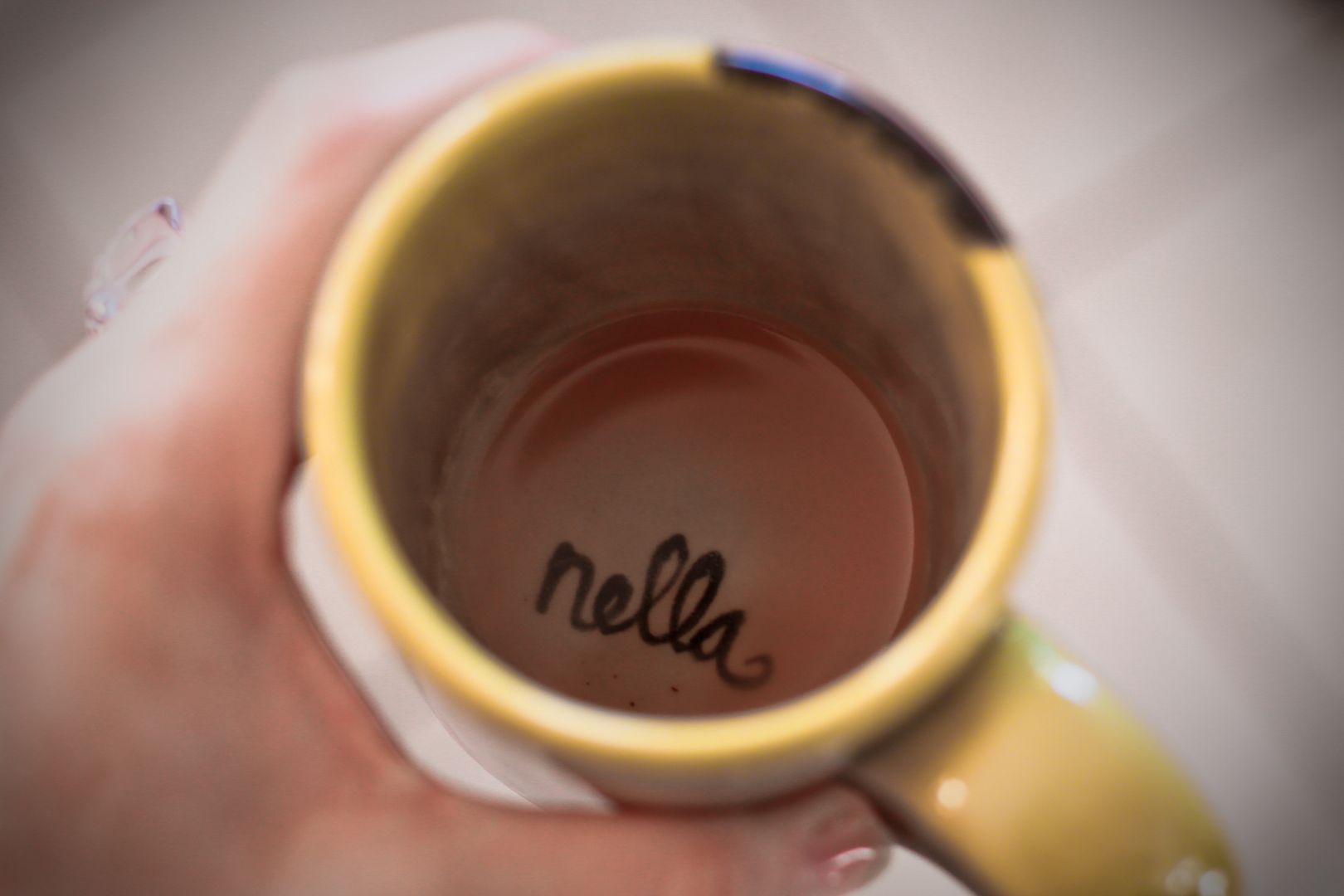 Our Lainey, besides a few potty accidents the past few days, has accepted this new path of life beautifully.
And I have been witness to the beauty of her sisterly love…almost mystical.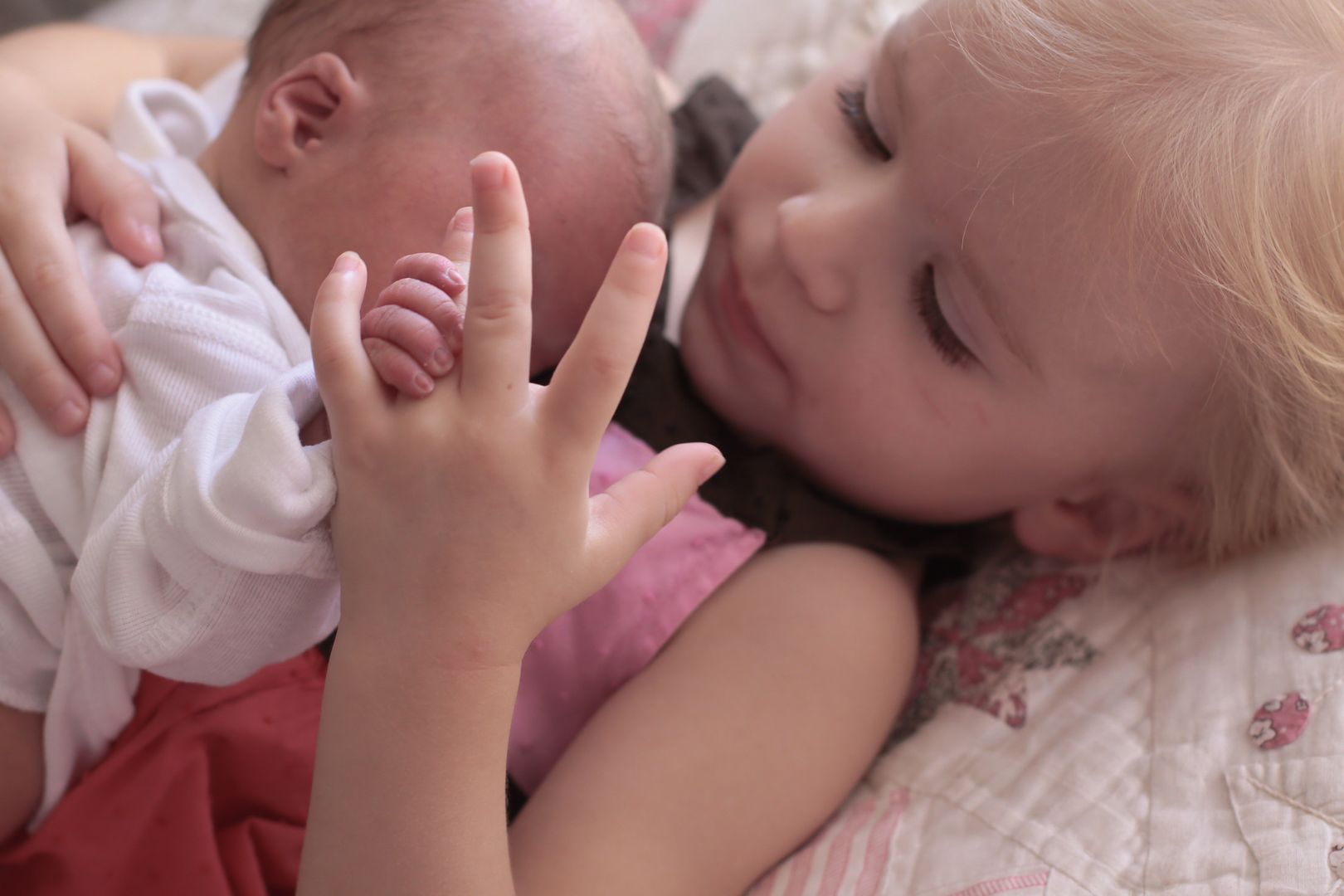 Throughout the pregnancy, we'd ask her if she was going to share things with Baby Nella. The answer was always 'yes' except when it came to Puppy. She always stopped there…"No. Mine Puppy." …to which we assured her that was perfectly okay. She didn't have to share Puppy. On the way home from the hospital, I sat in the back with my girls (oh, I said it. My Girls.) and watched as Lainey quietly and softly took her puppy and laid it on top of our little bunny. Every morning since, she wakes up, peeks over to see Nella and gives her the Puppy.
Yes, our little bunny is bringing so much beauty to so many places, and I'm so proud of how Lainey is taking it in.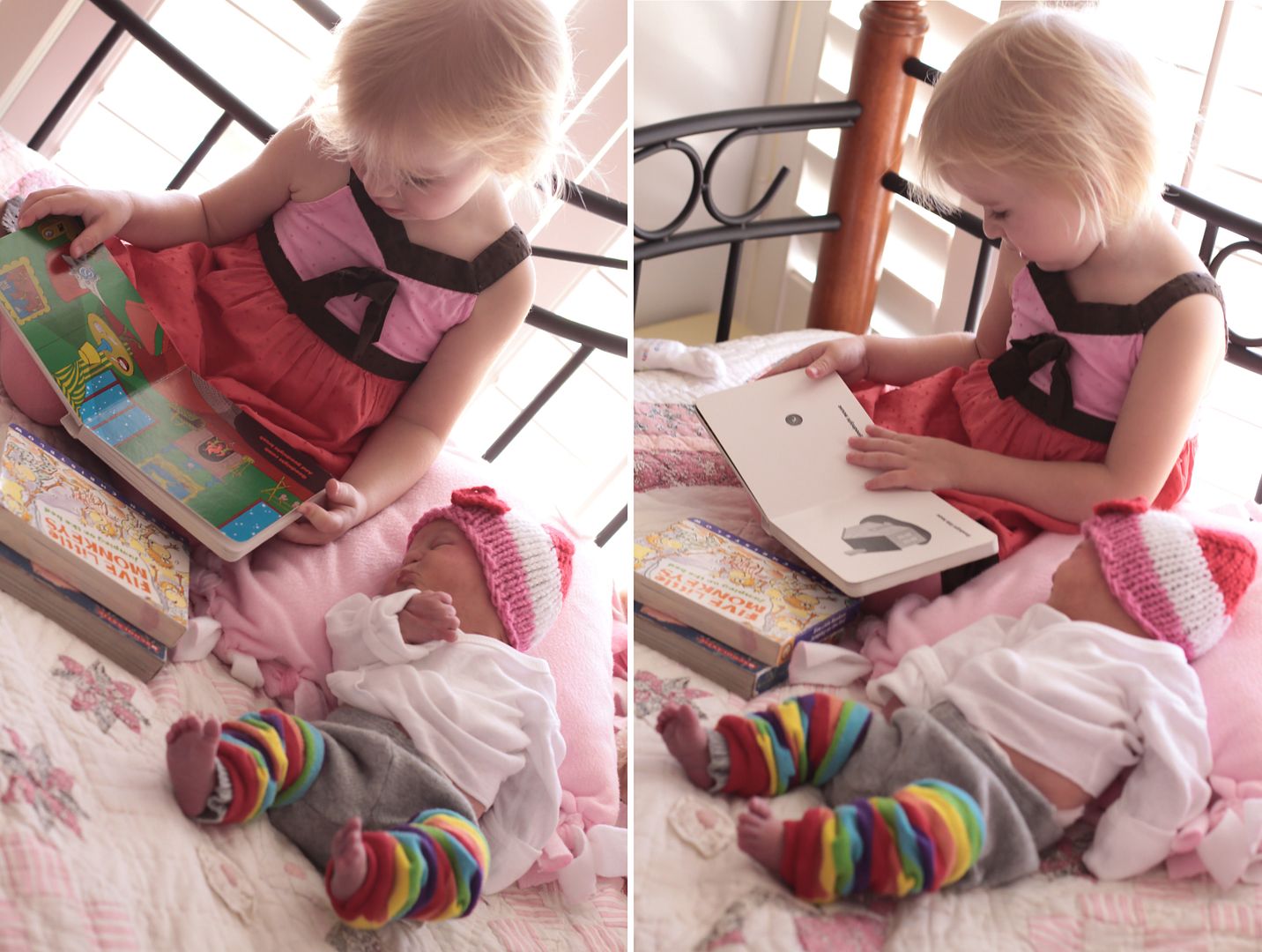 …and both my girls had their morning baths from their grandparents this morning. How wonderful it's been to have both my parents here for this beautiful week.
Things are going well. There are emotional breakdowns here and there, and there are times where I suddenly realize…what just happened? …but, mostly, there is so much love.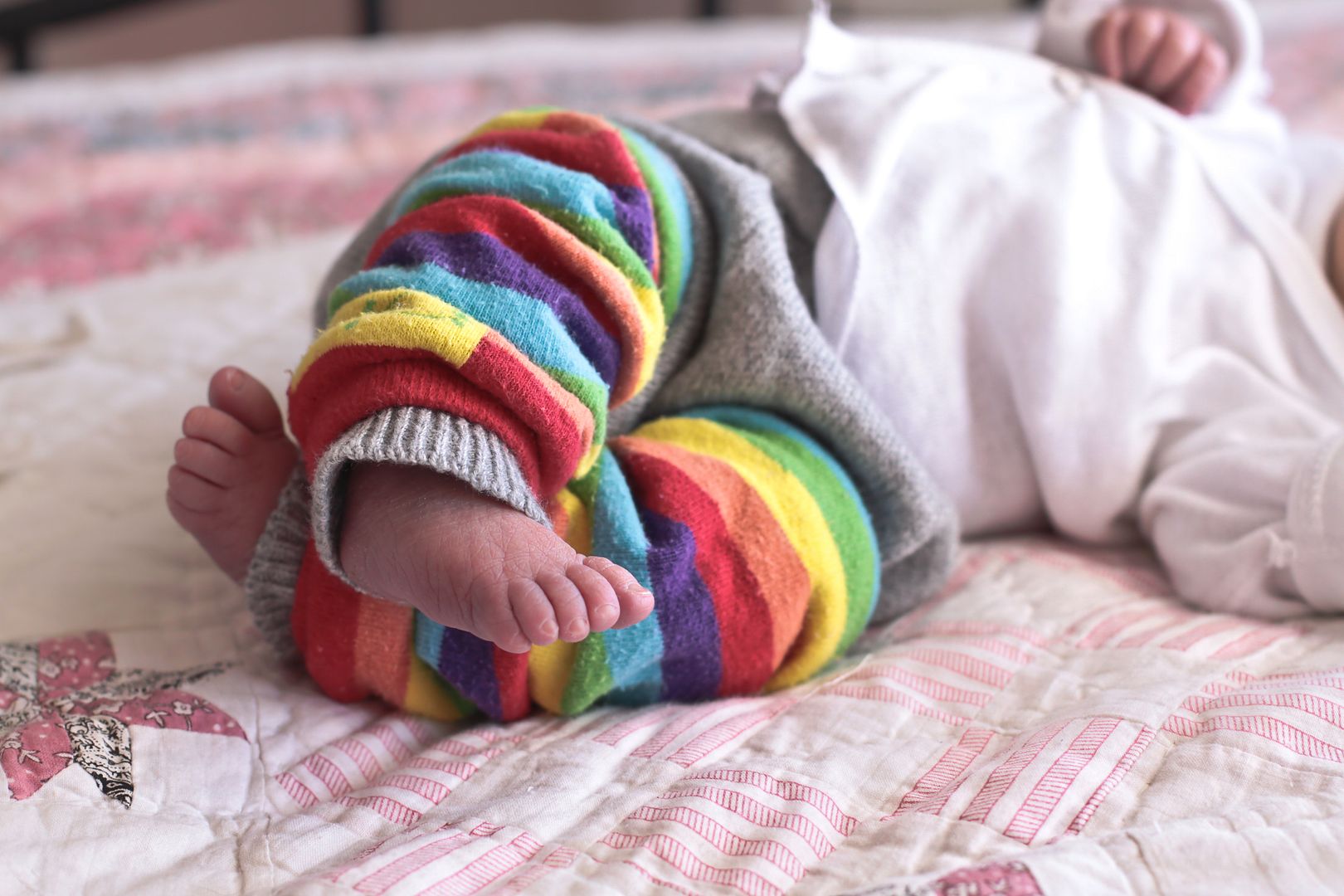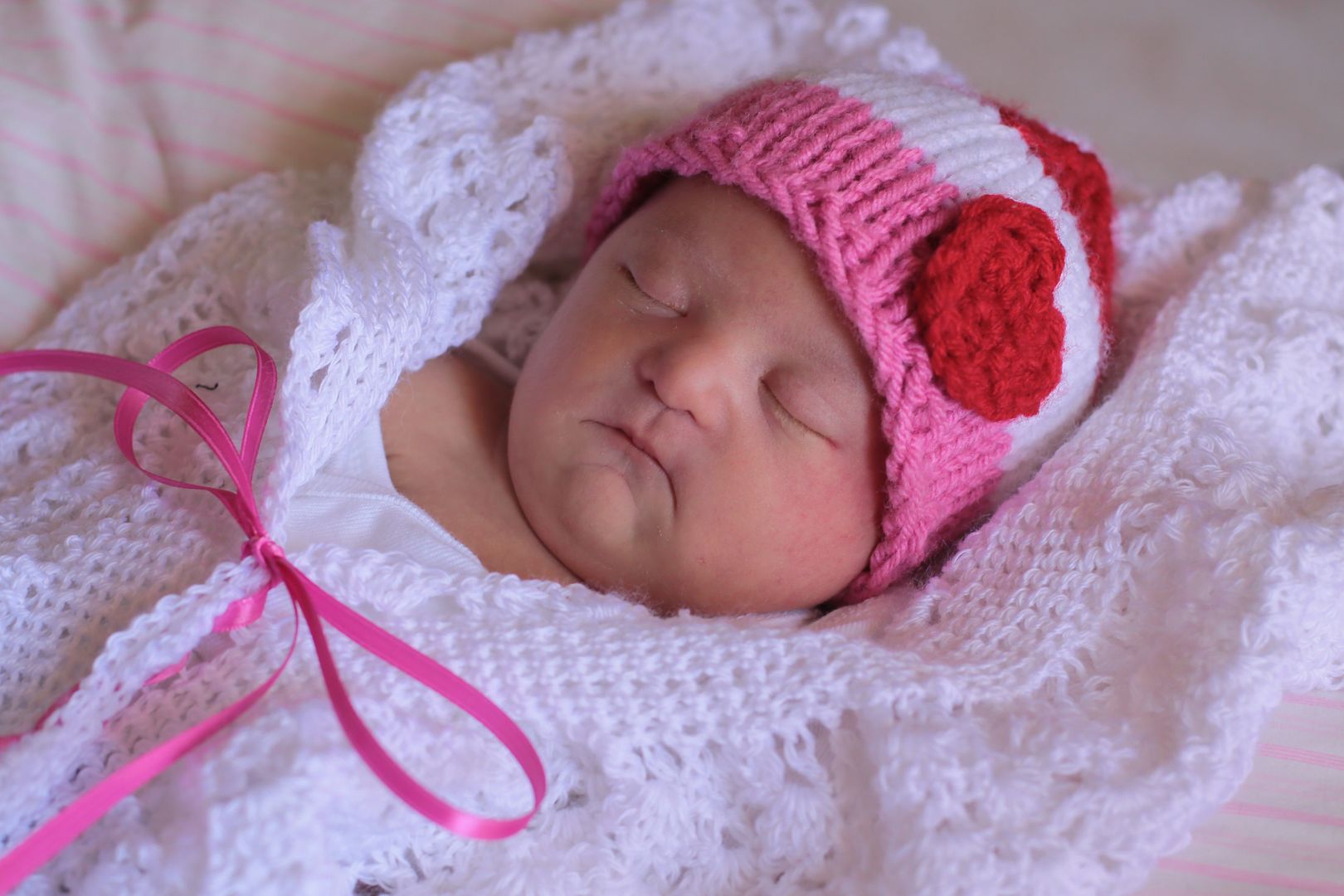 The e-mails and messages…oh, what can I possibly say? I want to take time to write everyone back…to tell you just how very much every one has meant. And I will. In time. Just a resounding 'thank you' for now. I have new eyes for all the good in the world. There are just so many people who are good and loving.
I am wedged between two sleeping girls beckoning my cuddles, and my eyes are heavy.
…so with that, I shall say…goodnite.