I do love a good birthday party, a festive holiday, opportunities to pop the cork, blast the confetti and do my now well-choreographed high-on-life dance (in my head, it goes a little something like a kick, step, high kick, twirl, bounce, bounce and jazz hands–subject to variation, of course). But (yes, there's a but) the best, most contended parts of me purr most during the in between. When, instead of grabbing a megaphone and shouting "Life is Beautiful!", I whisper it softly to myself.
This megaphone/whisper relationship is part of growing up for me (which, for the record, is a forever process–one in which an "all grown up" stamp is certainly not the goal). When I was a teenager, a friend once told me, "I like your soft smile. Your closed mouth one–the one you don't do very often." Which I very well could have taken as "I hate your real smile; you have big teeth," but I didn't.
The point is, for every extrovert, there are valid introverted needs too. For me, that means putting the megaphone down, telling my feet to walk a bit between the cartwheels and quietly and calmly enjoying simple moments. Smiling softly.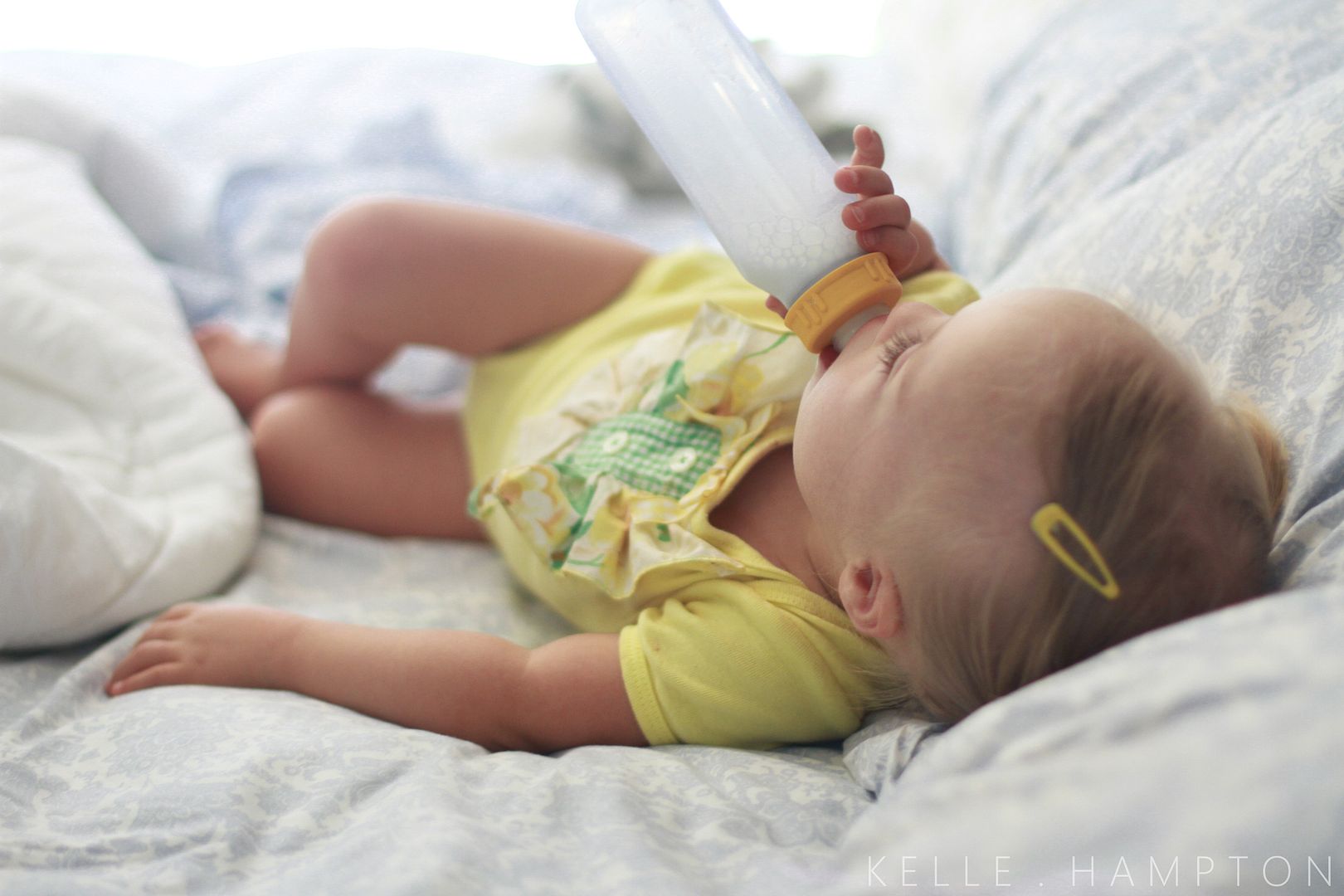 Post-party, I did that this weekend. And I recognized, time to step back a little bit and make sure I'm doing it more often.
*****
With that said, I am enjoying…
My girl's birthday, my birth day.
On the actual day, we gave her some options of special things to do. She wanted a Cracker Barrel pancake breakfast with her friend, Aleena.
And pierced ears.
She smiled nervously and sat very still, holding her friend's blanket. When it was over, she gripped me tightly–no tears–and occassionally turned her head to get a shot in the mirror of her new bling.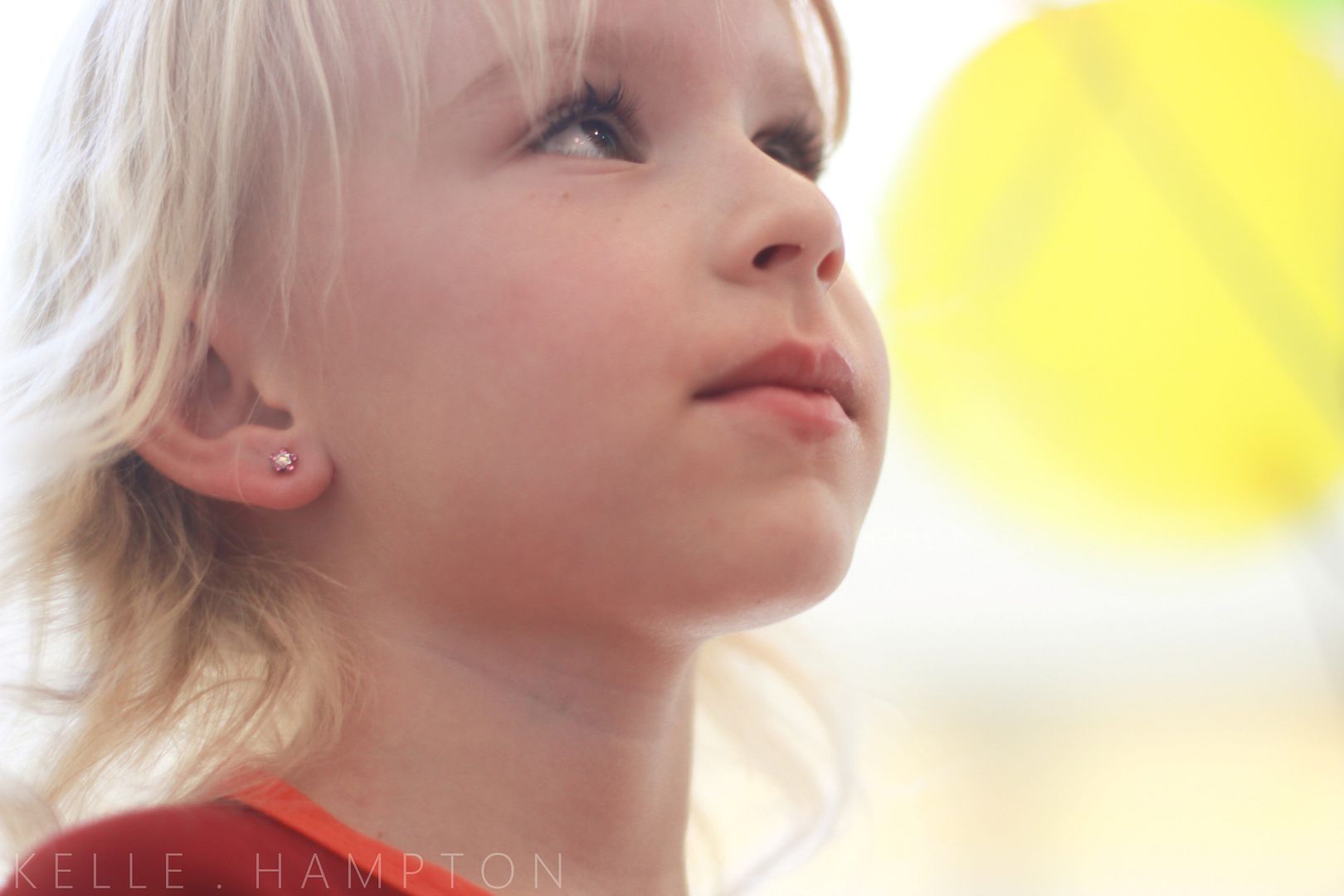 I'm finding so many new ways to tell her I love her. The challenge is thrilling.
*****
Five Year Old Things
She brings me a sheet of paper and a pencil and tells me exactly what to write. I carefully follow her instructions. She asks for a strip of tape. She hangs the new sign on her door.
*****
A birthday package with new handmade sweaters from my mama
*****
Finding the girls playing "office" at the toilet in our bathroom
*****
"The Mountains"
*****
Coming home for popsicles afterward.
*****
The return of Woods Picnics
Because they make us all slow down. Because they make me smile–with my mouth closed.
*****
Friday Phone Dump

Friday Phone Dump photos are taken on the Instagram iPhone app (free) and dropped into a 12×12 collage using a photo editing software (Photoshop Elements works). I am @etst (enjoying the small things) on Instagram if you care to follow the feed.
*****
Lists.
I like lists. A lovely friend texted me this morning with a "Happy Monday, what are you looking forward to this week?" And I thought about it a minute before settling on the fact that I will give myself plenty to look forward to. I will make a list–a miniature week version of a bucket list, full of very doable tasks, and I will cross them off all week long and celebrate on Friday.
My Week Ten (oh, this could very well be a Monday thing…watch out)
1. Text someone randomly every day this week. Pick a person and let them know you are aware of what's going on in their life; that they are important.
2. Beach sunset.
3. Create a care package for a friend's child. Stickers, coloring book pages, temporary tattoos, hand written notes, a leftover lei from Lainey's party. Tell them they are awesome. Get it to the post office by Friday.
4. Wear two french braids. Tie them with ribbon.
5. Put the kids to bed, turn the phone off and watch a movie on the couch with Brett.
6. Bake something new. Take a plate of said sweets to a neighbor.
7. Pick out paint colors for Summer Project Debeigify Everything 2012. Paint big brush strokes of sample paints on wall so now you have to paint.
8. Go online and search Florida getaways for family staycation destinations this summer.
9. Make a Summer Inspiration Board with kids–fill it with things we want to do this summer.
10. Spa Night with the girls. Play music in the bathroom while we paint nails, do face masks and tell stories.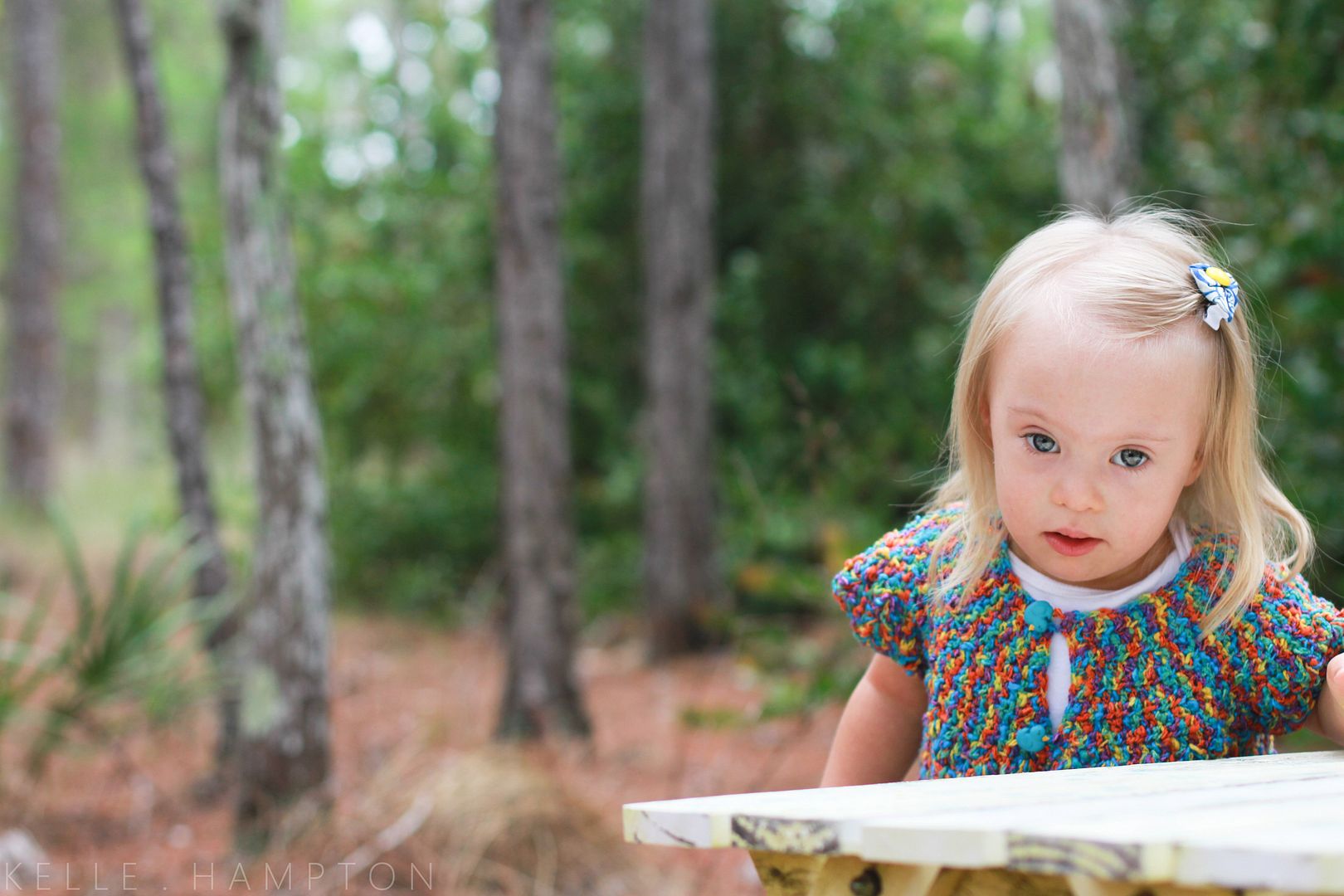 You know how excited I am for this week now?
C'mon. Join in. Can't think of ten, how about three…or five? Make a mini bucket list–just this week. What are you going to cross off your list? Celebrate with me this Friday. Print off your list, hang it somewhere you'll see it, and cross things off with bright markers.
And that's a very good place to say good night.
Insert closed mouth smile. I think I'll go take a moon walk. Alone. I'm leaving my megaphone at home…but bringin' my high-on-life dance.
Kick. Step. High kick. Twirl.