I've been meaning to put this list together for a while now–basically a challenge to see how many different ways we could use butcher paper in our home because we do. We use it like toilet paper, and not only has it provided easy clean-up for some crafty messes, but a sheet of butcher paper taped to the floor has provided my kids hours of entertainment on a rainy weekend.
If you buy butcher paper in a craft store, you'll see it come in a small roll like wrapping paper, and it's usually pricey considering how much is on the roll. The secret (shhhhh…come in closer): buy builder's paper at a hardware store like Home Depot (found mine in the paint aisle). It's slightly thicker, it comes on a much longer roll, and you get a bajillion yards for $10-15. Our builder's paper roll seems to last like loaves and fishes. We use it like crazy, and there always seems to be the same amount on the roll.
So, with no further ado…our butcher paper uses:
#1: Inexpensive Wrapping Paper
We used butcher paper and yarn for all our Christmas gifts last year, and I loved the simple cohesive look it gave our tree. It's also a fun way for kids to personalize gift wrapping with their own drawings.
#2 Decorative Table Cloth
This came about as an accident when the table cloth I wanted to use Christmas Eve was wrinkled, and I didn't want to iron it. Instead, we covered our table with butcher paper (taped it down under the table), and painted snowflakes on top.
For Lainey's secret agent birthday party, the table cloths I had intended on using were too short, so I covered tables with butcher paper, stamped "Confidential" all over it, and ran a line of police tape down the center.
#3 Table Guard/Easy Clean-up
My favorite and most frequent use for butcher paper is covering my tables with it for crafts and messy jobs. I tape a section down before cookie decorating, play-doh activities, painting, egg dying, etc. It protects our table and makes clean-up a breeze–leave all throw-away scraps on the paper, fold them up and toss.
#4: Floor Drawing Paper
This has especially been great for Nella. Any time the girls are itching for some entertainment, I'll tape a large section of butcher paper to the floor and throw a handful of markers or crayons on top. Nella will sit on the floor and draw, Lainey will trace Nella's body, and our walls go art-free. If we're really feeling crazy, we'll throw in some glue, sequins, buttons, etc.
#5: Road Rug
Draw out a city and roads, enlist your kids to help, and pass out Matchbox cars for some road adventures.
#6: Sorting Map
We recently made a great sorting map for our sea shells by taping butcher paper to the floor, lying all our beach finds out and letting Lainey group them and label them with a little help (using a beach life field guide).
#7: Photo Backdrop
Use your butcher paper in place of seamless photography paper for a nice clean look in portraits. We taped a piece of paper to our sliding glass doors to take these: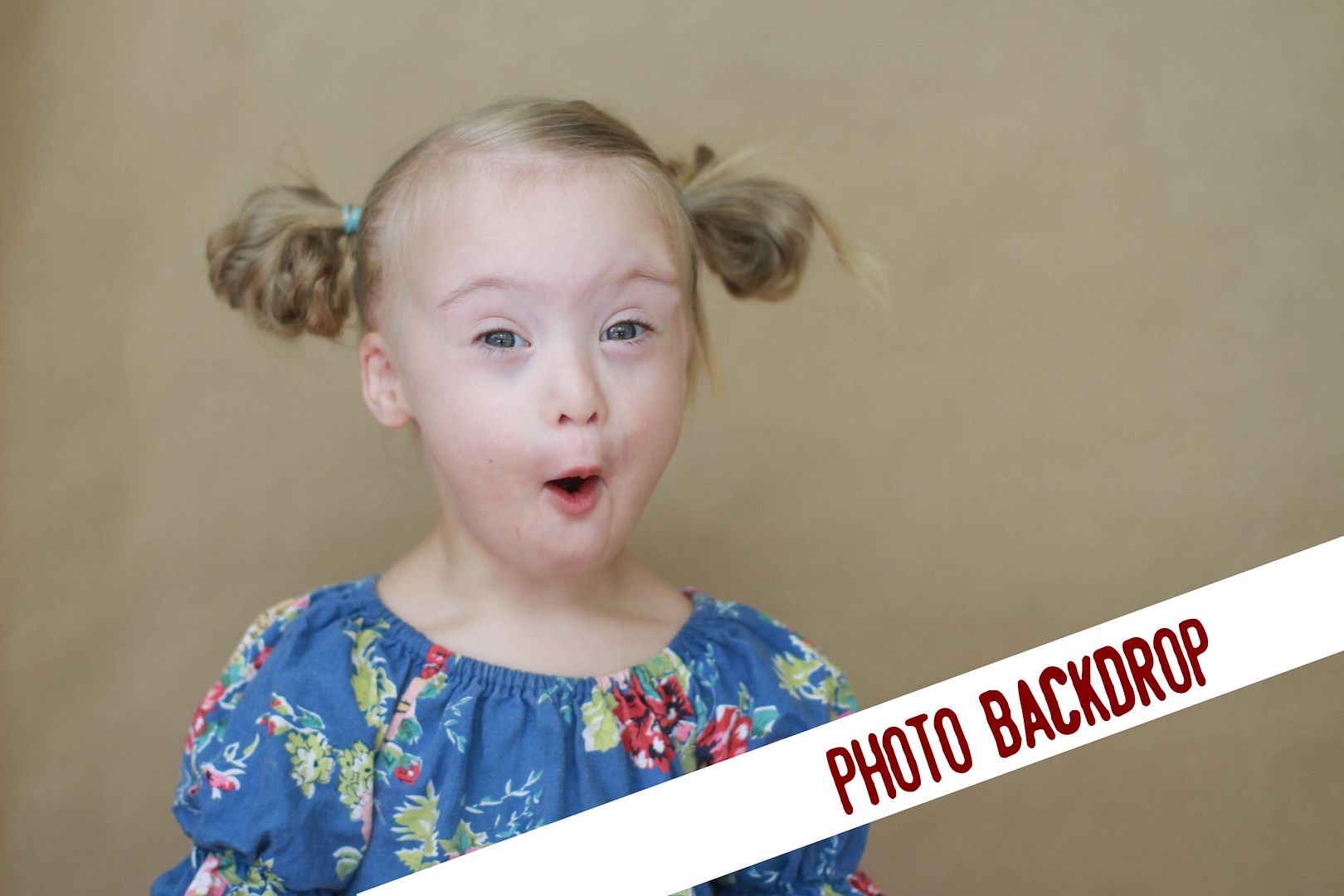 …and drew some funky bricks to our paper to add interest in this one:

whoa, getting a little enthusastic with that exclamation point
#8: Restaurant Busy Mat
A fun kid gift idea: Create a restaurant bag with small toys and activities to keep kids busy when they're out to eat. Make your own busy mat by drawing fun games and questions on a section of butcher paper, roll it up, tie it and pass it on to a friend with a box of markers.
#9: Doorway Puppet Theater
Create your own doorway puppet theater by measuring a piece of butcher paper to fit a doorway (we used our kitchen). Cut a window, color in curtains, tape it to the doorway, and voila.
And if all else fails, for #10. Let's just say, what if you run out of toilet paper? Then what are you going to do? Two words: Butcher. Paper.
Ouch.
Happy Humpday.