A teeny tiny craft post today. The countdown for summer began at school with only an alphabet of letters-per-day left, so my brain joins the fun. I made watermelon bracelets last week–super easy and inexpensive, and a fun gift to give to friends or mothers or teachers–or be greedy and keep them for yourself. I like the sound they make when they clank together–kind of like wood chimes which comes in handy for signaling your kids for another lemonade when you're lounging poolside in a month. Oh I'm sorry, you'll be the one fetching lemonades for them.
All you need is natural wood bracelets (links below) plus 5 colors of acrylic paint: hot pink, black, white, lime and green.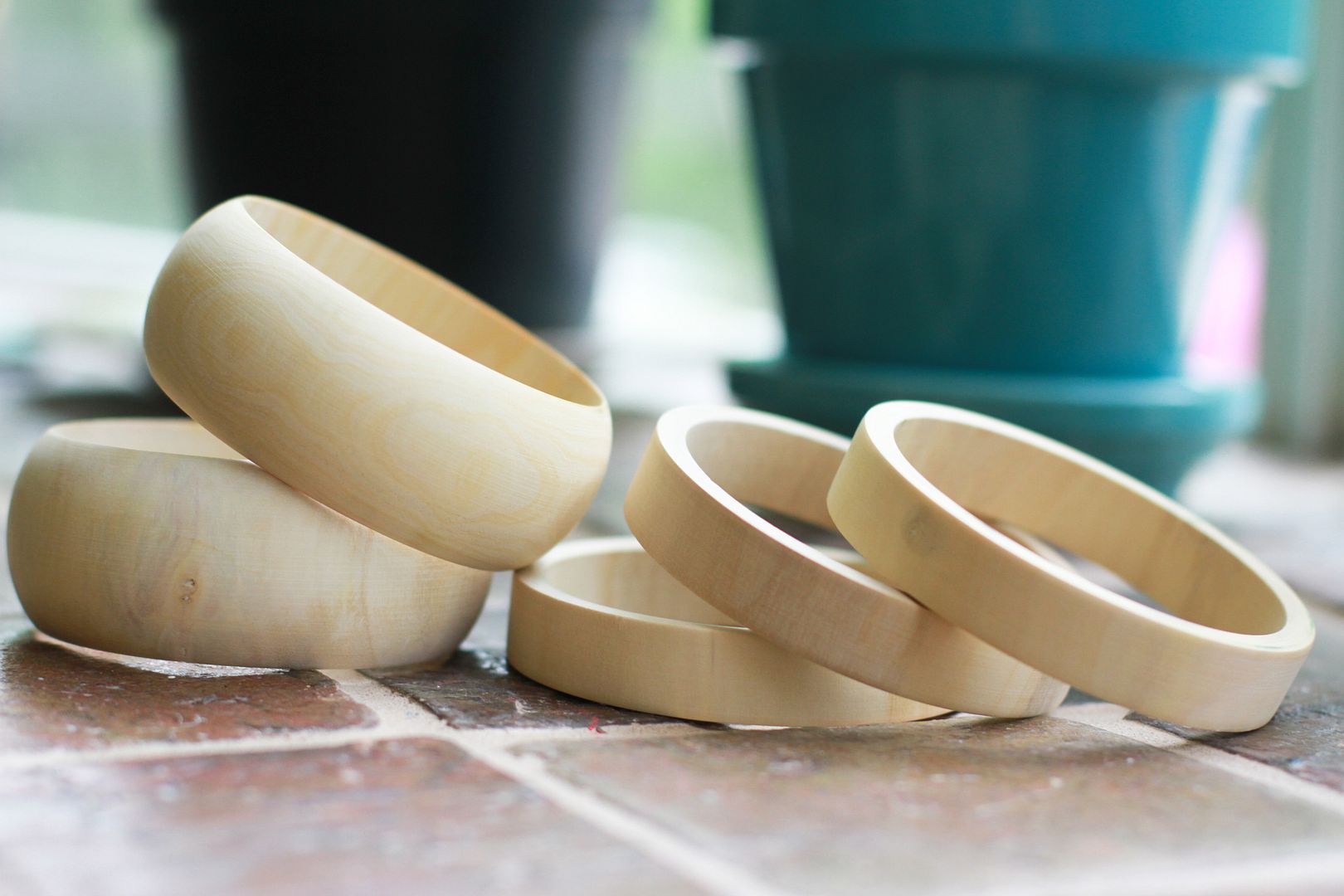 (2-pack large wood bracelets and a 3-pack skinny wood bracelets)
Paint 'em up. Then slip them on and clank away.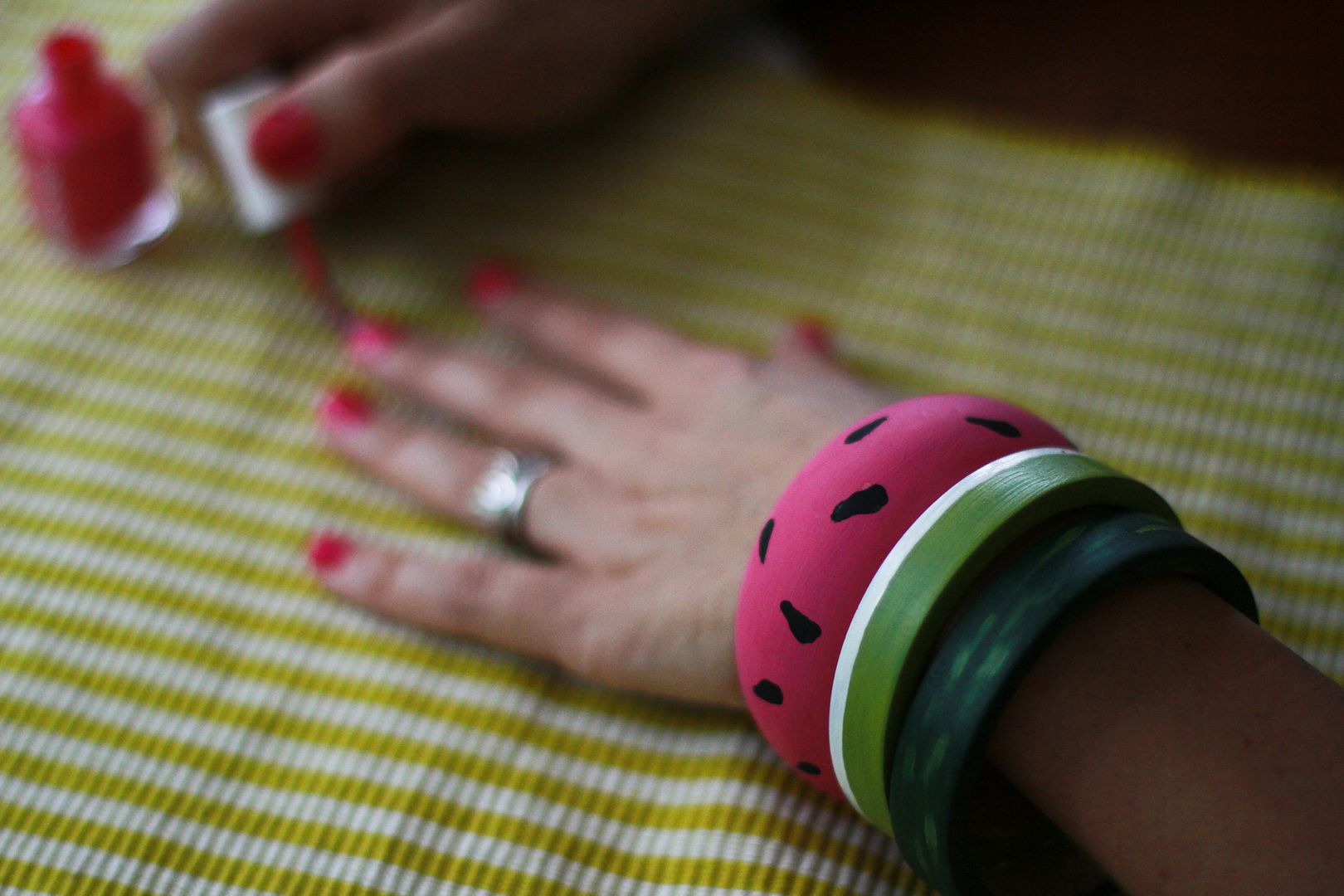 The weekend's almost here. Happy day!