Happy Hump Day.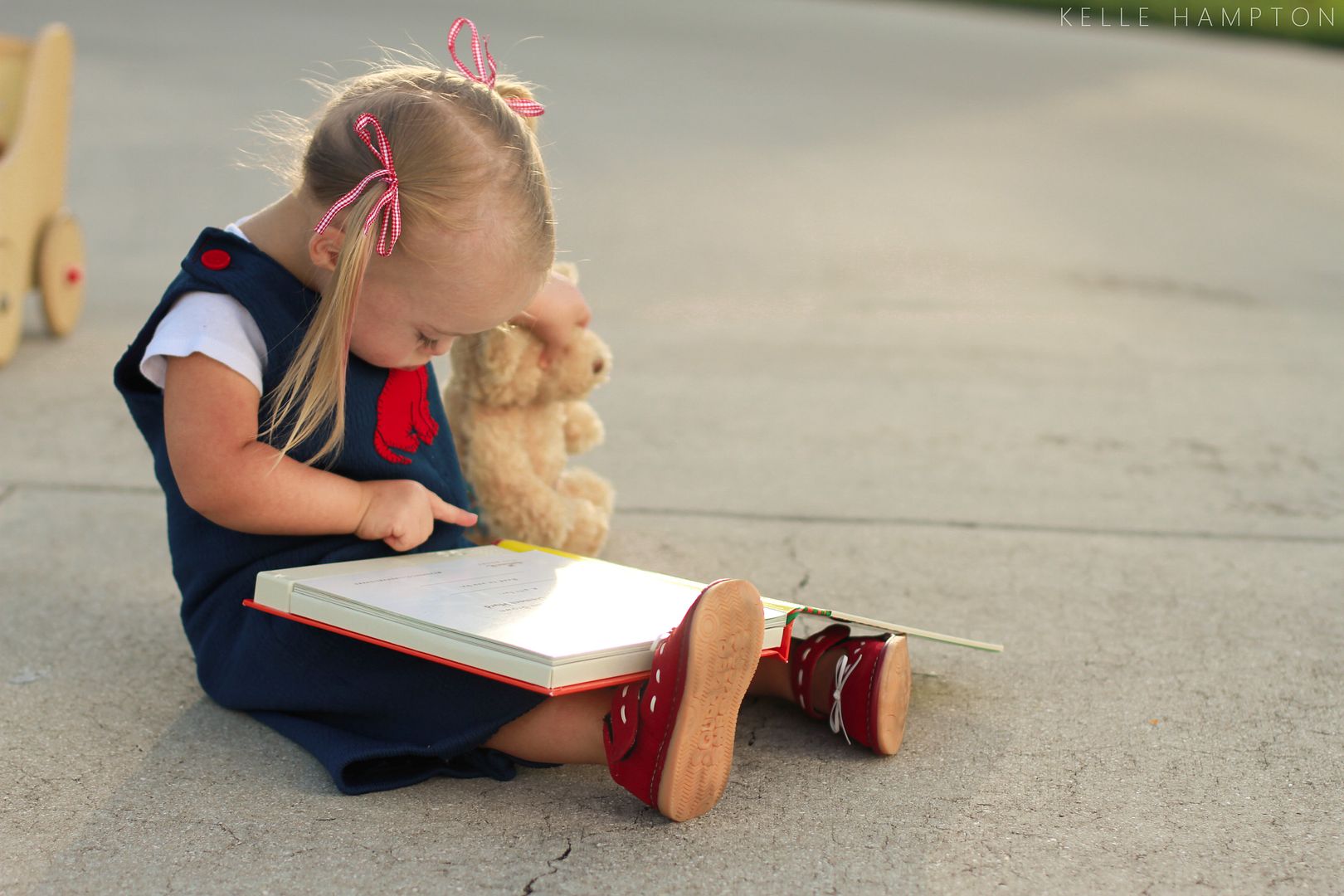 Have you seen these books? Hallmark sent us one for a gift (thank you Hallmark!), and my kids are obsessed. It's my voice reading the story, and Nella can push the buttons on every page to hear it, on her own.



This morning was the thirteenth kindergarten drop-off day, and it was as if I left her for nothing more than a play date–a casual wave, a confident good-bye, a carefree school girl who suddenly seems so much older.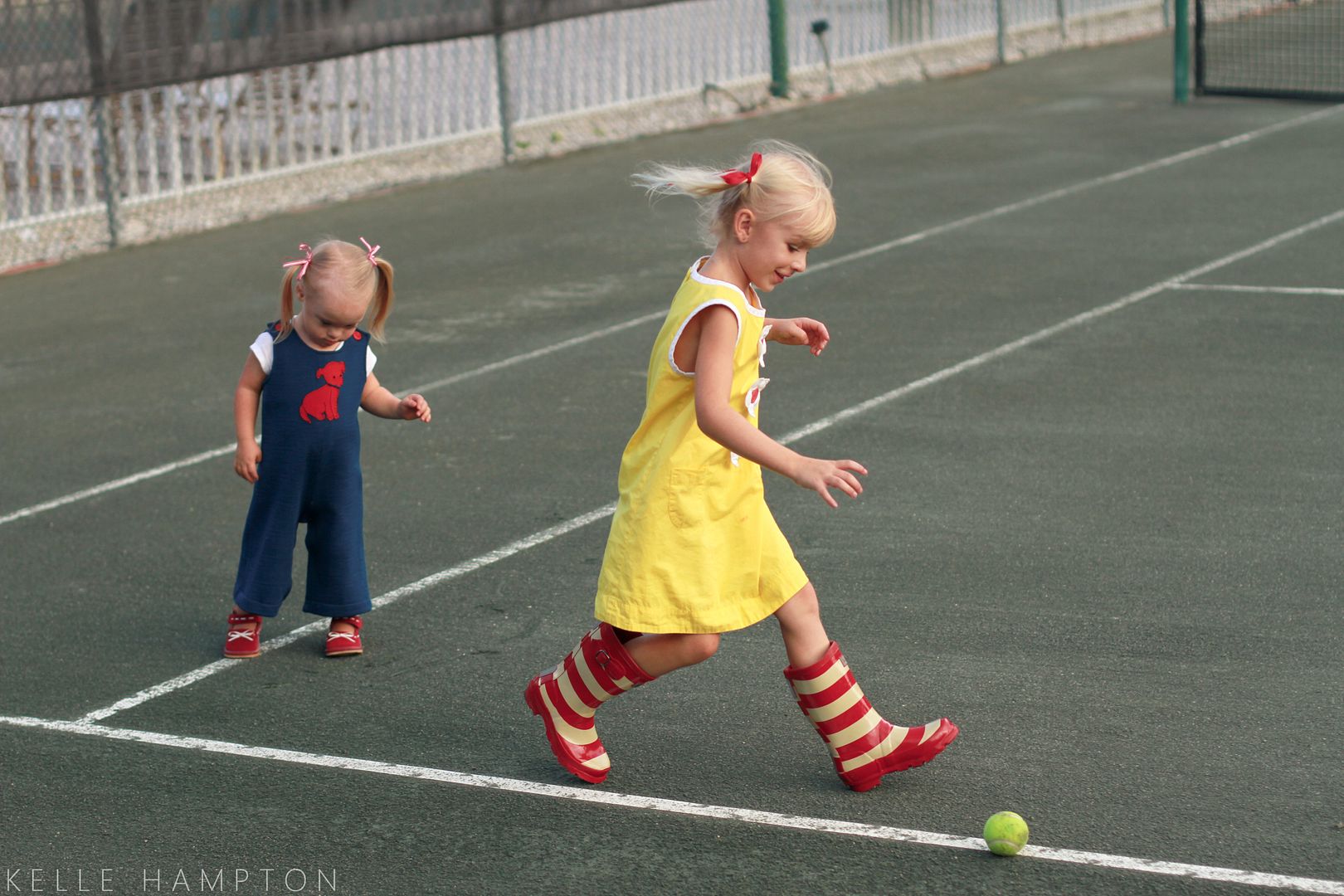 On our way to the grocery store yesterday:
"You know what my favorite thing is, Mom?"
"What, Lainey?"
"School." Smile.
And my favorite thing, as of late, is nesting and planning and thinking about the next three months–my favorite calendar trio.
The house purging continues, as does my holiday-planning brain that doesn't seem to stop thinking, even after Magna Doodle imagery tricks at night. I woke up three times this week to quietly slip out of bed and write an idea down before it was lost.
Pre-Holiday Brain brings you a Craftastic Wednesday.
Intended to be a late birthday gift for my dad, I think we'll be creating several more of these for Christmas gifts.
Kid Art Vinyl Placemat Set
We used 3/4 yard of white vinyl (which has a tiny bit of cushion, so it's great for protecting wood from hot plates) and had enough to create six 12 x 18 in. placemats.
And have you seen the duct tape selection lately? Every color imaginable, patterns, polka dots, leopard print. If only those choices were available when I drove my Ford Escort station wagon around with a duct taped fender for two years in college.
We cut the vinyl to size for each placemat, the girls decorated them with permanent markers, and then I bordered each of the placemats with duct tape. Easy. Voila. And they wipe clean with a damp cloth.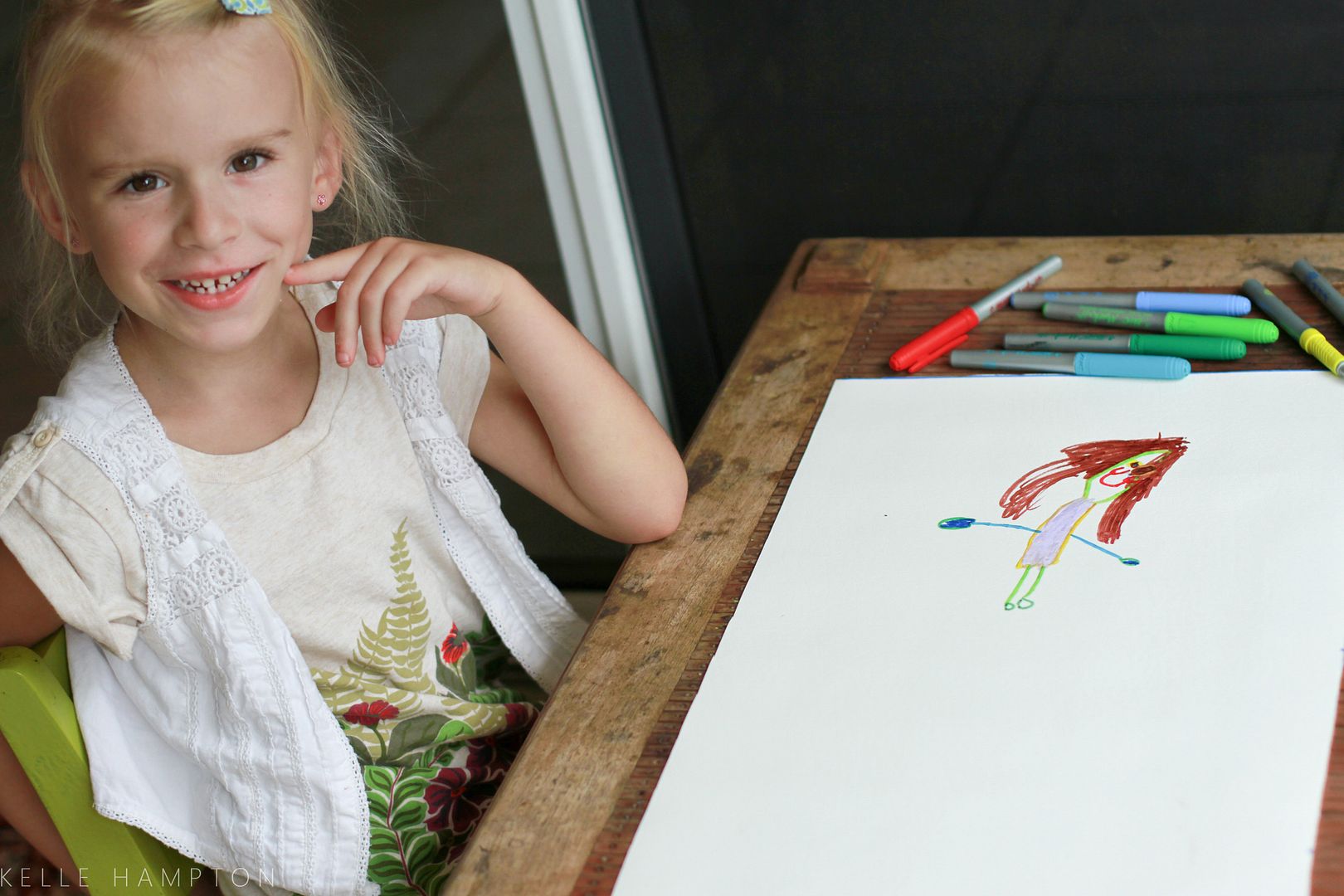 She drew 132 "3's" yesterday and said "Around the tree, around the tree, that's the way we make a 3" for every one of them.




And a totes perfect gift. Add cloth napkins, homemade spaghetti sauce and a box of noodles, and you just done went and made someone's dinner.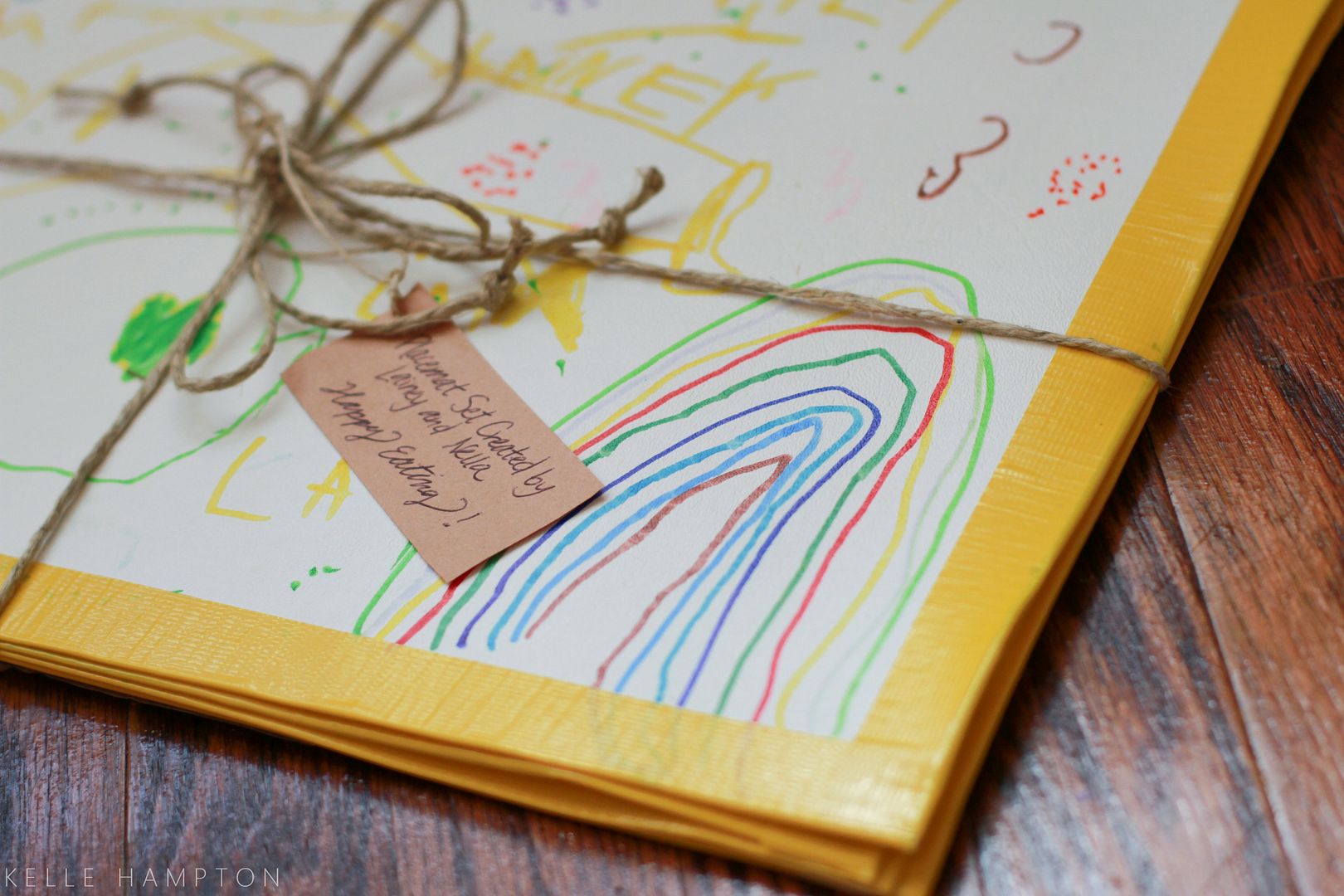 So Bam. Craftastic high five.
*****
Remember Blue Q? Blue Q was a sponsor last Christmas, and I heard from many of you that you loved their unique gift ideas. Well, they're back. With more awesomeness. We use our Blue Q bags (made from 95% post consumer material) at the beach, for restaurant toys, lunches, etc. They come in every size, from giant fit-everything overnight bags to small clutches and pencil cases (oh and Tampon cases–yup. funny ones). And the prints are outrageous–retro, funky, artsy, fun.


I'm all over that camera messenger bag.



Blue Q's products are unique and fantastic, but there's so much more about this company that I love. Not only do they support The Nature Conservancy, but they've been the largest private employer of individuals with special needs in Western Massachusetts for over ten years.
Blue Q has heart, humor and style–all reflected in their products.
From their We-Met-on-Facebook gum to their Don't Stop Believin' Coffee Mug, Blue Q's got it goin' on.

*****
Have a very merry Wednesday. Which is kind of like Christmas but actually nothing like it.