I have danced to Brenda Lee's Rockin' Around the Christmas Tree probably sixteen times now this week. And it's only Monday, so that's saying something. That's sixteen living room twirls, sixteen jazz hands and sixteen final high kicks.
I am loving the process of filling this last volume of stories as purposefully as we can before we add it to the shelf and slide the bookend into place…our year, our family, our good, our not-so-good, our celebrations.

Molded Star Ornament, Lisa Leonard. Her holiday decor is simple and beautiful.

I have nothing of real substance to write today. To be honest, I'm about one Christmas carol away from donning green tights and taking my high kick to the road–a one woman Christmas variety show. I was going to simmer my enthusiasm down a bit for the post, but that's, like, holiday blasphemy. So here's me, ice skating a choreographed performance to Joy to the World, in the Christmas village that dwells in my head.

Dude, we have a Christmas village now. A magical Christmas village that takes Lainey's imagination to cold, snowy, picturesque places. It was the boys' when they were little and their mama passed it on to our house.



This weekend, we continued the tradition of attending my friend Amy's annual gingerbread party.
We watched as little girls tediously piped frosting, arranged gum drops, and overlapped candy-coated chocolate dots to make festive roof displays.
Followed by an animated reading of Frosty the Snowman.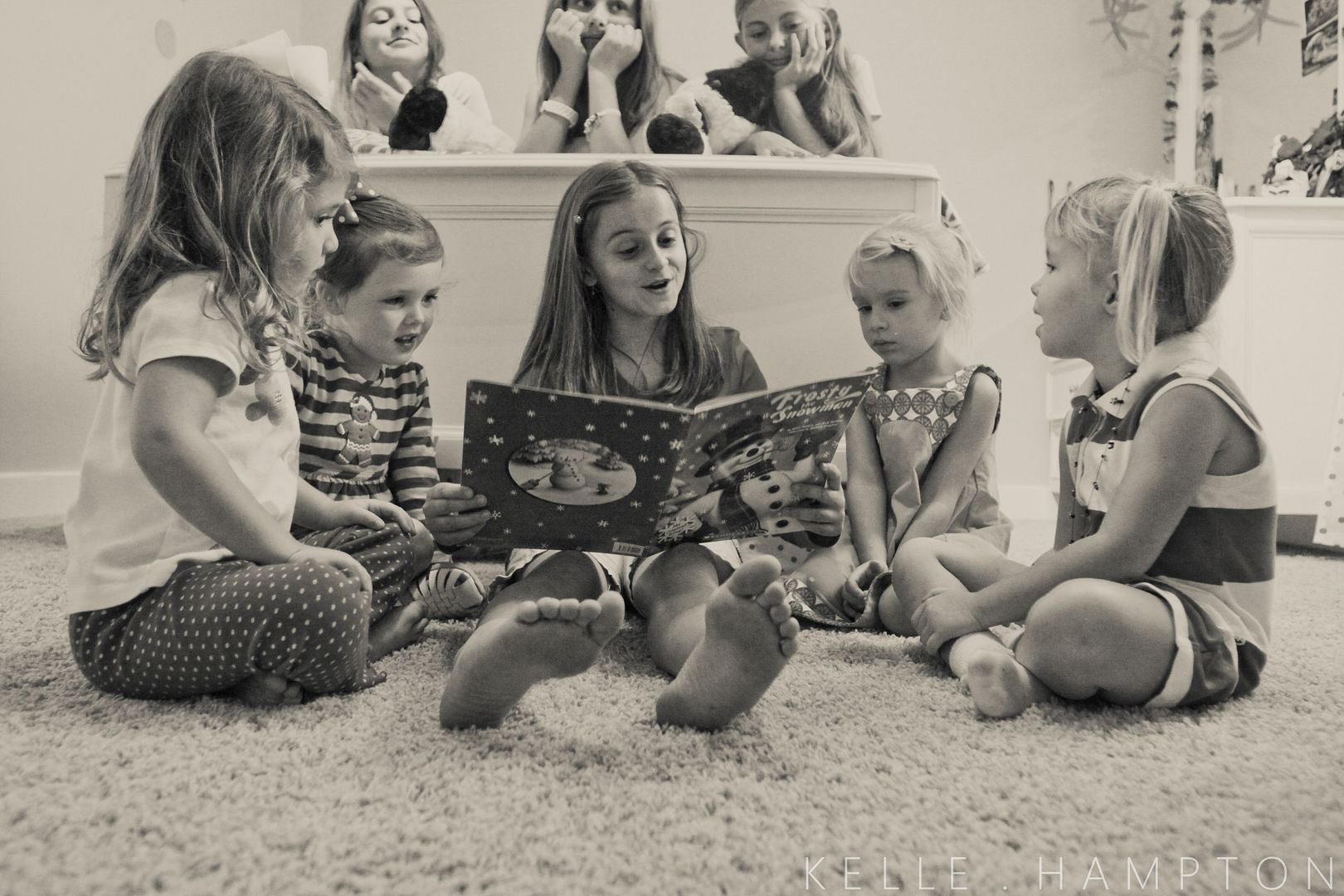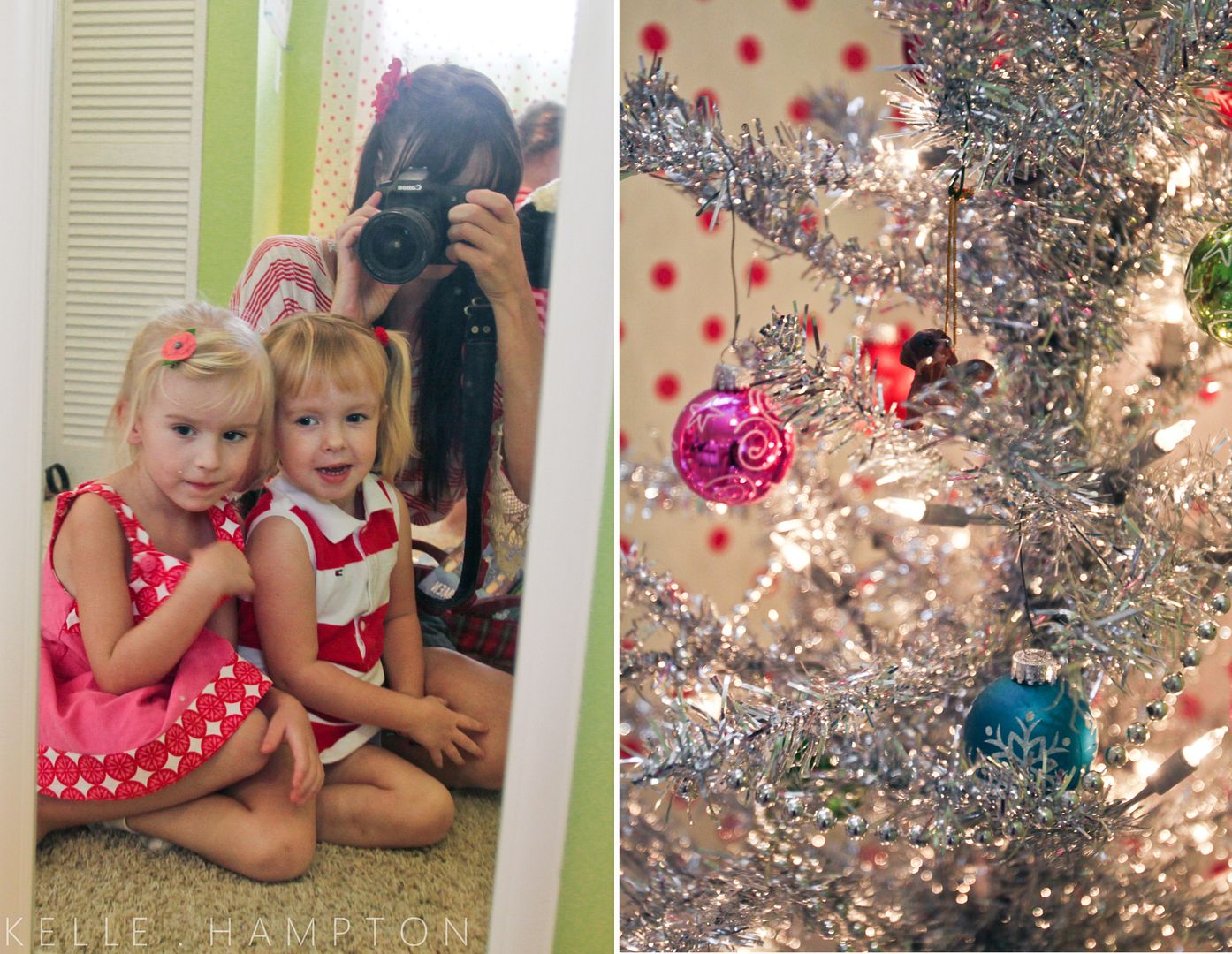 And at home, we frosted every corner with decorations–sparkly little things that caught the eyes of curious girls who will know that this time of year is special.
With all this holiday cheer, I might not even need my daily positive energy spray.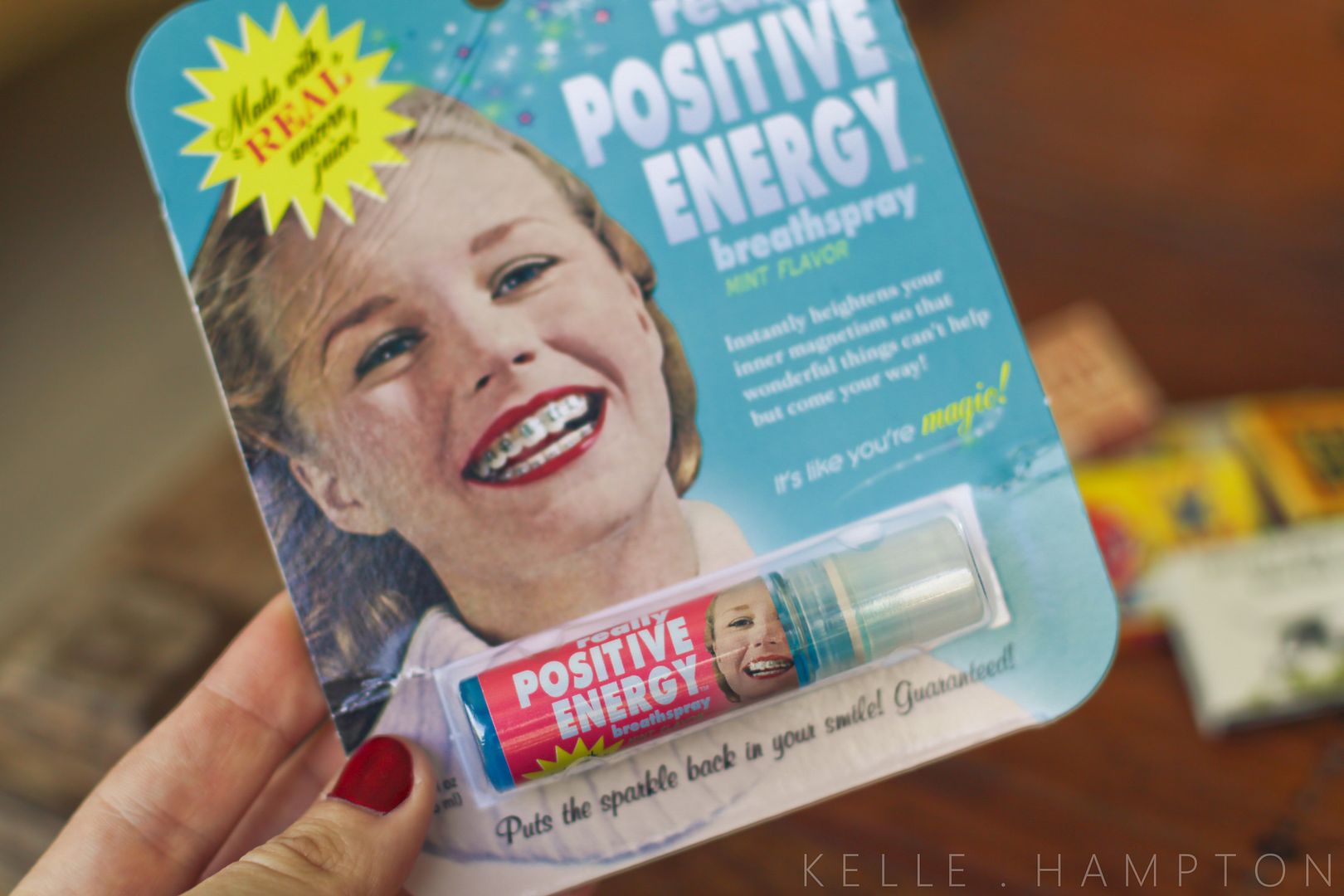 More on this later. Wait for it. It's good.



Cool D.I.Y. Holiday Gift. We actually made this right when we returned from Blog Her, after I hit up a S'mores Party one of the BlogHer sponsors was holding. It was basically a table with a can of Sterno, a fondue stick and some S'mores ingredients, but when you put them all together, it feels like a cozy indoor camping party. And I thought, how easy a gift would that be? Answer: Very.
Decorate a shoe box (we used an empty photo box I had), wrap ingredients (2 Hershey bars, a bag of marshmallows, a bag of graham crackers) with pretty ribbons, make a few cute tags, throw in a few fondue sticks and a can of Sterno (ethanol gel), and Voila.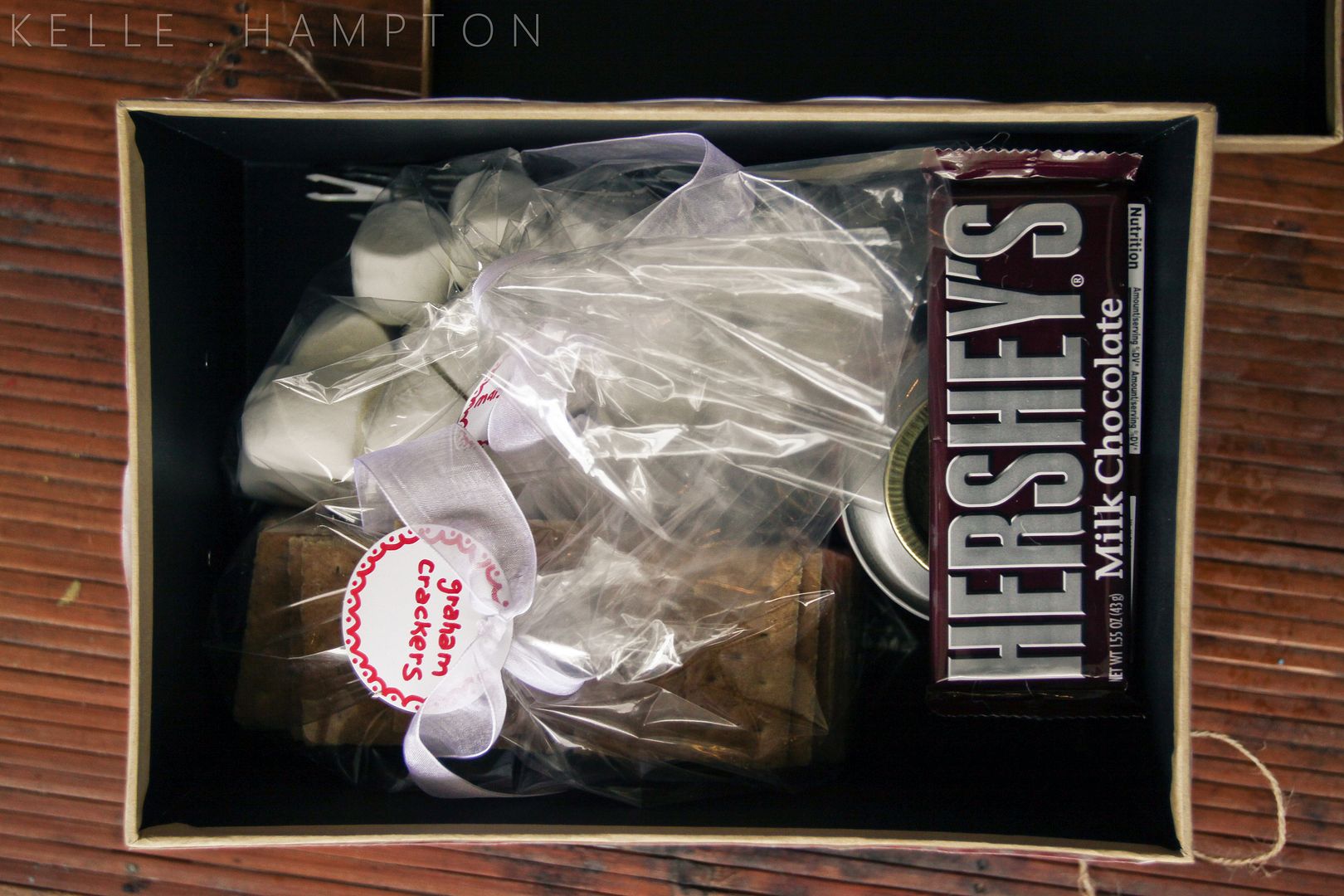 Party in a Box. Or Box 'o Party, however you want to call it. Great holiday gift for cool neighbors, teacher, friends, yourself.

We are making these later this week.
And my current favorites on our holiday playlist:

Sufjan Stevens, Joy to the World
Mason Jennings, Santa Claus is Coming to Town
Brenda Lee, Rockin' Around the Christmas Tree
The Carpenters, Selections from the Nutcracker
She & Him, Have Yourself a Merry Little Christmas
Zee Avi, No Christmas for Me
Jack Johnson, Someday at Christmas
Sufjan Stevens, Lo! How Arose E'er Blooming
The Carpenters, Merry Christmas Darling
Leone Redbone & Zoey Deschanel, Baby, It's Cold Outside
Eartha Kitt, Santa Baby
Bing Crosby, White Christmas
Frank Sinatra, The Christmas Song



And finally, today's sponsor? I've been waiting for them all my life. The Unicorn Breath Spray? Yeah, that's them. Blue Q. Amazing, funny, unique, fill-in-the-adjective gifts that are sure to be conversation pieces. I must have spent a half hour just clicking on different products on their site. And then I started reading the "About Us" section and I fell in love with this company. What they're doing, how they're doing it.
First, check out the bags, made from 95% post-consumer material. Big bags, little bags, bags with zippers, bags with handles, bags with hilarious sayings, bags with colorful art. Their overnight bags hold more stuff than you could ever imagine–and this coming from a serious over-packer.

My Darling, Planet Earth Airmail Zippered Pouch
And their funky retro cigar boxes:
And before I show you more, let me tell you a little bit more about this company. Blue Q designs and manufactures everything they sell. And they have fun doing it (obvious from their products and a work environment that sometimes looks like this). Blue Q has been the largest private employer of individuals with disabilites in Western Massachussetts for over 10 years, and if you watch this, you'll appreciate them so much more. They have art and theater classes and company football games–all beautifully blending their work force of employees of all abilities.
Not to mention, they sell a "Savin' Up for a Unicorn" Tin Bank. Be still my heart.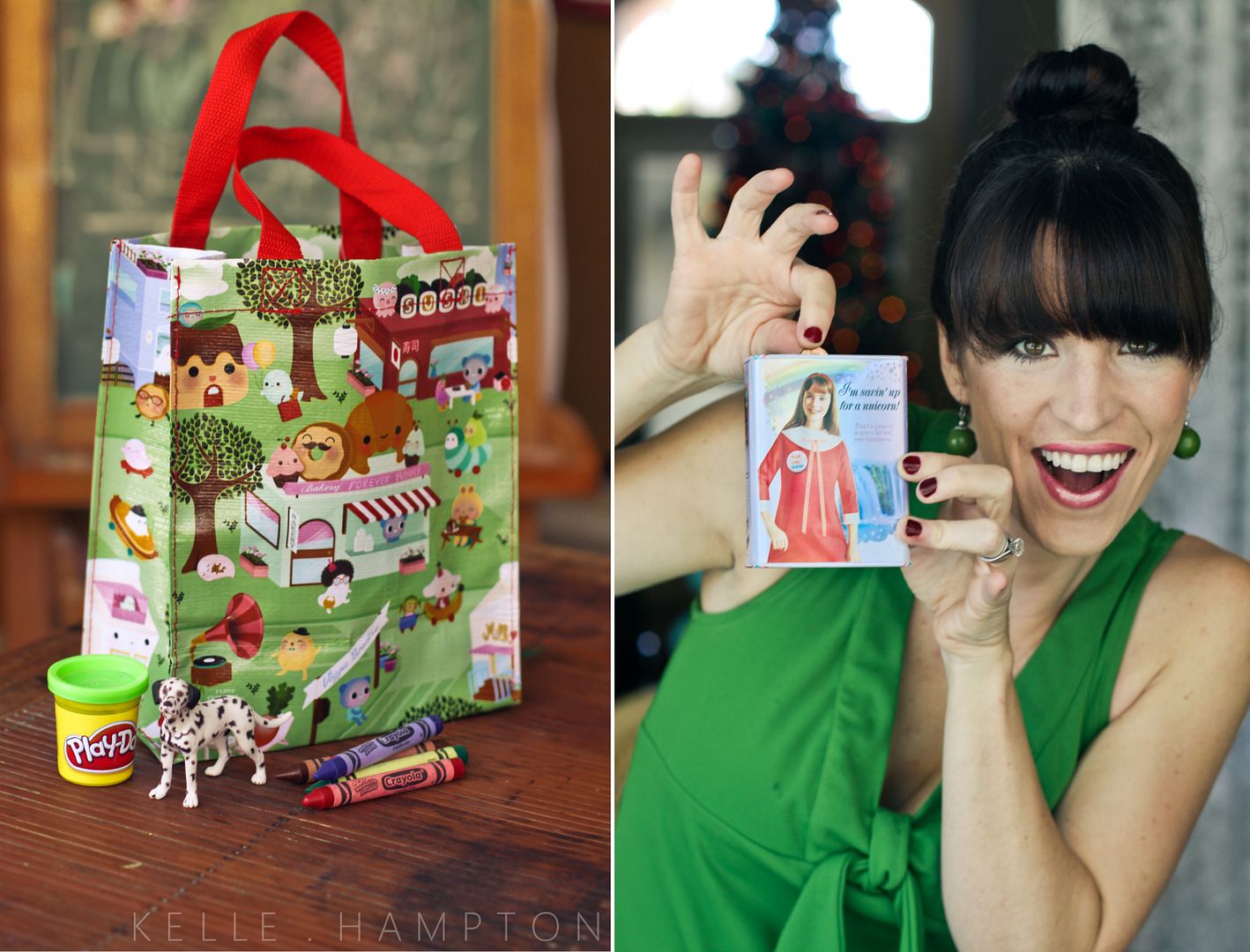 Left, Happy Food Town Tote, our new restaurant bag; Right: Unicorn Bank

Once you're in the site, you'll go poking around and, I promise, you will laugh. You'll find stuff you love. You'll stop complaining that you picked Uncle Floyd's name for this year's exchange because the man is in dire need of some Erase Your Past Tea and a Yo, Check the Perm book.
Hello Stocking Stuffer Gum.
Alright, I'm done. But seriously, put Blue Q on your radar. They know what they're doing. On orders over $40 through December 1, use code freerules for free shipping. And keep checking their site. They have new deals every week (and free stuff next week!)

Time to deck some halls. The North Pole is coming to our home later this week. More to come.

Pssst….the cat came back.

Happy Monday, Friends!