"Red sky at night, sailor's delight; Red sky in the morning, sailors take warning."
This morning's sky.

I should know by now this pattern that has evolved over time with the sequence of arriving seasons. Even without the dramatic outward shifts in weather here, there is some pilot light within me that ignites with just the preface to a new season–pencils and college ruled paper for sale on the end caps in Target, camel colored swing coats and Fair Isle sweaters in JCPenney commercials, summer fruit slowly being overtaken by heaps of peaches and apples in grocery store aisles. I'm suddenly inspired–caught up in this mysterious creative current that sweeps in like a squall.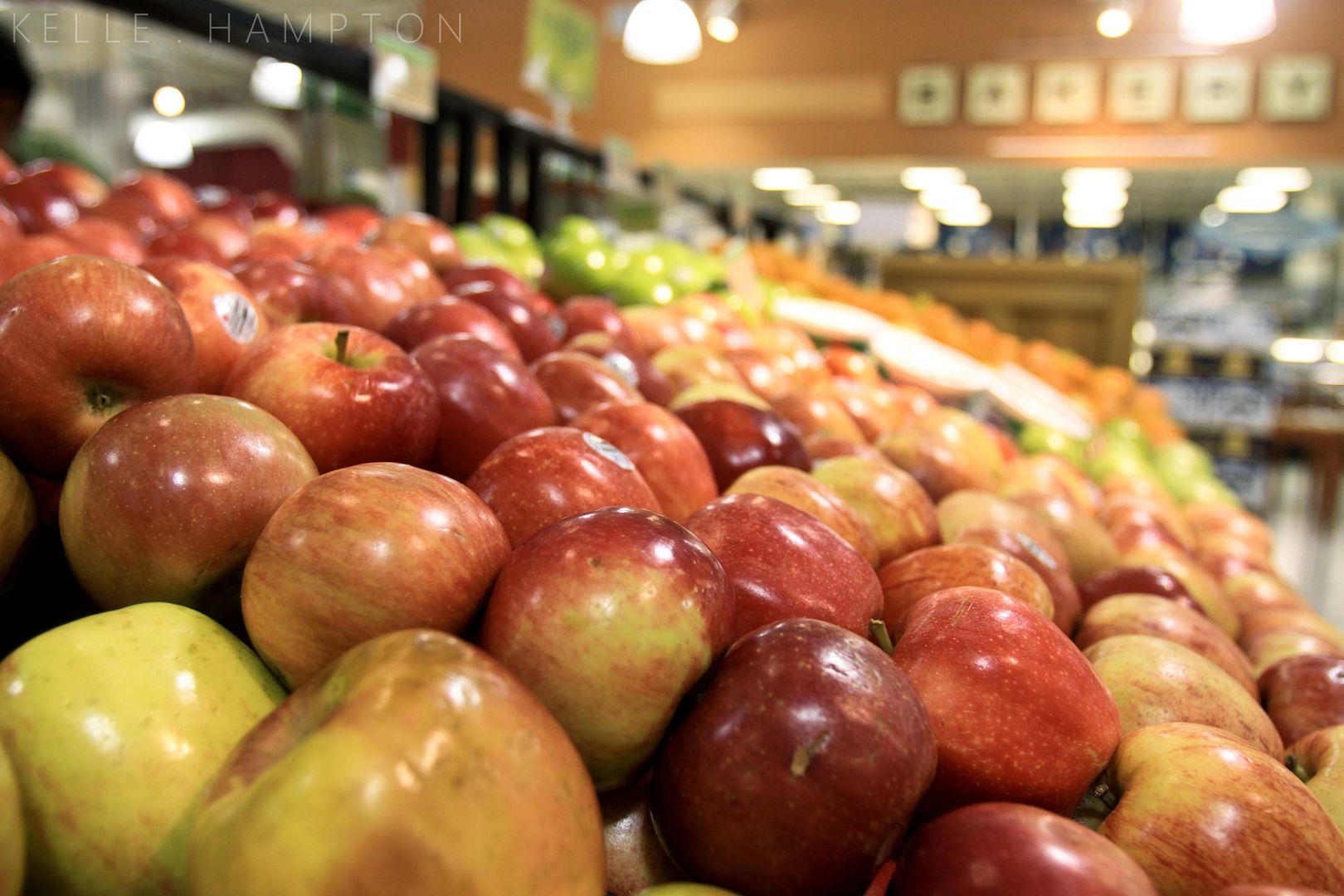 Elizabeth Gilbert explained it well a couple years ago in this TED clip–her analysis of how creativity arrives. I've watched it several times and always laugh at her story of how American poet, Ruth Stone, explained her "brush" with creativity–as if it arrives in a paranormal wind and when you feel it, you better grab it and use it or else it will continue its path to find another source. While I believe creativity is present in us all–it just needs to be stirred up now and then, I can relate to this "come and go" theory, especially when it arrives at the onset of a new season.
Hence the June challenge.
The burning need to craft come November.
Wash flowered sheets come March.
Write, run, bake, design, think new, think different, do better come September.
Winds come and go, and so I'm grabbing it and using it just in case it drifts away–this September storm.
*****
I ache for my Midwest this year and am hoping we can swing a trip maybe by the end of the year. Text messages and calls from family and friends exclaiming "sweater day" and football crowds and "first fire of the season" definitely aren't helping.
But I'll be damned if I don't know how to make the best of what we have.
And we have Indian Corn.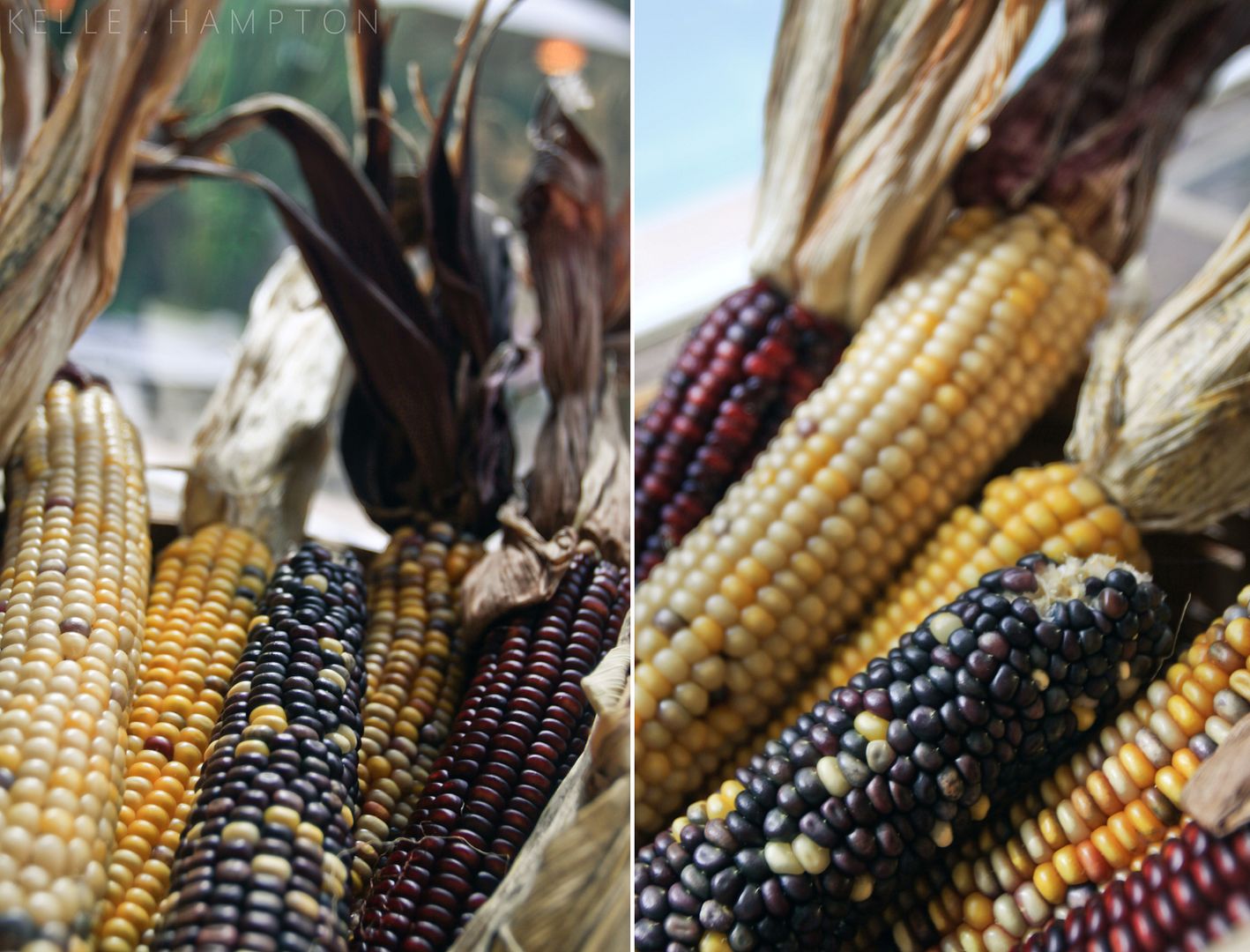 And boxes in the attic with "Harvest" scribbled in thick marker across their sides. I pull a little out each weekend, saving the best for last–the silver pumpkins and the pinecone mantel swag. For now, we swap pale summer pinks for aubergines and russets.
And relish the September things that currently make me smile:
* This hat I dream of.
*…that would match Nella's red shoes.


* Savoring late summer fruit.



Dot's daughter, Ali, was home from Orlando for the week, and we were lucky to spend the day with her!

* "The High Bun:"



She has a repertoire of hairstyles she requests now–high ponytail, low ponytail, two ponytails, two buns, high bun, low bun, half up/half down, all down, french braid, two braids, low braid, high braid, barrette. Whew. Sister knows what she wants, and Heaven help you if, God forbid, you deliver a low bun when she asked for a high bun. I cringe at the high bun request. It's tricky. You have to wet the brush and smooth it about a bajillion times to get the hair high enough–with no bumps. And then you wait for her approval–nervously. Watching as she stretches her hand back to assess the height. If it's just a smidge lower than her expectations, you're done. I actually got a text from a friend who was watching her one afternoon that said, "She asked for a bun and she keeps telling me my bun's not a high bun. I don't know what to do."

I love it.
I love our people. Our P.T. and O.T. are husband & wife, and I am thankful that what once carried so much apprehension for me has become such a meaningful time in our home.

We are always thankful for every little milestone each of our children make, and right now it seems this September creative current has swept up their little minds as well. This week Nella said "shoe" and a really good version of "cracker," and tonight, as were standing at the check-out at Publix, she looked up and pointed at a Winnie-the-Pooh balloon and smiled. I said "balloon" loudly and enough times to annoy the check-out lady and finally, my girl smiled and said her little version of what was clearly…balloon.
Guess who got to take it home?
September storms bring cleaning and weeding out old clothes, always a bit of a sad task for me.
And we crafted.
We made a button mobile for Lainey's room. I knew I wanted to do something with a bag of buttons I had and, after a few trial and errors and a little meandering through Joann's aisles, I discovered a cross stitch hoop was exactly what we needed. I stained it a bit to acquire the color I wanted, tied and knotted long strands of hemp cording around it, and Lainey and I went bananas gluing buttons. The result fits perfectly in her room–just waiting for Brett to hang it for us.
Finally, this September storm brings with it the challenge of more meals, more people, more love in our kitchen. We've been talking about it a lot, and we're excited to clean up some bad habits of quick meals and settle into Fall with dinners around the table, music, candles, and some new recipes.
So tonight, we did it. The good silverware, the good dishes, Diana Krall crooning from the kitchen, tea lights in Mason jars, and company. I knew we needed to do it more often when, while Lainey was helping me set the table, she smiled and said "I like this day."

I like when Lainey weasles her scooter between kitchen cupboards while I'm cooking.


*****
Finally, appropriate for the season, Jessica Clough's Scentsy shop is back for the third month in a row for sponsorship. Girlfriend is hooked. I ordered my fall scents, and I can't stop burning the Clove and Cinnamon bar. It's like Norman Rockwell painting plus apple orchard plus holiday party hot wassail all in one. And it makes me excited about September. And creative storms.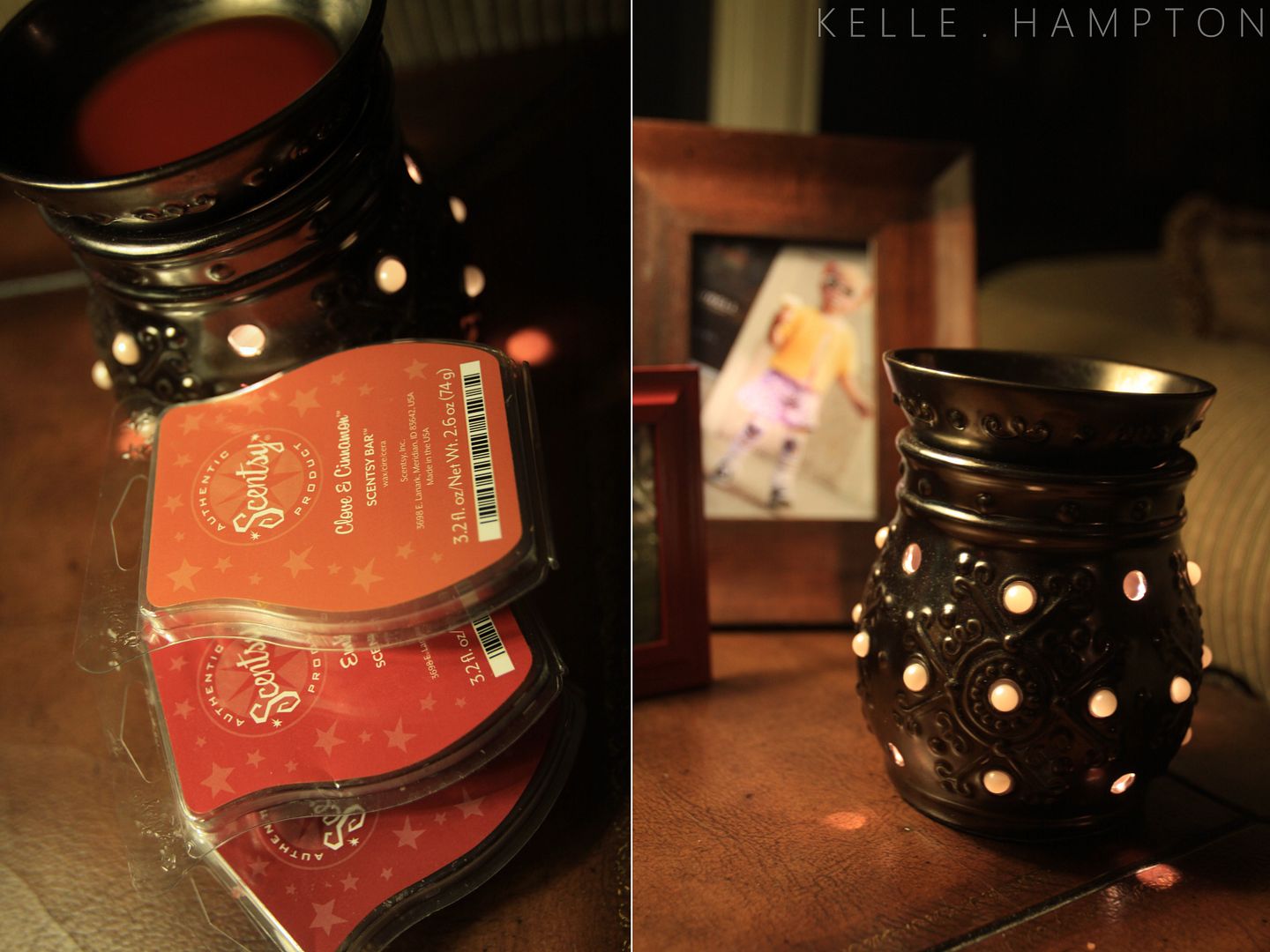 *****
Any other September storms brewing out there? Do share.
I'm trying to do a better job of popping in to answer comment and FB questions when I can. And I'm revamping my Facebook page soon, so hold tight if I haven't accepted you as a friend. My Unplugged day overlapped a bit last week–and rightly so–so I have a little bit of catching up to do.

I love this little foot that pops through the crib slats.

Storm's a 'brewin. Good night.