When a bus hits you and you're lying in the street, it might take you a little while before you can stand up again.
And sometimes, when you go to stand up, your legs won't come with you…because, well because they got hit by a bus.
So, you lie back down and absorb the feeling of that pavement and feel the pain a bit longer. But then you try again. Eventually, the feeling returns to your legs…even if it's temporary.
My legs had feeling today…tire tracks, yes. But feeling.
We went out to lunch and people noticed my hospital bracelet. Marveled at the little bootied feet that dangled out of the sling. Asked to peek past the fabric that huddled her close to my chest. Smiled when they saw her. "Congratulations."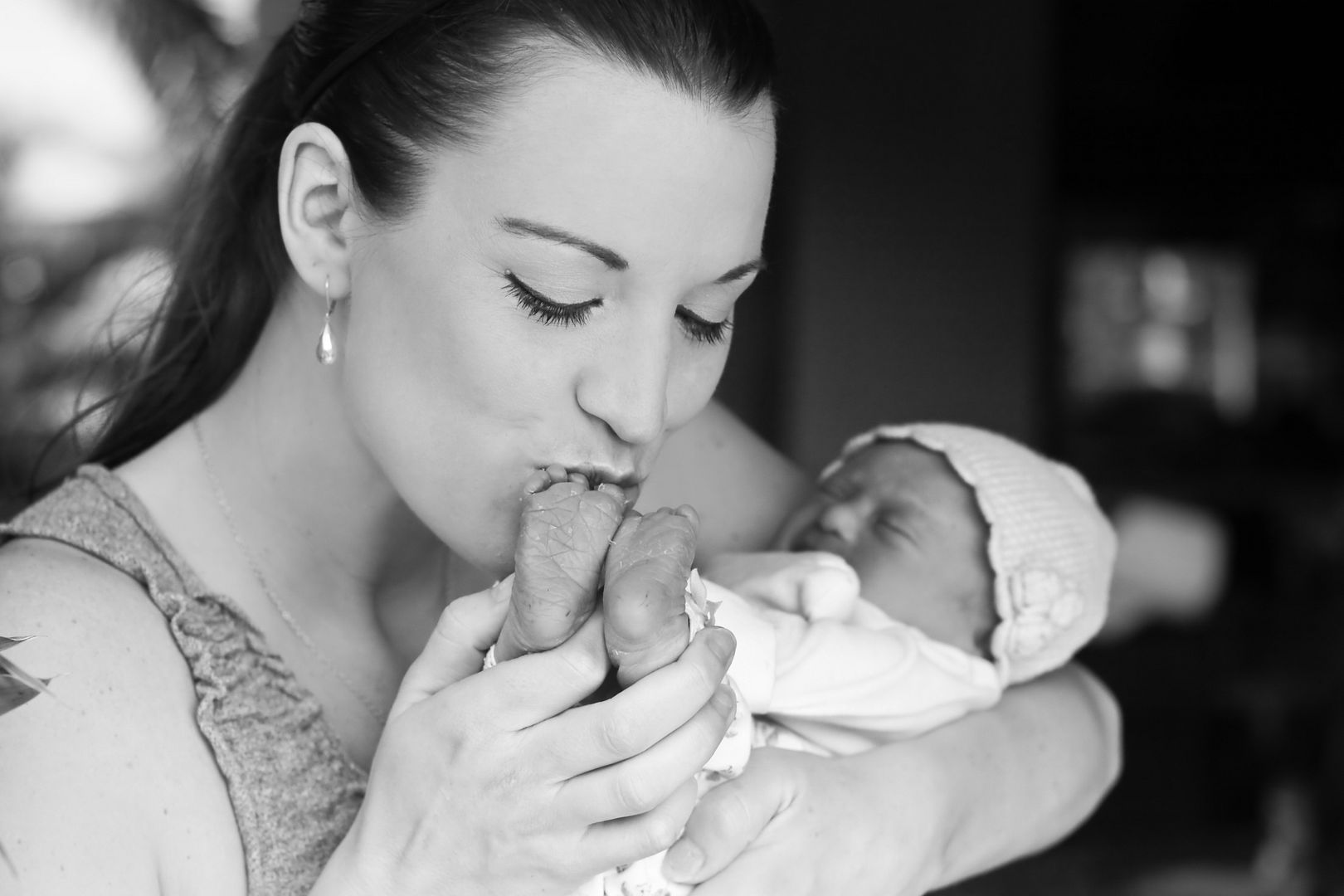 Today, my beautiful two-year-old sang happy songs in the car. Loud and free.
And she propped her pudgy feet onto the seat in front of her and curled her toes, just like she always does, and it made me smile.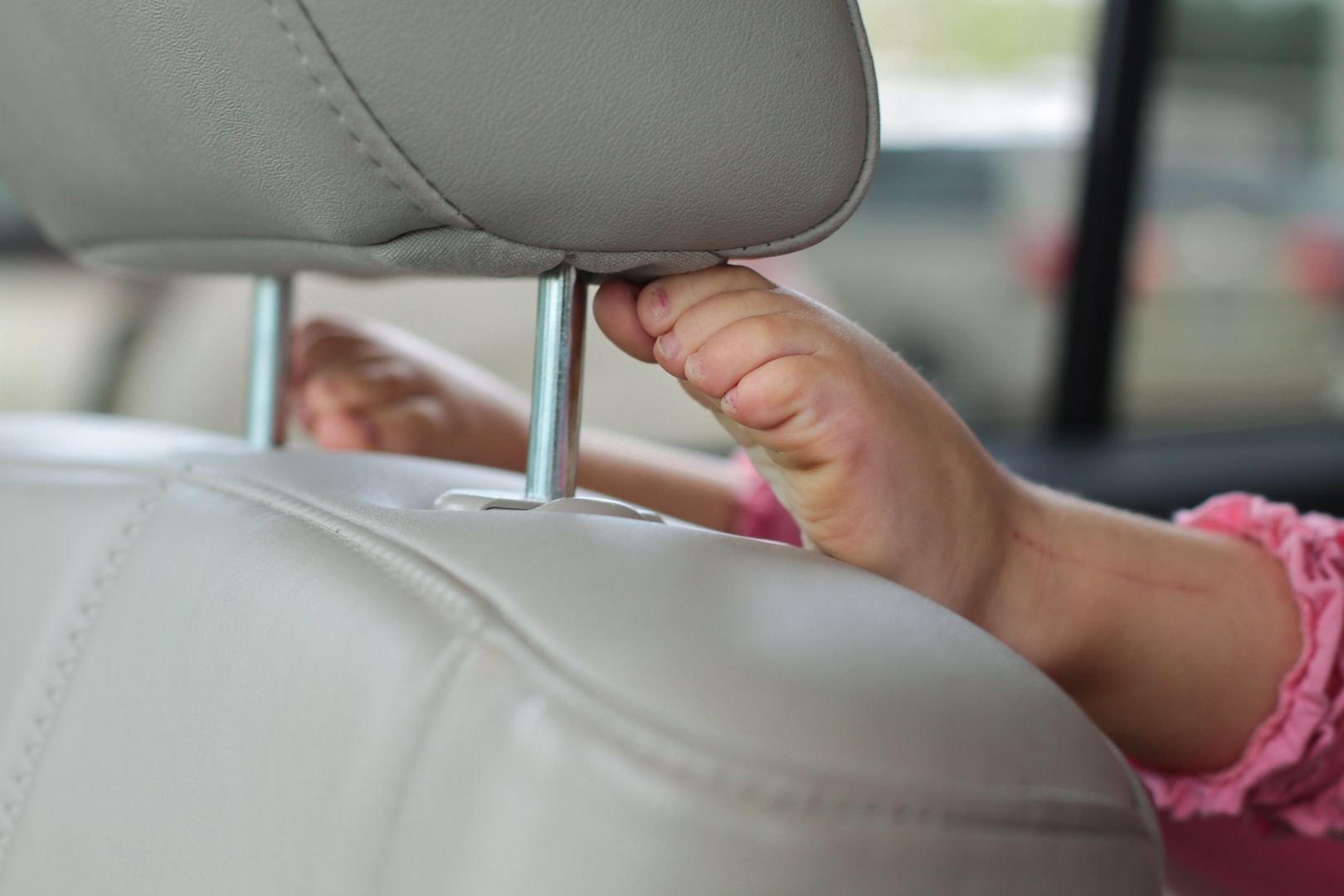 Today, we threw pennies into the fountain and made wishes…for simple things.
And doused ourselves in dirty fountain water because what Daddy doesn't know won't hurt him.
Today, we read stories in our room, amid laundry baskets and taped up diapers on the floor that didn't quite make it to the trash can.
(Click here to see the big girl reading…and push me out of the room when I invaded.)

Today, we bumped into friends in a parking lot and huddled forever to talk. And laugh. And smooch on babies…my babies. Like the world moves on flawlessly while it waits for us to jump back in. But laughing is always good. My girls will always hear me laugh…I promise them that.
And tonight, when the day was over…a real sleepover with friends and popcorn and movies in bed.
And the same candles from the delivery room flicker once again. I've turned them on every night since and leave them on through the night…and the same batteries have yet to go out.
I want to give my girls the world.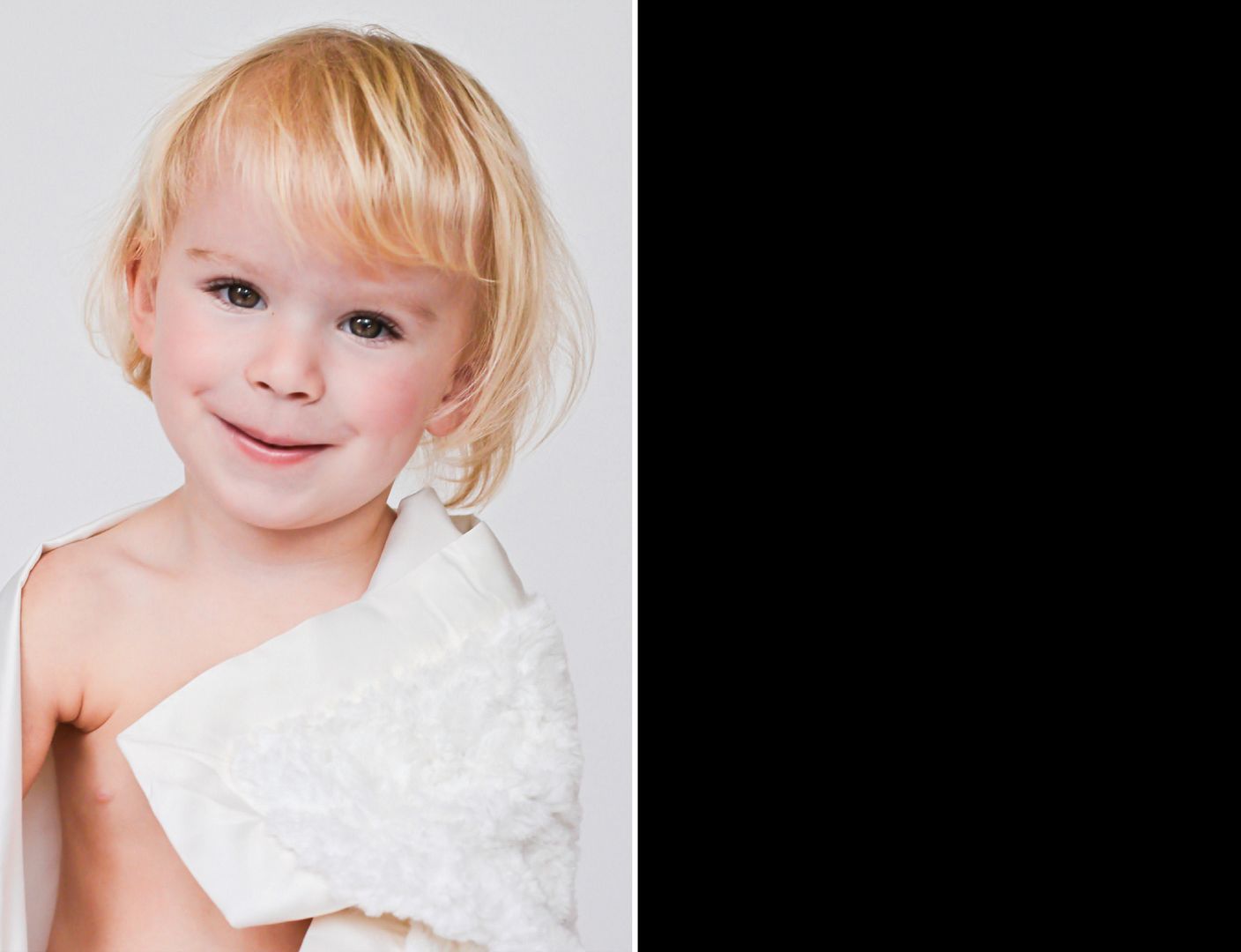 I want to grant them a life without pain or sorrow. I'm not in control of that, but I can love…and my ability to love just grew a trillion-fold this last week. I love them so much, it hurts.

And, once again, I have to say I am in awe of the response from beautiful, thoughtful, amazing people Nella's story has garnered. There are so many heart-warming things you've said I would love to repeat here…still taking it all in, but tonight, one that stood out that made that big bad bus seem further away…one that erased a few tire tracks…one that made me hug this girl a little tighter…

…from a Daddy:
"Thank you for having the courage to share your innermost thoughts and sharing Nella with your readers. The world became a better place the day she was born. When Nella is older, please let her know that she has inspired this reader to remember what's important in life, be a better man, and be the best Daddy he can be to his own little girl."

I whispered that to her…I thought she should know up front. She's going to do big, big things, you know.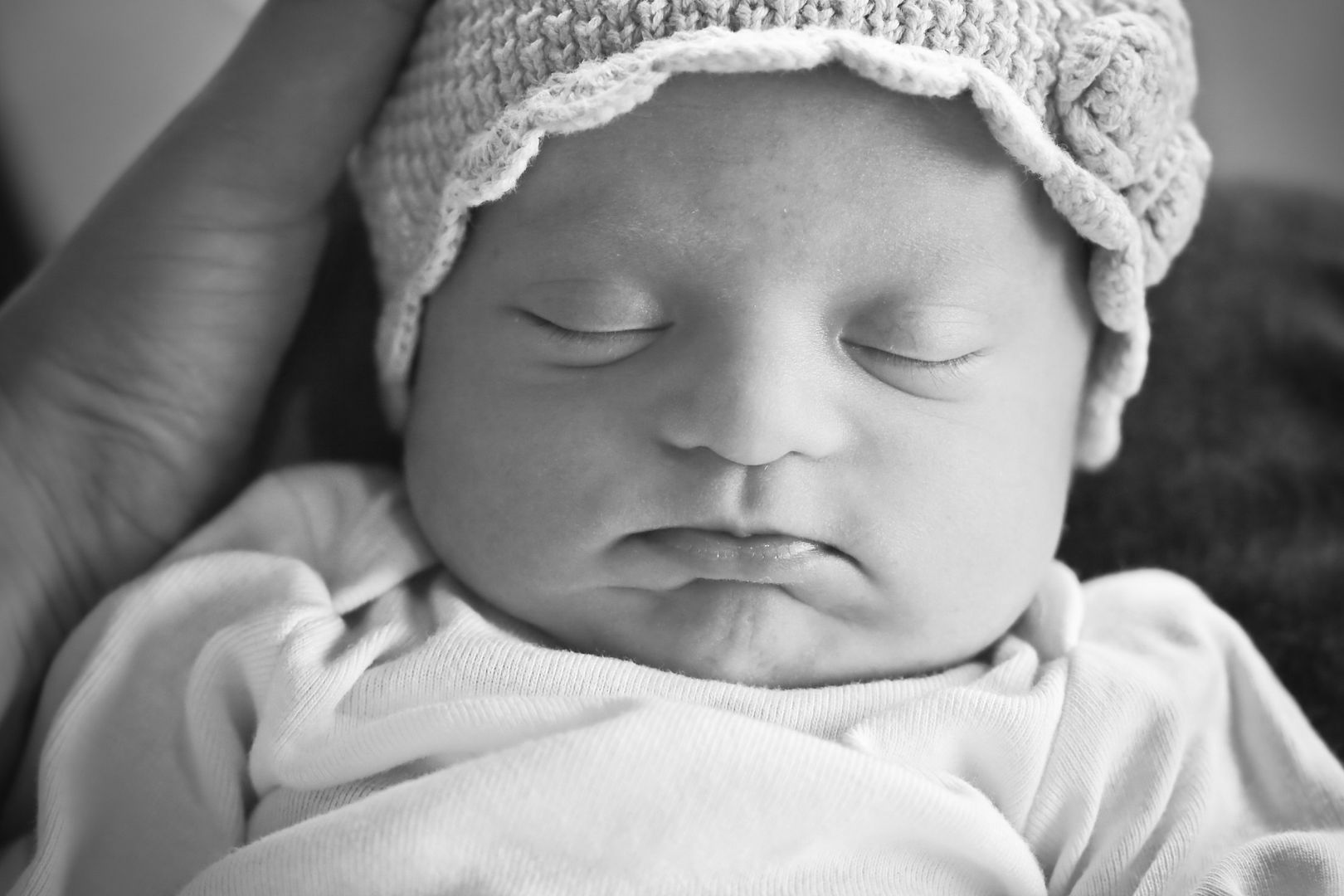 And so is every child, regardless of chromosomes…if we show them the way.
I have two girls. Two beautiful girls. How cool is that?
Our sleepover awaits.
I smell…laughter.
And I hear the distant sound of a bus…driving away, exhaust trailing behind it…lingering a bit, but promising to fade away.
Go away, bus.