Lainey says "Kimmif" for "Christmas," and I stifle laughter every time she says it. Like "Hey Mama, maybe we can color Nana Kate a picture for Kimmif" or "Hey, can we have bacon for breakfast on Kimmif?"
Well, to clarify, for Kimmif, we are exploring the art of nothing. As in every time my phone beeps, I click it off and ignore it. And, as much as this has always been my place to "feed the good wolf" and get away, the computer's not the place I want to be right now. There's Candyland and cookie dough and another Lifetime movie about a single mother who falls in love with a smoldering mountain man on Christmas Eve and lives happily ever after.
For the first time ever, we are "just us" on Christmas day. No grandmas or grandpas or other speck of extended gene pool. Just us, and we're rockin' it. (although, for the record, if any family happens to walk in our door on Christmas Eve to surprise us, I'd die a million deaths and be forever grateful…just sayin'.)
We soaked up Brett's mama and stepdad before they left for up north.
Today, we headed out to see Santa. Lainey was a little iffy on the whole seeing-him-in-person thing, and we swore she'd cave and lose it when it came to sitting on his lap. In fact, I would have bet money on the fact that she'd be in the stroller crying and hiding her face while Nella swooned and charmed him, but, alas, my big girl was cool and the little one lost it.

Thank you, Peyton, for Lainey's sparkle shirt!
And this whole Santa picture experience does nothing but entertain the grown-ups because the kids are all frozen and posed, and the interaction between Santa and child is completely awkward and a bit silent, but behind this whole scene? Why, there's Brett and I, snapping pictures and laughing our asses off because the weirdness and stillness is completely hilarious and memorable.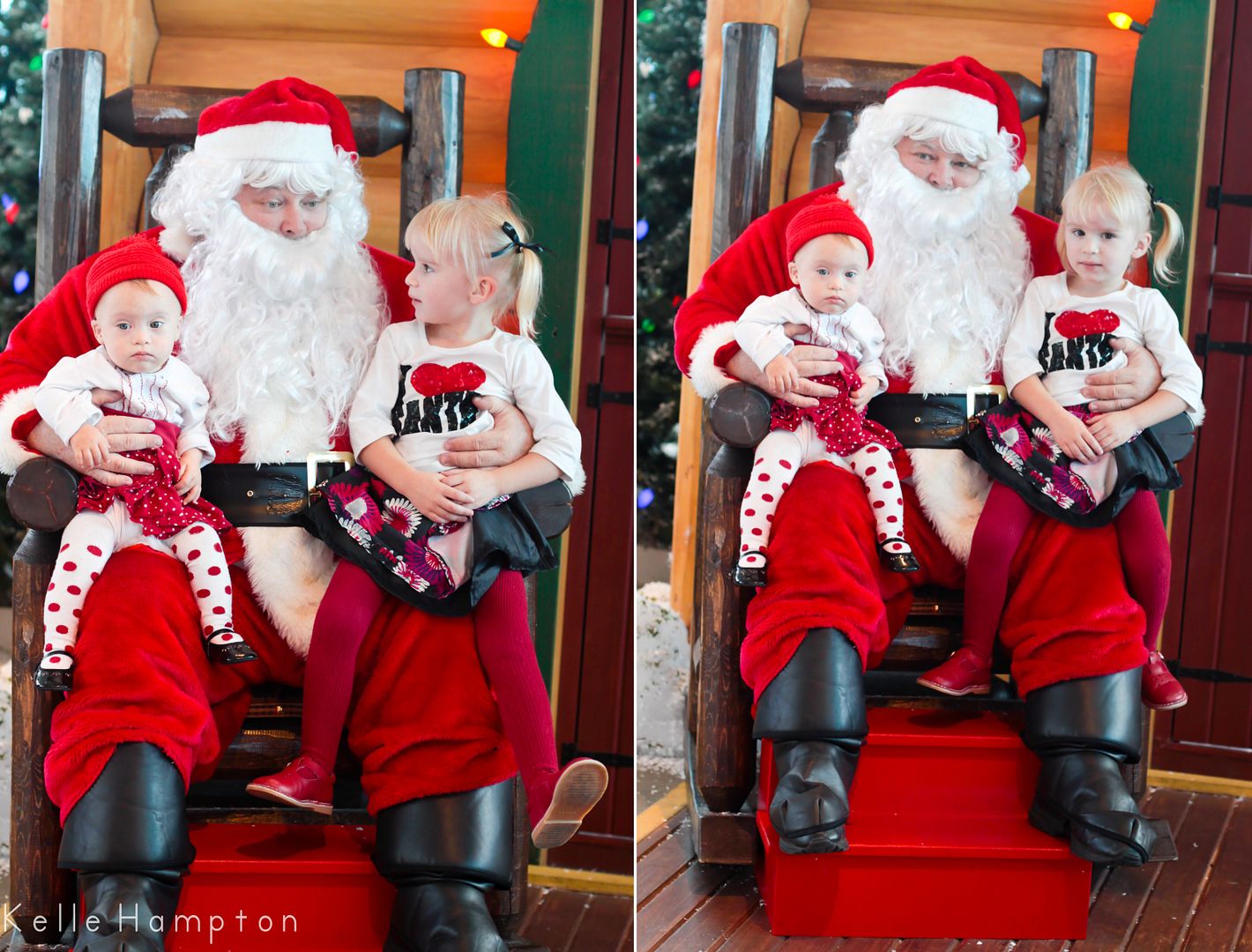 Why this is so funny, I'm not sure. But hey…we have cool pictures for the scrapbook.
There's a lot I want to say. There's a whole lot of high-on-Christmas stuff flying' around my brain these days, and I could gush disgustingly right now on just how much I love these days. But, you get it, right?
My sister says Blitzen hates carrots and that he spits them out in the driveway on Christmas Eve. She says her kids loved this little story bit. So, I told Lainey this whole thing, and she's thrilled by the story line…can't quit talking about how we'll leave carrots for Donner and Vixen, but that she knows Blitzen's just going to spit them out. That alone has my brain spinning, and it's dominoes here after. It reminds me of the power I possess. I am the matriarch of our family traditions, and Dammit, they're gonna be good.

We call this the "Love Touch." It happens several times a day. She reaches out and touches our faces, and when it happens, time stands still.

So, there.
It's family time right now.
Events are slow and purposeful, and I am happy to have good reason to breathe it all in.
Wherever you are, whoever you are with, Merry Christmas.
Or, as Lainey would say…Merry Kimmif.
Our Christmas card this year…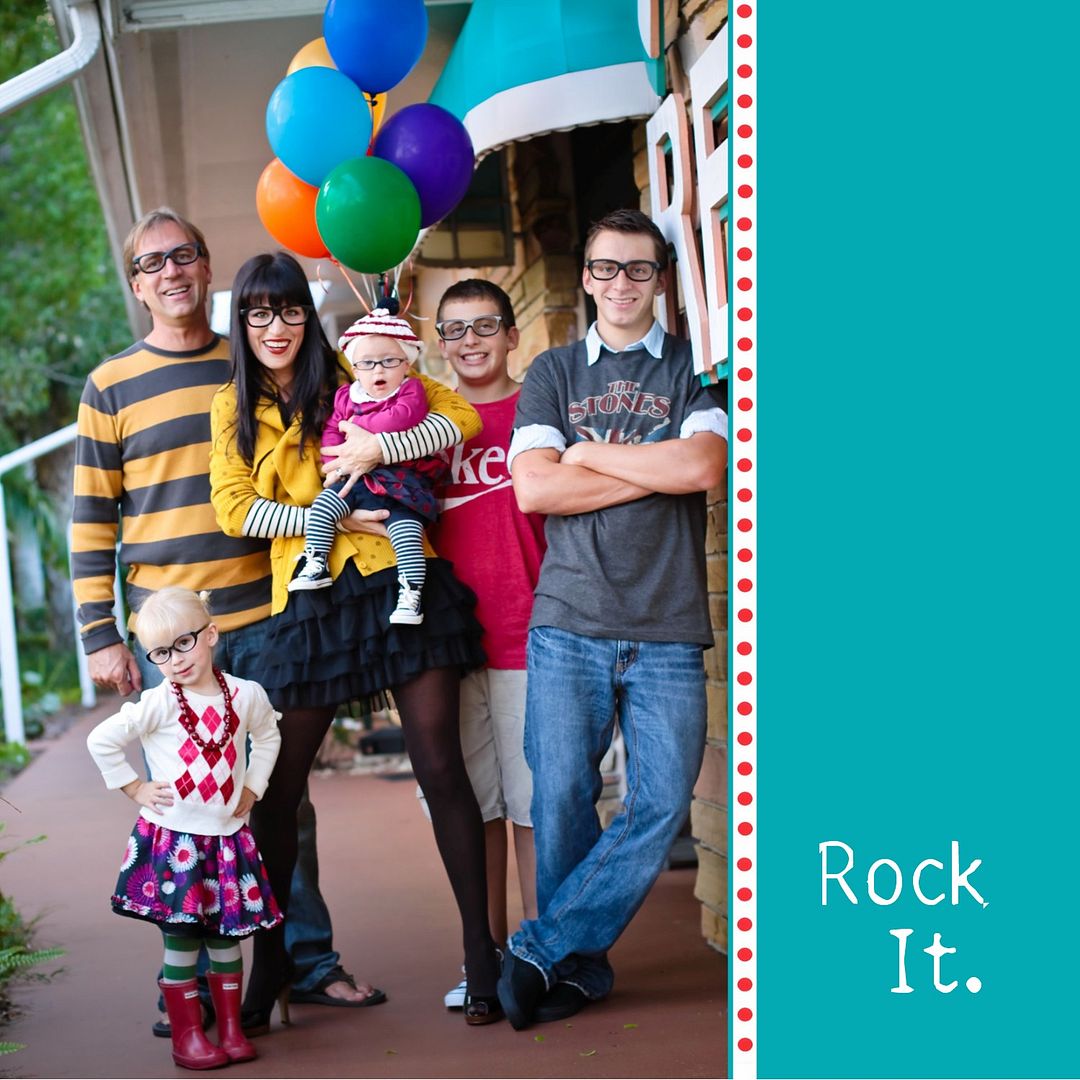 Reading between the lines, I intend this post to scream one thing: Grateful, grateful, grateful.
For this crazy, soul-stretching year.
Little details of these blessed holiday days to come.
In the meantime, make your own memorable.
Much love to every home these words land.
Merry Kimmif.