Still sailing. The family ship is docked…all of 'em. And last night, we partied.
Poppa turned 60. And we surprised him…big time. With all the kids and grandkids in town. And a big-ass bash where friends and family gathered poolside for much love. And my heart always does a skip at that moment…the one where the guest of honor walks in and everyone yells "Surprise"…and their eyes fill with tears and they run to hug as many bodies as they can.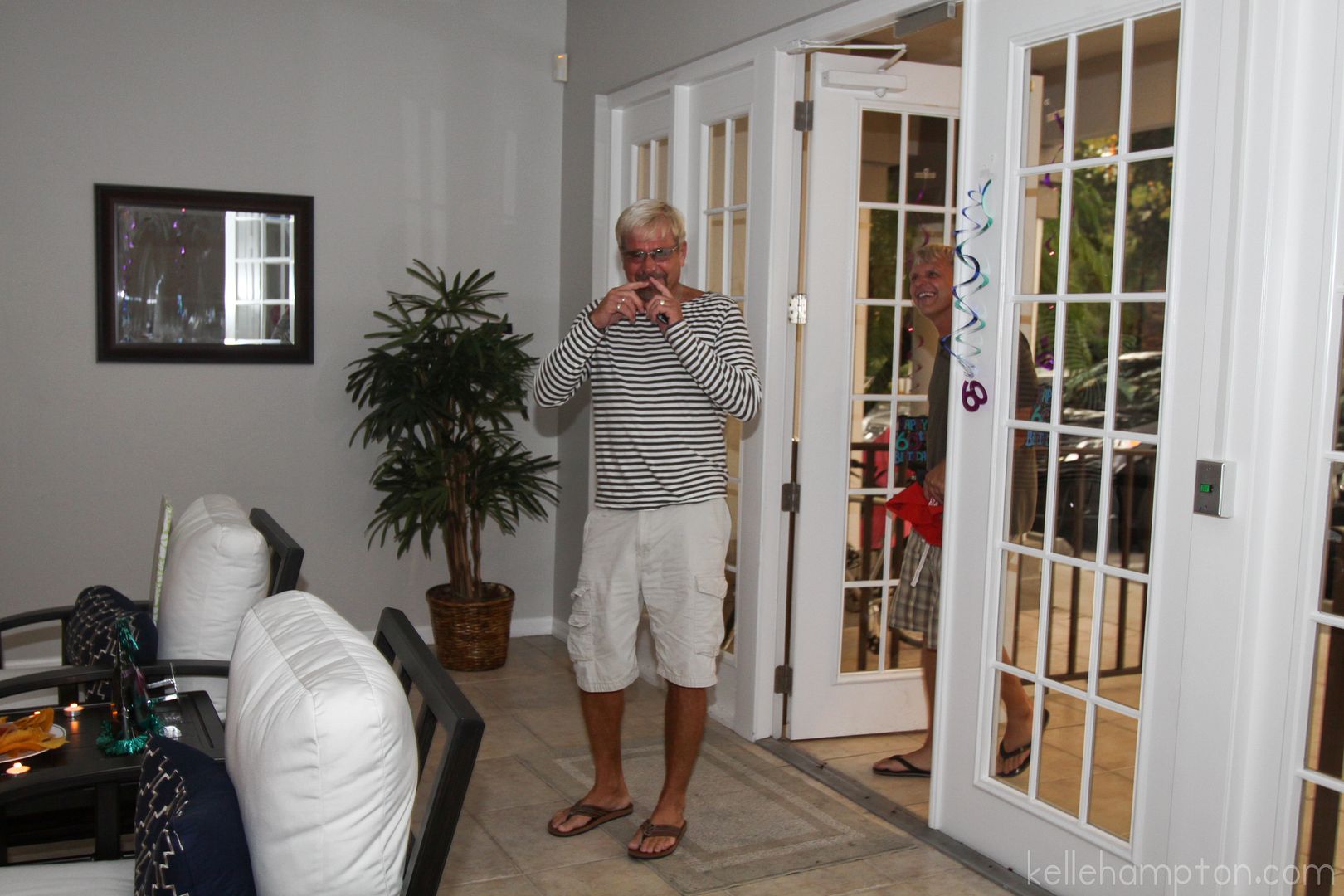 And I won't cheapen a magical night with too many words, but I will say it was one of those nights we'll remember. There was a disco ball and lights and music and laughing and people shouting out names for bust-a-move solos. And Dude, did we bring it.
And the littles were laughing and dancing and beaming 'cuz they thought they owned the place.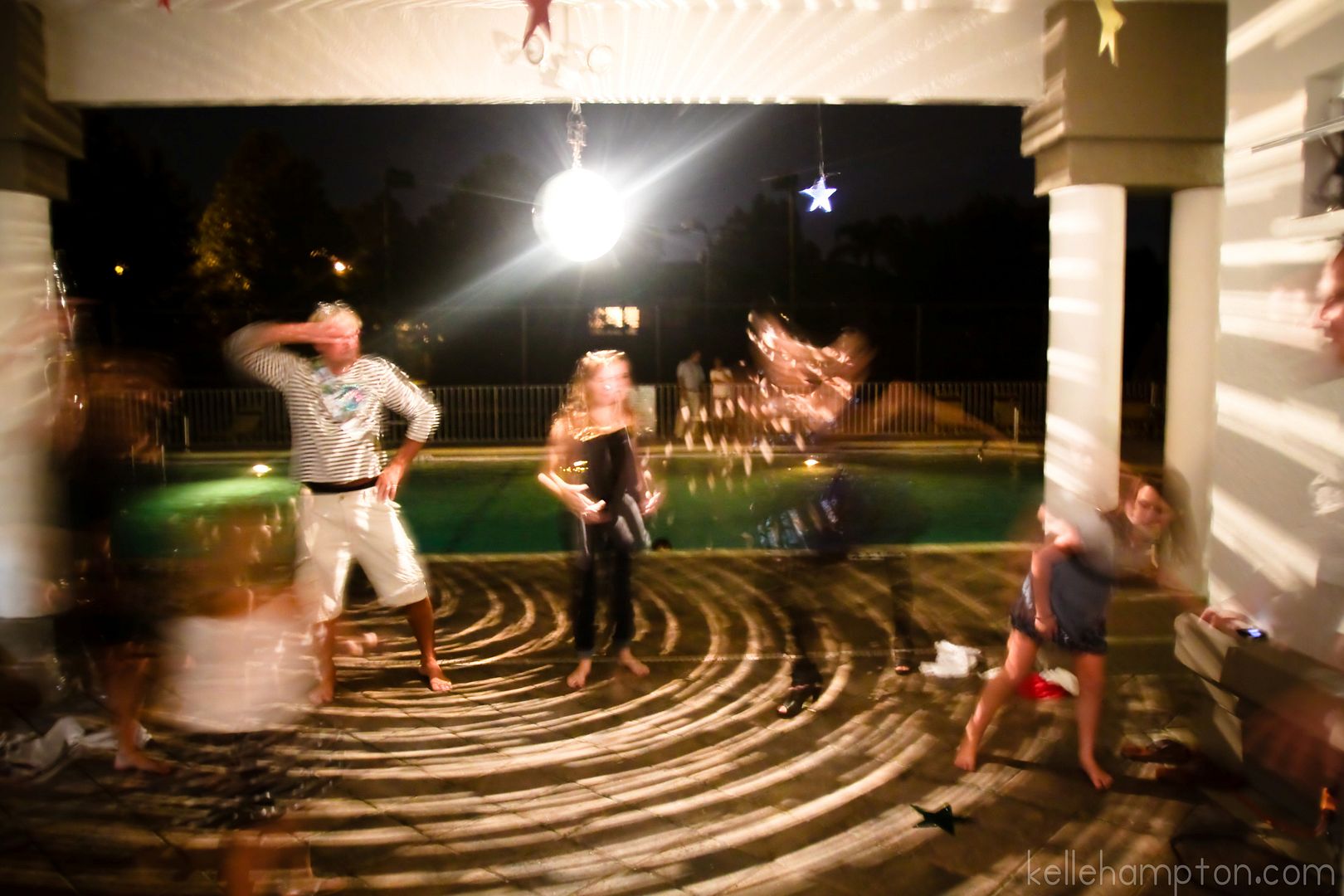 And it's always a good night when my brother brings out his best moves.
There will be many more of these parties. Because there is much life to celebrate.
And when the sky turned black, we gathered around the moonlit waters of the pool to release 60 sky lanterns into the dark void while Forever Young blasted behind us.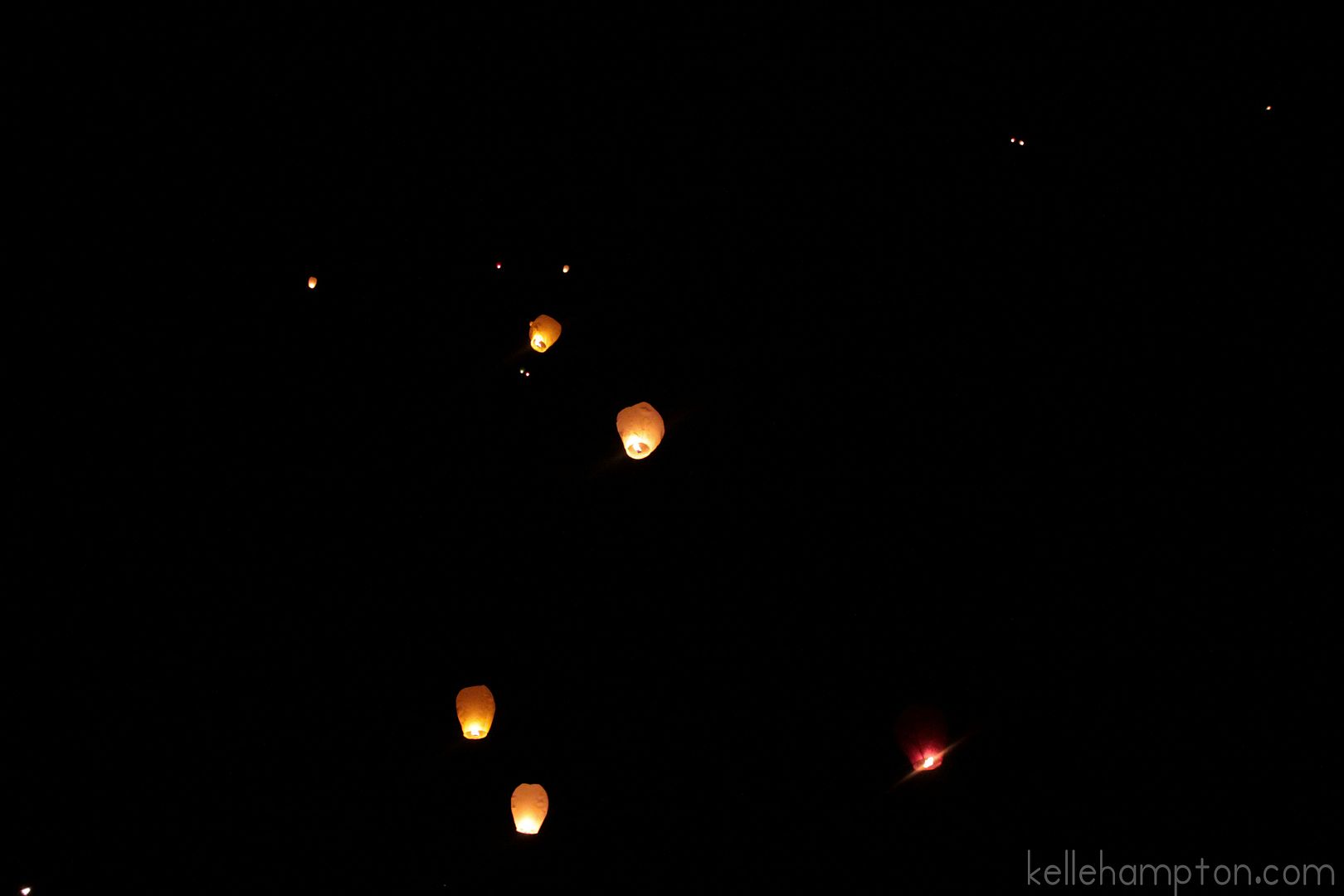 And somewhere between the last papery glow floating away, my dad bellowing "Sixty is Sexy!" into the sky and watching my babies be passed from loving arms to loving arms while throwing my hands in the air with all the bodies of our village, I felt it again. The surge of emotion from moments like these that fuels me. Moments like these? You take what you get from them and store it…because when the flow of good recedes and the ebb of adversity that comes with life comes a' knocking, you'll need it. And it will pull you through. I've been there this year, and last night celebrating my dad's life with all those I love…I felt it. Concentrated happiness.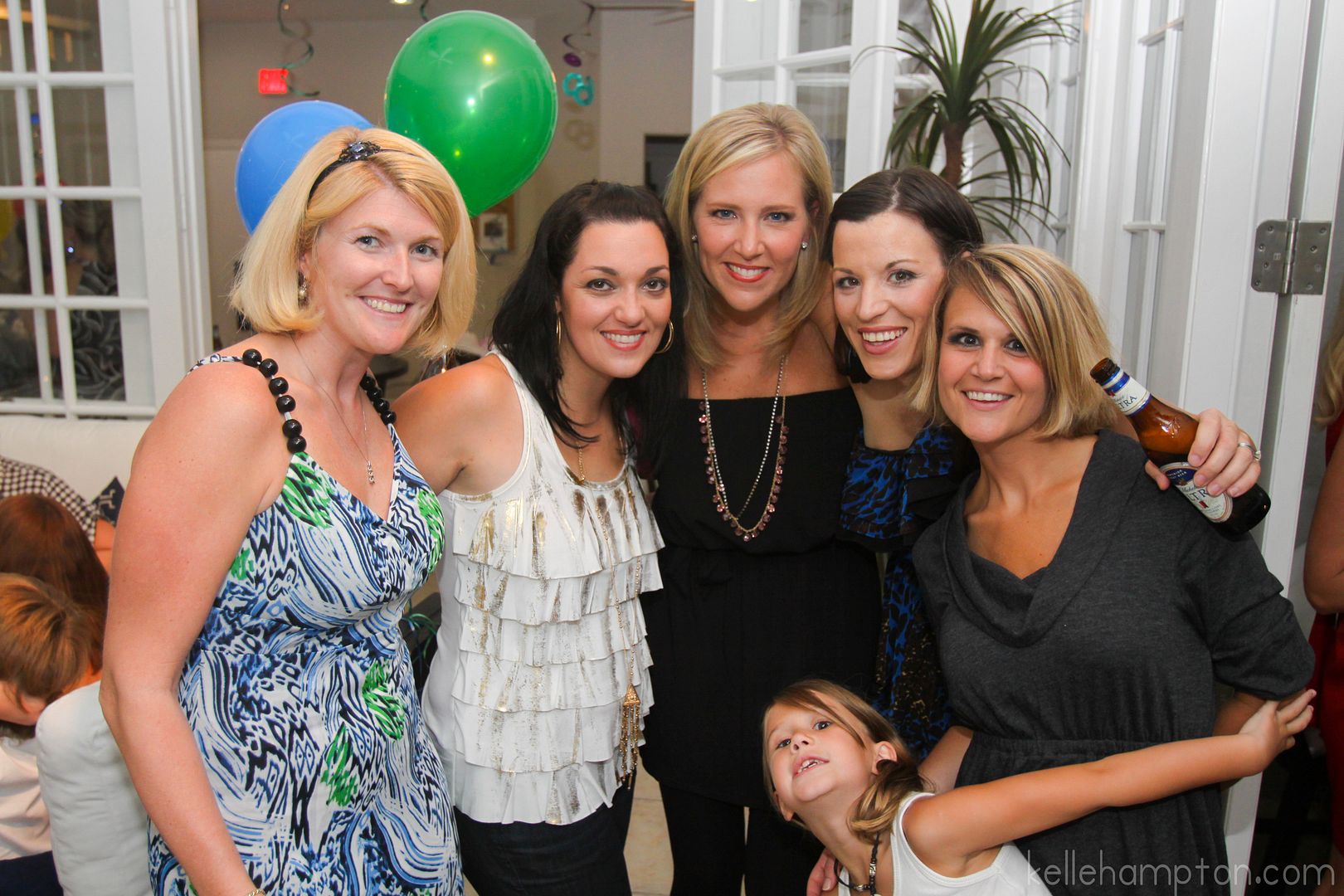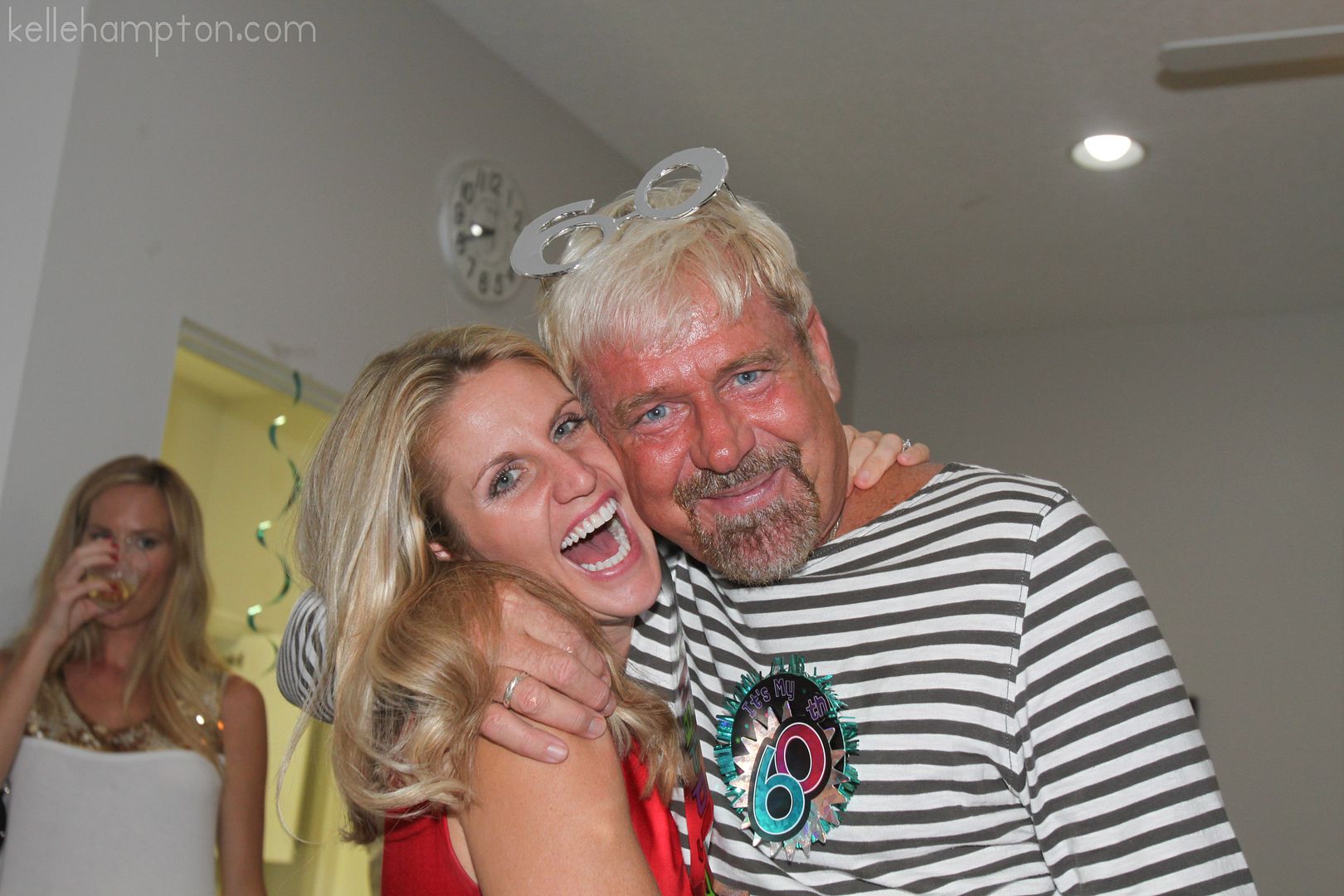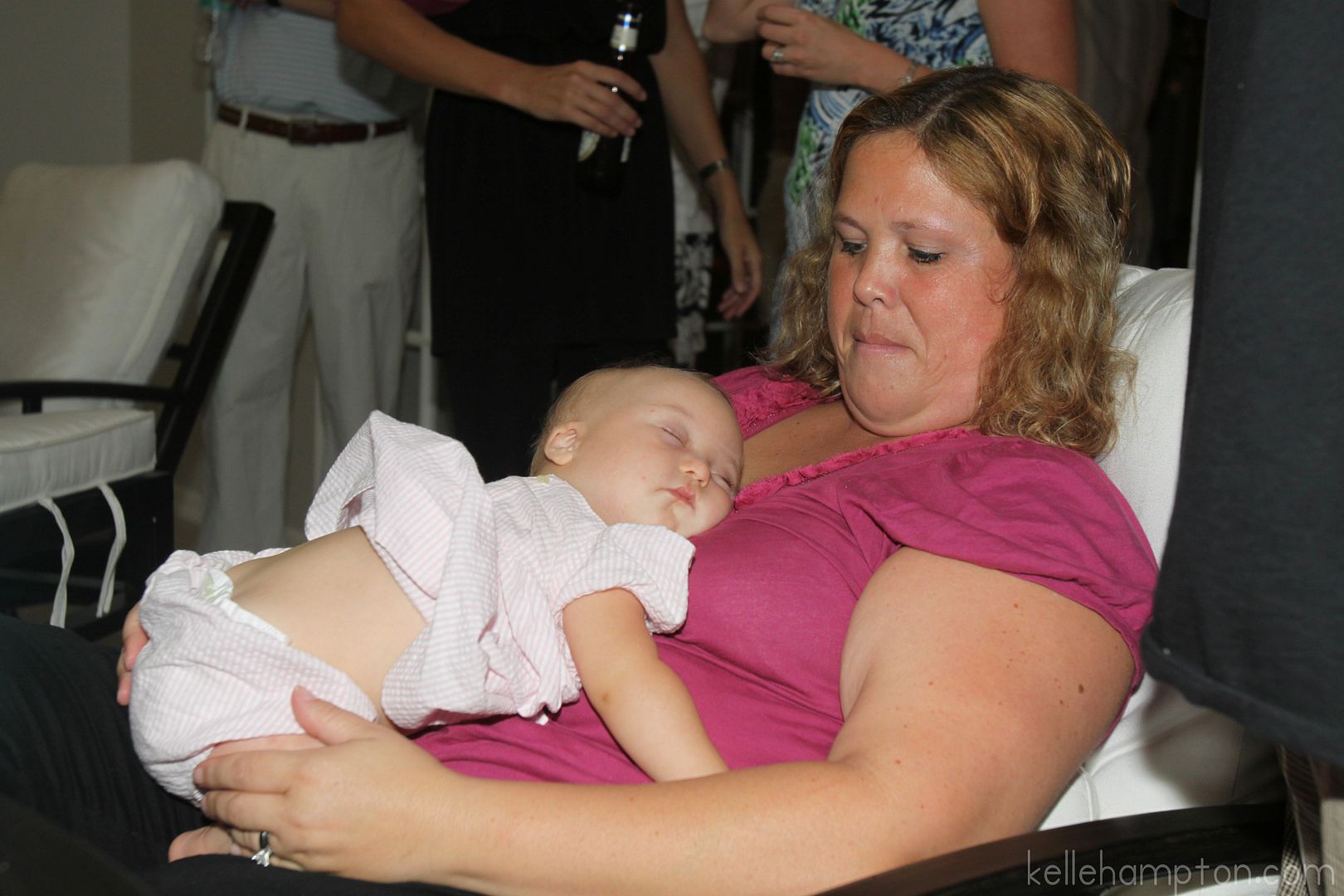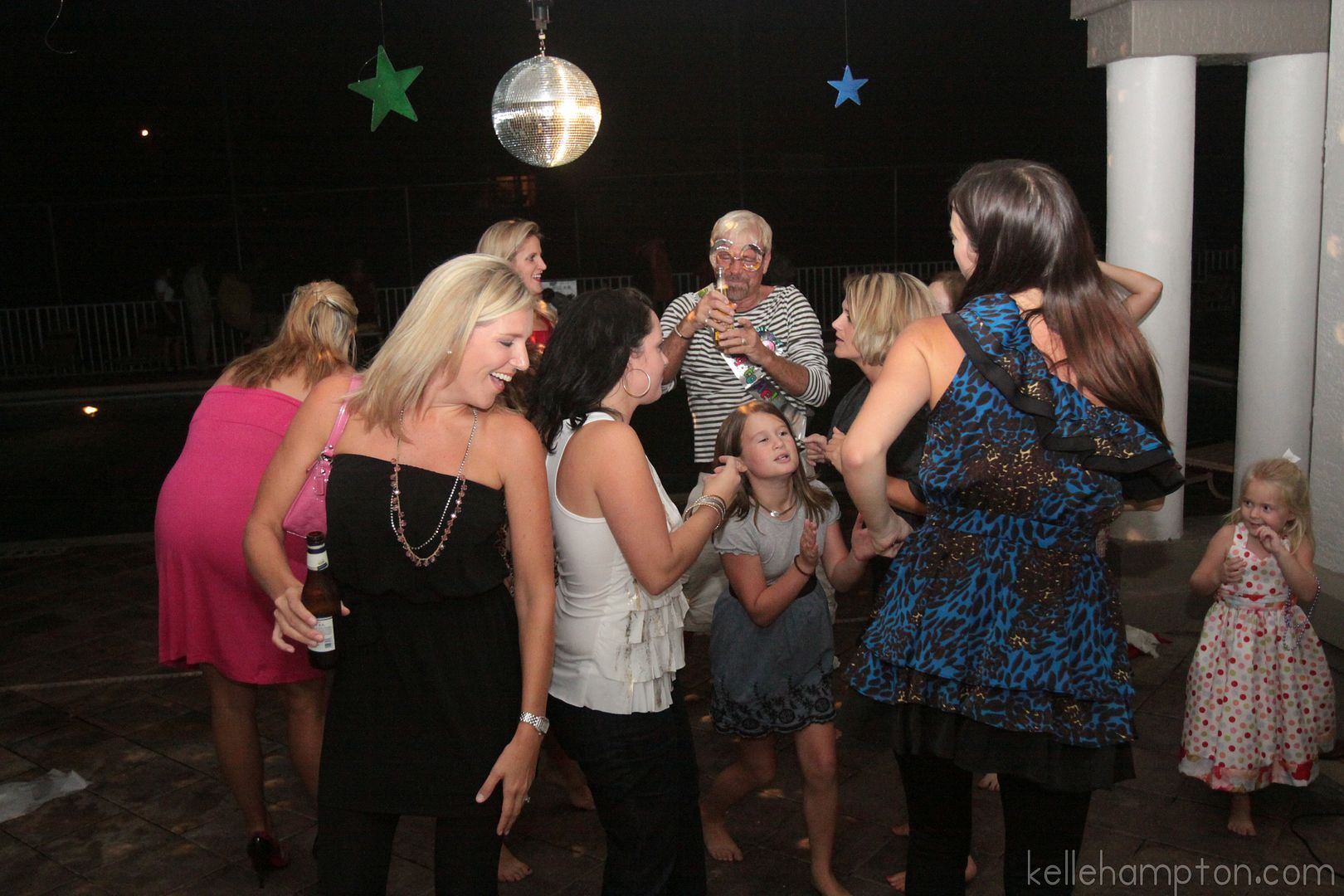 Dad, I love you. Happy Birthday. Thank you for "hearing the music" and living life big.
And Gary, thank you for everything you did…for getting my family down here and for making it such an incredible night. xoxo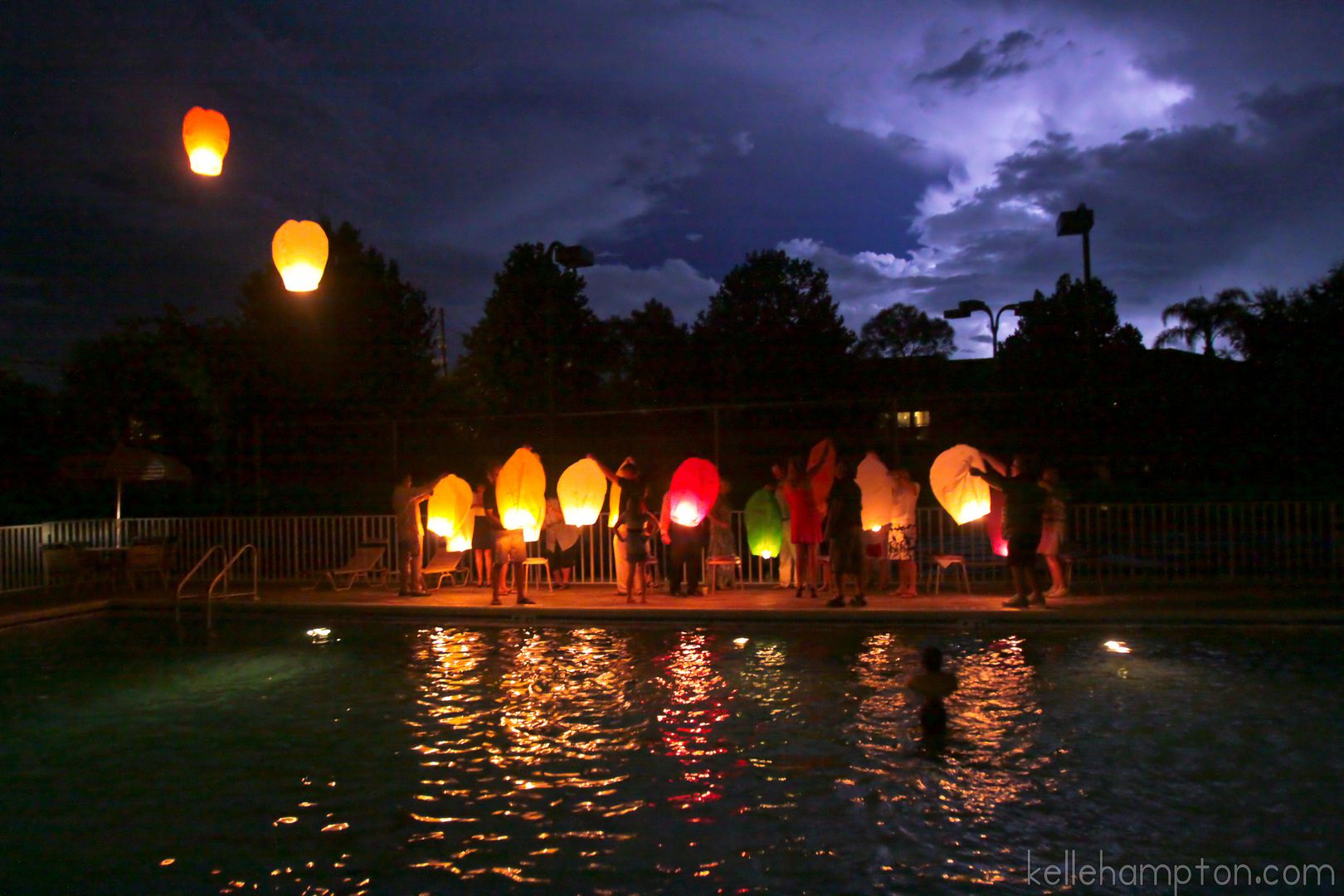 Heat Lightning Courtesy of God, thank you.
My family is here. And I'm floating. We'll all hit the sanctuary of our salty-cratered heavenly place tomorrow…together. Do you have any idea what that means? Unicorns, Baby. We'll be seeing unicorns.