Some Friday evenings feel more deserved than others, and tonight feels good. I just pulled the elastic from the tight bun I've been wearing all day, and the week's stresses fell with my hair. Soft waves, slightly damp but free. And since beer and coffee and the occasional refreshment of a Salty Dog are off the list (they all sound gross right now anyhow), I've restablished the art of the Cup of Tea. Yes, it's capitalized because it's very, very proper. Tonight it's chamomile, piping hot, in a skinny tall mug that fits perfectly in the palm of my hand.
It was a text all call this morning for a let's-blow-this-popsicle-stand. I didn't feel fantastic, but I had to get out. And so did everyone else. So five mamas, a mini van, three cars, ten kids and one stroller set out for a day.

Nella's really mad at Lainey for trying to headlock her in place for the photo



So she ran to Heidi and tattled (…and those "Positively Peaceful" windows…yeah, ya like that?)

Let me tell you what five mamas and ten kids out and about on a hot day looks like.
First, consider the location–Tin City, this electic, colorful collection of old tourist shops in tin-roofed buildings stretched along a boardwalk on the Naples Bay. There's a narrow brick walkway inside and a nice smattering of shell shops, t-shirt joints, a fantastic homemade soap store, a candy shop with barrels of taffy and swirled rainbow lolipops and a few restaurants, one of which serves the best Greek salad this side of–well, Greece. And when you add our crew, it looks like a daycare stampede. It looks a little bit like a zoo without cages. Actually, it looks fantastic.
Lunch was awesome. Like eighty-six trips up to the cash register to order then add a water, add a fork, add some napkins, add an ice cream cone. And gawkers who stared in pity at the moms who wiped up messes and bent down to pick up the broken crayons and then stood back up to separate kids and put a lid on that drink and cut the food and wipe the ketchup off the bun.
Sprawled out across the tables were coloring books and cups, wadded napkins and a billion grains of salt that maybe spilled from a knocked-down shaker or perhaps–and more likely–were intentionally scattered for entertainment.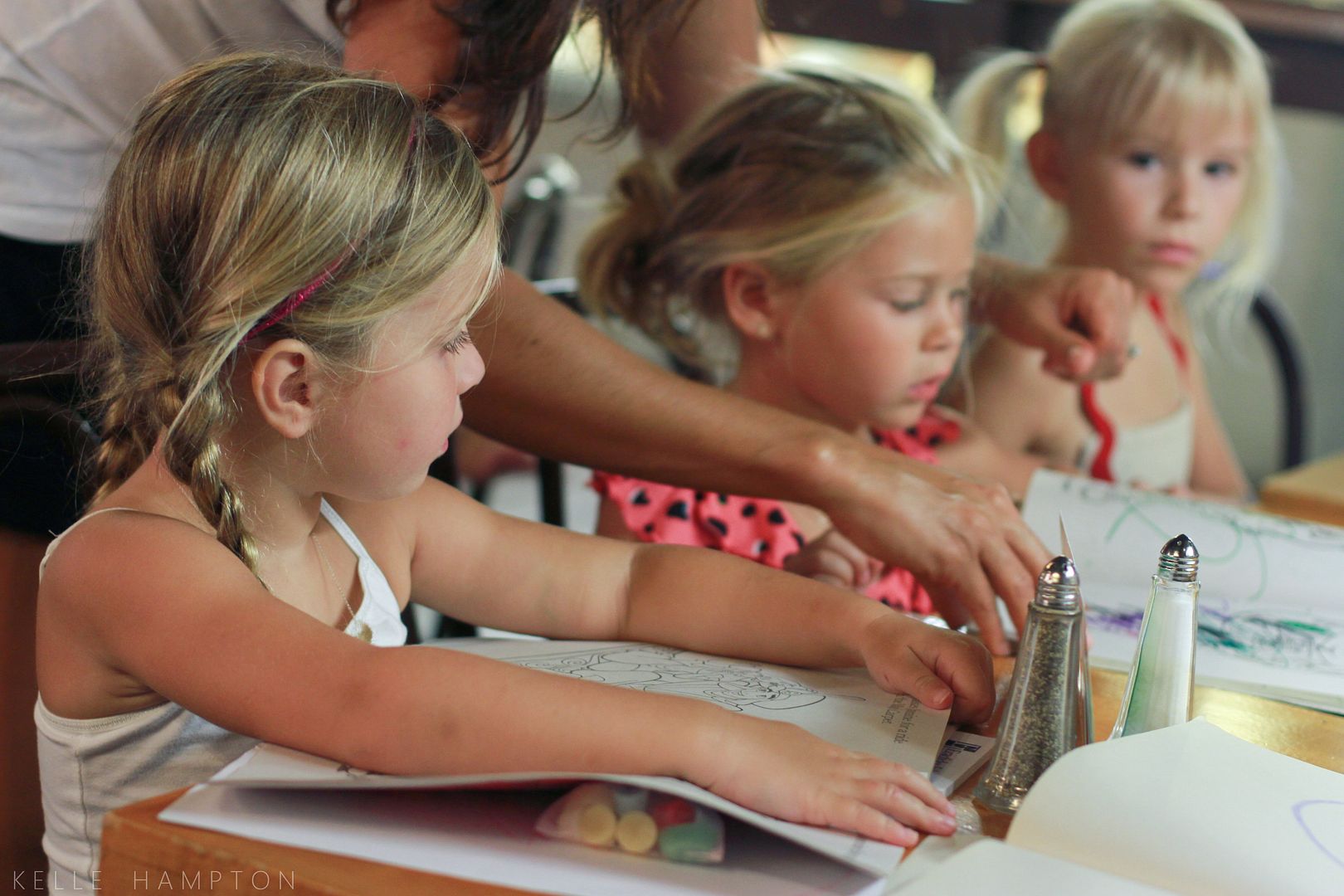 And while they ate and colored and discretely made salt snow storms, the mamas told stories and passed Ivy from one lap to another and declared these were the best Greek salads we'd ever eaten.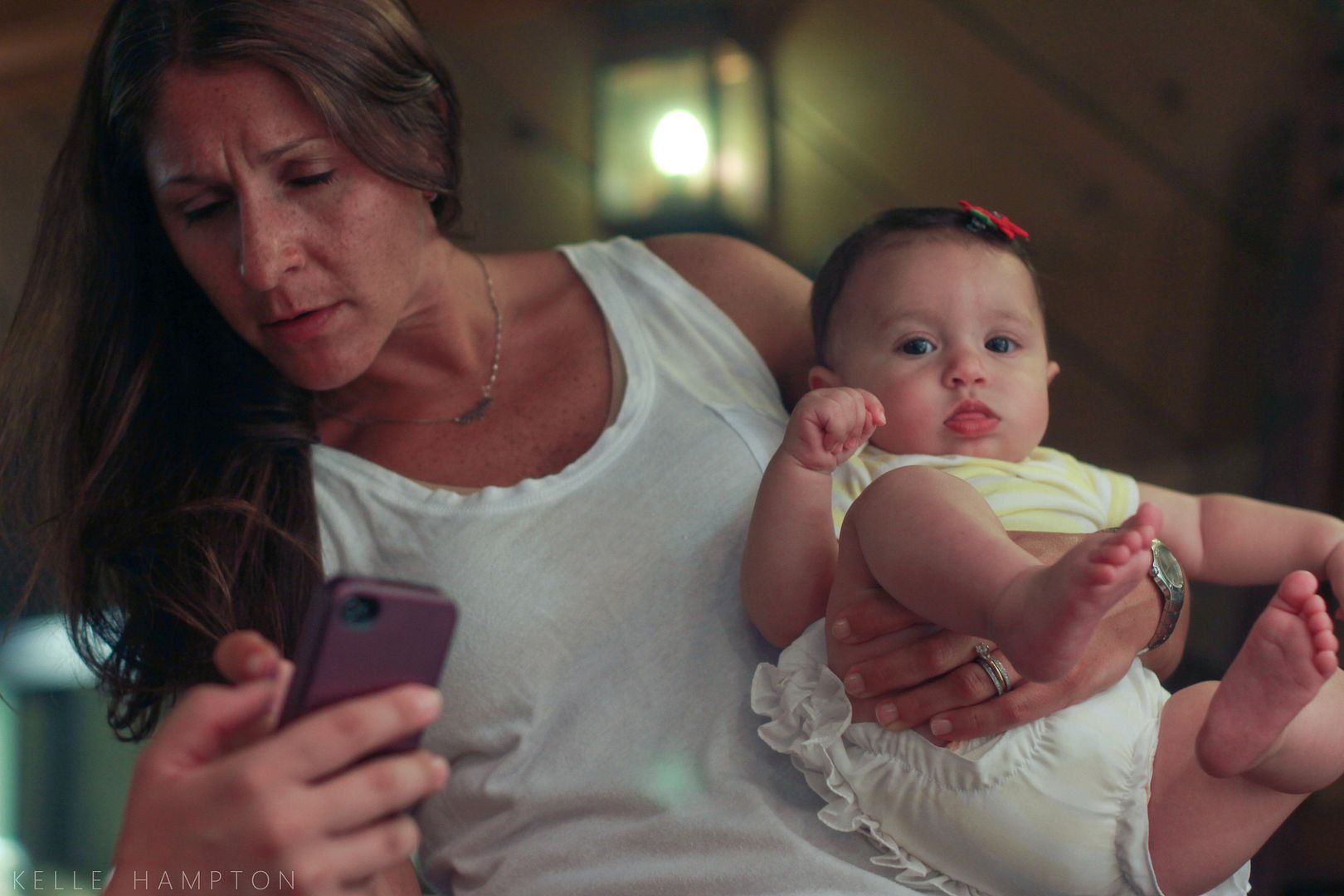 Perhaps numb from heat and a bit high on pungent feta, we made the decision to keep going. In the heat. With ice-cream wired kids. Twenty little feet scuffed their sandals and tripped on flip-flops across the wooden planks of the dock as mamas licked the salty sweat that beaded above our lips and drained our water bottles. Our kids were together and happy and, despite our discomfort, a unanimous satisfaction for those two qualities was unspoken yet present for all of us. Together. Happy.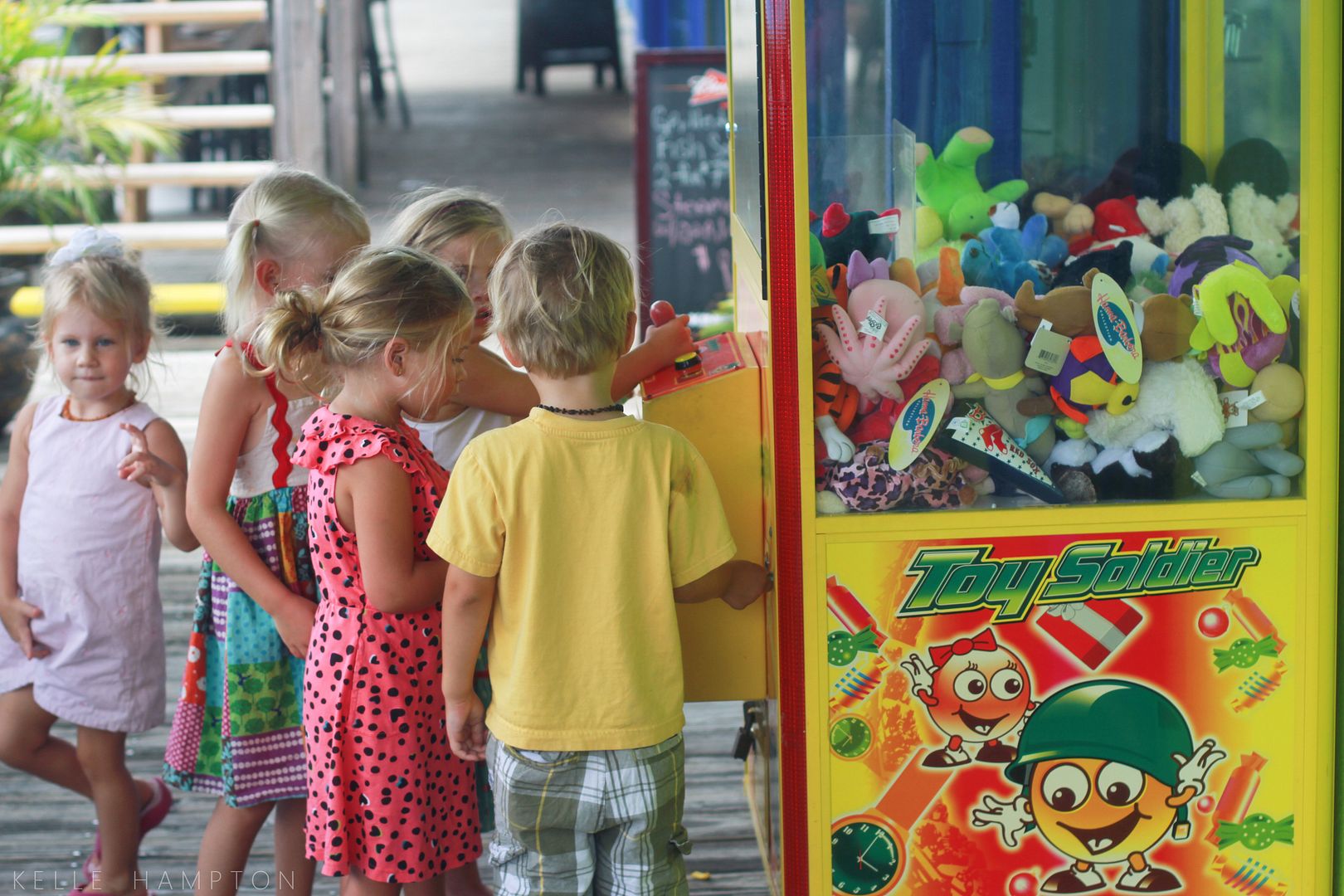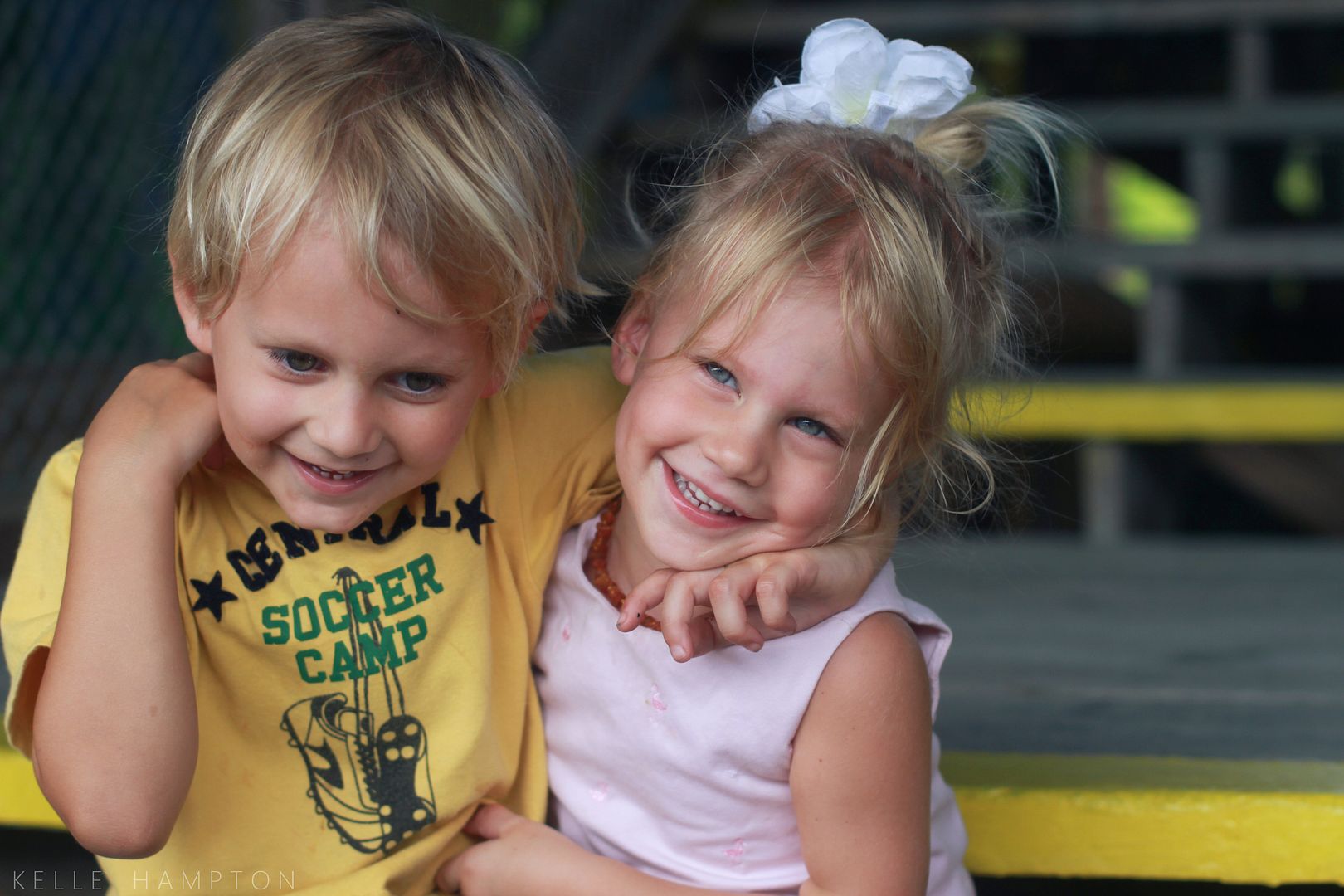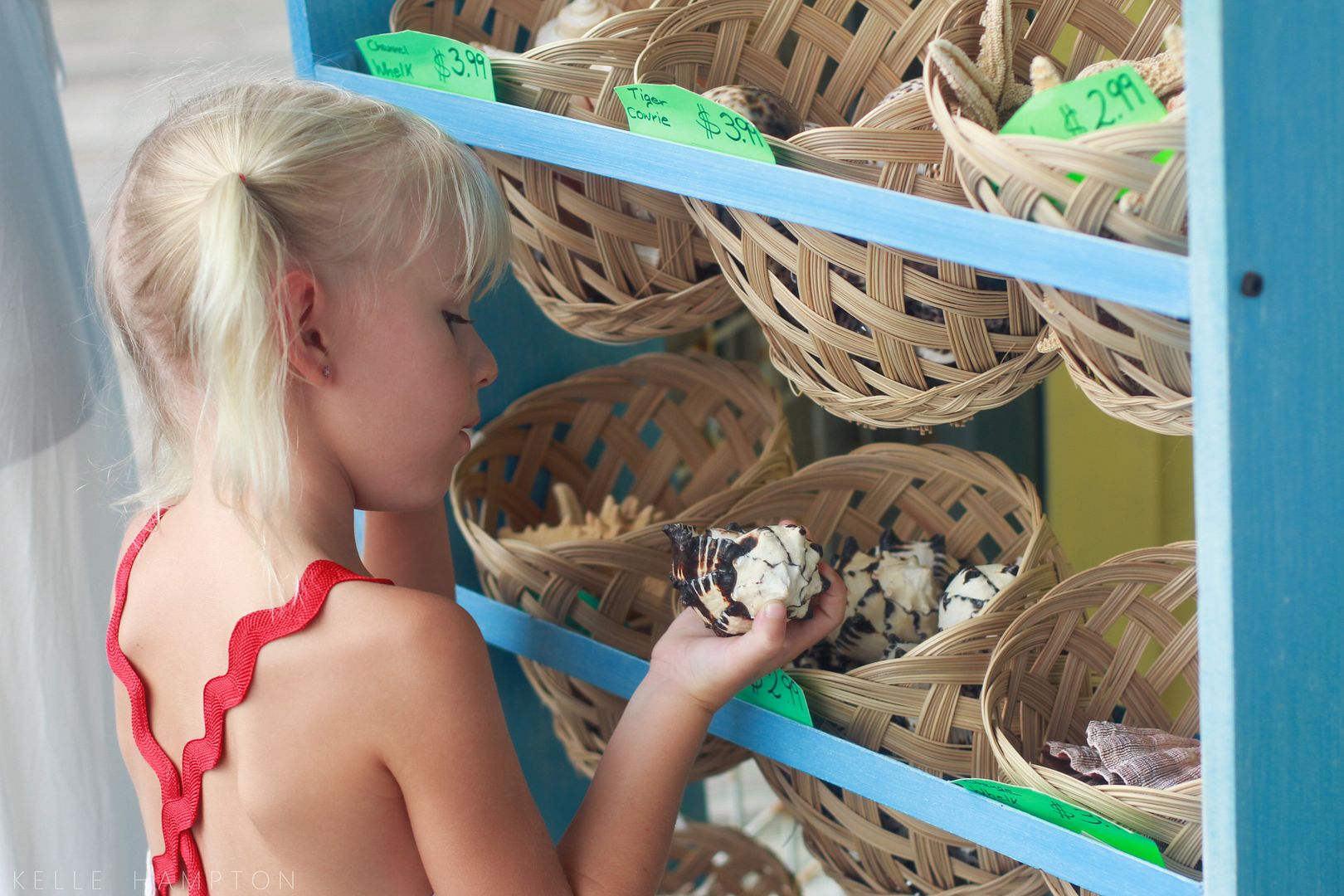 The last of the ice cream buzz was worn off at the park where the parched woodchip floor was anything but comfortable but suitable for a place to finally sit down in the heat and watch the kids.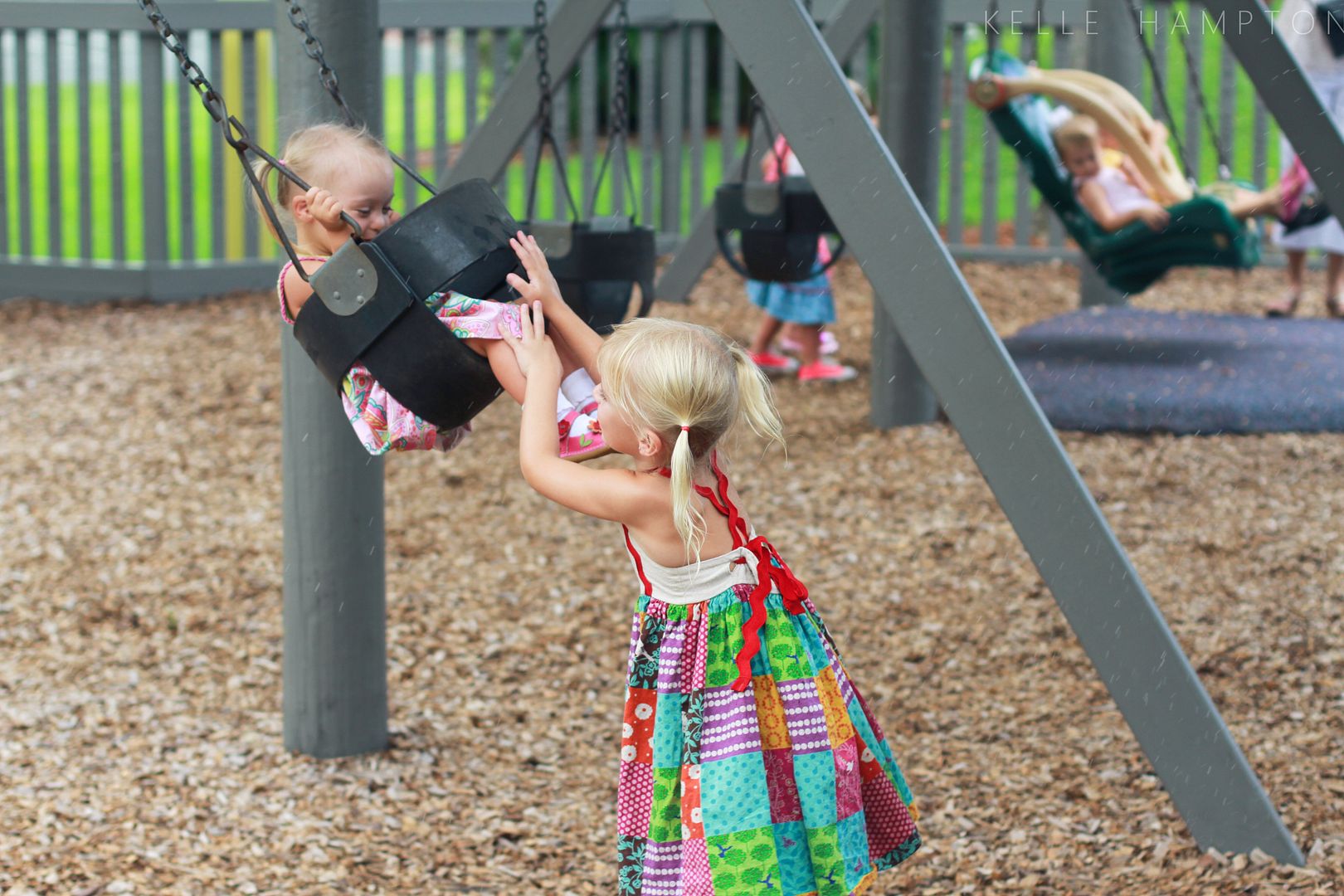 They chased each other in the spray of fountain mist, pushed each other on swings and yes, needed to be reminded of kindness and love. My friends and I talked about meltdowns and how we deal, what we're good at in parenthood and how we struggle too. We have our moments, our kids have theirs.
It's good that days aren't perfect. It's good that parenting is hard. Because it makes it even more important–this privilege of raising little human beings, of fiercely loving them, of learning more every day how to teach kindness, respect and responsibility.
Today wasn't perfect by any means (although the salad was). But knowing this window of playdates and ice cream and coloring books on restaurant tables is small and fleeting makes me love it even more.
A little salt on tables? Pshaw.

We are together. And we are happy.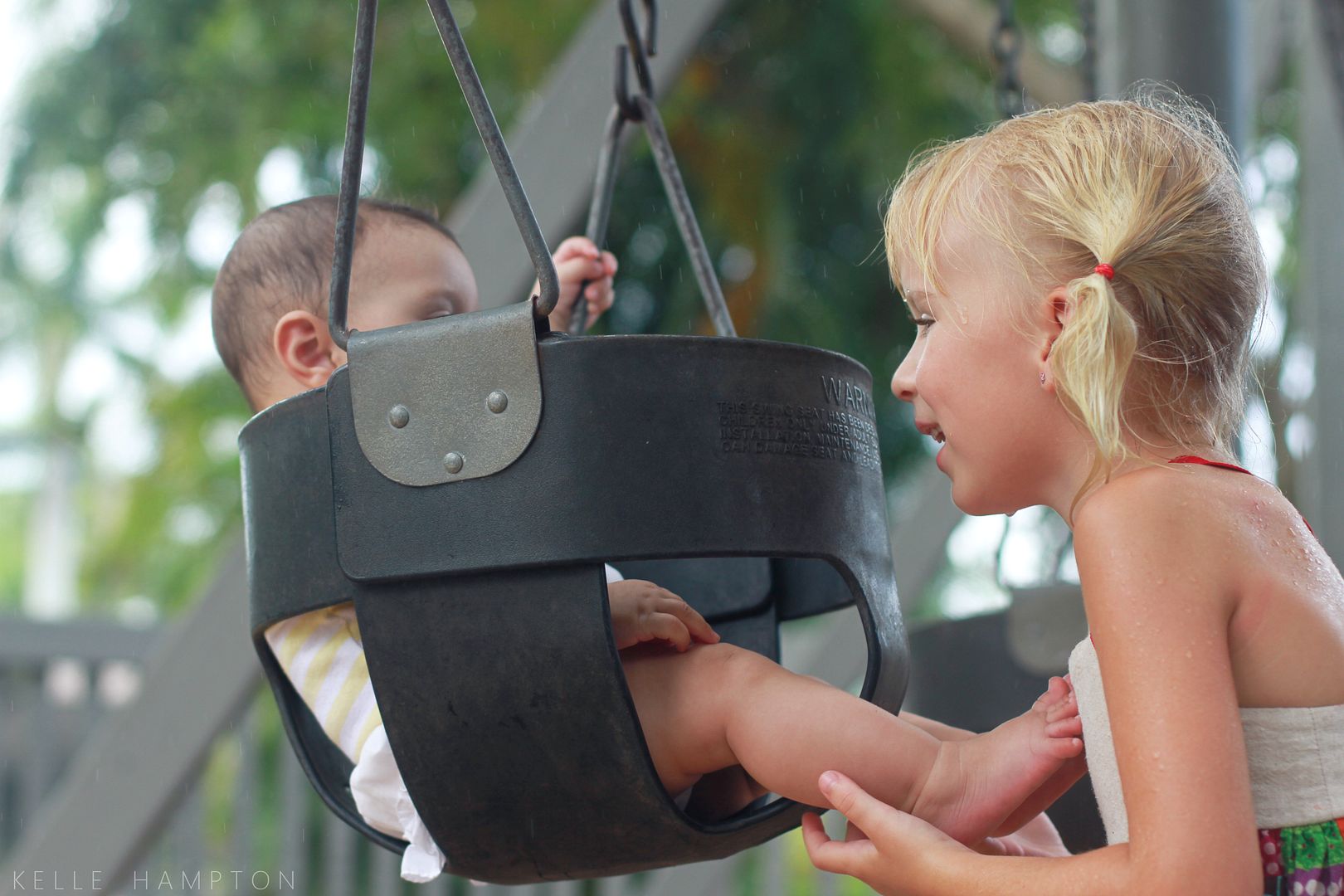 ******
Friday Photo Dump:

Friday Phone Dump photos are taken on the Instagram iPhone app (free) and dropped into a 12×12 collage using a photo editing software (Photoshop Elements works). I am @etst (enjoying the small things) on Instagram if you care to follow the feed.

And your #enjoyingthesmallthings photos. (If you use Instagram and have a photo that makes you happy, share it by using the hashtag #enjoyingthesmallthings. Yours may be chosen to be shared in a Friday post.)
*******
New sponsor, Allison MacPhail Photography, is offering a photography workshop in Montecito, California this November just for moms. If you're interested in taking better photos of your children and learning more about your camera and editing, Allison's 2-day workshop will cover all the basics.
The bonus? It all takes place at a beautiful beachfront home.
For more details or to register, visit Allison MacPhail Photography.