When all else fails, there exists the ever present need to enjoy the small and simple things.
With that said, a mindless but needful Friday post:
E N J O Y I N G . . .
Nella Messes.
Her mad roller derby crawling skills and advanced mobility and curiosity bring with it new messes which are, in their own way, delightful to find. Messes like an entire bag of wheat puffs she dumped in the play room.
The Angry Face.
She has to force it, but it's so funny, I find myself prompting her. "Show me angry," I'll say. And she works so hard to hide her smile as she furrows her brow and purses her lips. Makes me laugh, every time.
Sleepy Meals.
Eating is hard work. And this face clearly says, "I'm done."
You Gotsa Blizzard, We Gots Sunshine.
Not that I'm rubbing it in because, Lord knows, I miss the cozy feeling of Batten Down the Hatches and watching mad flakes dance and skip and join forces for a victorious whiteout. However, after a string of boot-wearing, quilt-hugging days, the emergence of warm pavement that calls for bare feet and higher temps that beg for suits and clover-hunting afternoons is happily welcomed.
And our kickball doubles as therapy. It's so funny to watch her strain her little side muscles to stay upright, and she's gettin' really good at it.
Chutes and Ladders
She's still figuring out the rules of the game and kinda cheats by going up all the ladders and avoiding all the chutes…
…but she does think it's really funny how the game pieces look like us.
Daddy Lovins.
Impromptu Getaways.
They are redeeming in that they erase the busy and craziness of multi-tasking days and have a way of reversing event-filled schedules to a seemingly blank slate. And the shorter the notice, the better. Like, "Hey Brett, can you meet us at Steak 'n Shake in twenty minutes?"
The excitement being that a family trip to Steak 'n Shake is a first. And we handled it so–like tourists–requesting extra hats, a second shot of malt powder, a slab of bacon on an already greasy burger. When in Rome, Baby.
Making Valentines.
My holiday-lovin' heart is gettin its hit with lace and scissors and teaching my girl how to properly address an envelope…with stamps and stickers, of course.
Hesitating For Just a Happy Moment Before I tell Lainey She Can't Strong-arm Her Sister.
The Return to Sacred Ground.
Room 7, the walls of which hold our story. I debated giving it its own post, but it seems fitting the cathartic journey of returning to the room where Nella was born belongs, as it does in real life, amidst the rest of the current that has propelled us forward. It's been interesting attempting to head back up there, first scheduled for the night before Nella's birthday and planned to include several girls. However, a full moon delivered a wild labor ward that night, pushing (no pun intended) off our plans until a few days later, and then later, and again, another try. But Room 7 was busy blessing other mamas with their stories until last night, on a whim, I called up and found out indeed, it was waiting for me. Empty but alive. And, suddenly, I had butterflies in my stomach, and I'm not even sure why. It's just that I feel so progressed from the devastation I felt in that place, and yet I wanted to reconnect with it in a way that would bridge the gap between there and here, then and now, before and after. I knew walking onto the sacred ground between those walls would reignite dormant emotion, and just thinking about it began its stirrings.
Fortunately, two kindred spirits came with me–one that was so very present that night and who remembers things even I don't and one who wasn't and wanted to hear the story from the place it started. So it was, Heidi and Nana Kate joined me for my journey to The Birth Place and I, in a moment of ceremonialism, scoured the house thirty seconds before we left, searching for divine tokens from that night. The plastic Sharpie-scrawled champagne cups we used to toast her birth, the same candles that flickered when we welcomed her. I tossed them in my bag and settled for a bottle of Coors Light to bring to fill the cups because we had no champagne, and off we went.
There was pain–the searing beauty of it when we stepped into that place. It was brief but concentrated. Like I could close my eyes and remember it like it was yesterday. Like I was standing in the room as a visitor at the edge of the bed watching my sad old self grimace and cry. I could feel the emotion that was so present that night.
We huddled, the three of us, for a small moment and cried. Hugged it out and patted backs. And then, it left. The pain left the building, and it became the room where we celebrated. Where flowers gathered and friends smiled and girls sat on my bed and told me she was the sweetest baby ever. I remembered the magic of that room very much like Room 10, three doors down, where three and a half years ago I heaved happy sobs when Lainey slipped into our lives. And so we popped the cork–or, in our case, twisted the cap–poured some golden bubbly and toasted to the love that began in that room…in the same cups that toasted that same love just a year ago.
We told Nana Kate all about that night, remembering things we almost forgot and marveling at how small the room seems now. "I swear the room was twice this size," Heidi said. Because what happened in that room seems too big to fit in that space.
We sat on the bed and told stories last night in Room 7 for forty minutes. And we laughed…a lot. Heidi reenacted my guttural labor sounds and ran back and forth to the door, interpreting the funnier events of that night that deserve their part too. And it was all so very good and healing.
And I left, feeling lighter, renewed and restored by the full-circle revelation that pain not only brings healing, but redemption. I couldn't help but remember the lyrics my sister wrote on her post announcing Nella's birth.
Redemption comes in strange places, small spaces
Calling out the best of who we are
And I want to add to the beauty
To tell a better story
I want to shine with the light
That's burning up inside
This is grace, an invitation to be beautiful ~Sara Groves

And because meaningful ceremonies like returning to birth rooms occur amid the less meaningful ebb and flow of life everyday–and that's where they belong–I will sandwich the celebration of our defining moment between the rest of this post.
Enjoying the Small Things, Continued:

Her Love-Me Eyes, One Year Later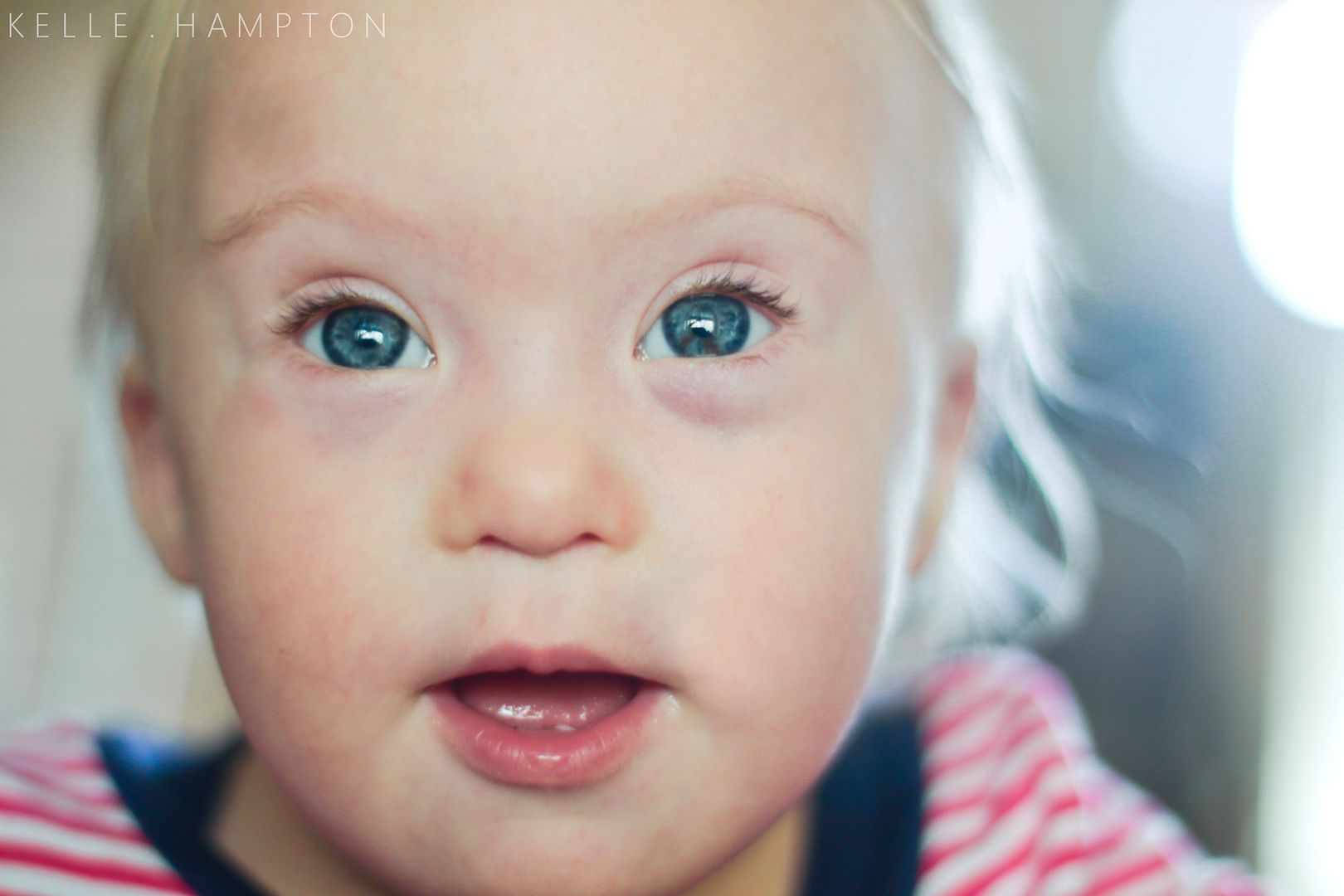 New Home Stuff.
…makes me happy and provides nice incentive to clean my house.
New Sponsor, Timeless Settings Boutique, features a lovely range of unique home goods.
Loving my new chicken wire planter from them that holds my rosemary plant.
And our beautiful antique-looking tea caddy–tea being my favorite thing to serve to anyone who stops by because strangely, it makes me feel hospitable when the state of our house might suggest differently. Just waiting for someone to step into our wheat-puffed scattered living room so I can serve them a spot of tea, letting them select from this nice little box. Brushing up my British accent to go with it.
A $50 gift certificate to Timeless Settings will be given to a random commenter on this post.
And the Elizabeth St. gift certificate winner is Commenter #207, Kelly Cach (Hi, Kelly!): Oh, so sorry! This hurts my heart to the core…my Gabe is 9 and my Eli is 7. Will be holding them even tighter today. Prayers for your friend and blessings to you today, Kelly
Kelly, you know where to send your info! xoxo
And a big sigh to follow a big post.
Many happy moments to you this weekend.
A Nella goodbye wave to you and you and you.