My favorite phrase of the week…
I can rally.
As in, I walk upstairs at 7 a.m. all bed-headed and jammied with two wild girls ready to start their day. And my eyes hurt just to keep them open because it was only three hours earlier Nici and I decided to call it a night after passionately huddling over wine and candles and the kitchen table to talk about the things we want to do and the people we have met and all these crazy stories that make us cry and laugh and say, "yes, yes" and "oh, that reminds me…" There is coffee hissing on the stove and two more girls waking up, and here's Nici lying on the couch—a hot mess of exhaustion and regret. She tells me all serious-like that she's learned peeling open just one eye on mornings like this actually saves a lot of energy that would otherwise be wasted on keeping both eyes open and then she demonstrates with this crazy pirate-like fluttering blink. And just when I think it's pretty much safe to pull the plug on any expectations of this poor mama doing anything, I look over and sympathetically offer a "Dude, you gonna be okay?" And, like magic, she smiles and slowly comes alive. "Oh, don't you worry…I can rally." Girlfriend delivers on a promise. Time and time again.
We rallied for five days, Baby.
Sipping. Stirring. Laughing. Hiking. Lounging. Lingering. Listening. Watching. Loving. Being.
We sadly left Missoula this morning as we initiated our one-day, four-state skip which, we've discovered, is not for the faint of heart. Over the course of nine hours, three diaper changes, two greasy airport meals, three take-offs, a stroller that's been beat to heck and more pitied glances and "Oh-Gawd-you're-brave"'s than I can count on one hand, we have managed to make it home. Missoula, Salt Lake City, Atlanta, Fort Lauderdale. And then lots of Brett hugs and an hour-and-a-half jaunt across Alligator Alley to my welcoming bed. And, just to prove I have more glasses in my stash than my favorite rose-colored ones, I'll admit: traveling with kids and layovers and hair that didn't get all the conditioner washed out of it this morning sucks. But we did it. Our stroller smells like ketchup and is missing the cup holder and there's a good chance I'll procrastinate on unpacking the heap of a mess in our suitcases for a good couple weeks, but we are home. I feel like I summited Kilimanjaro after single-mommin' it across the country with all the crap I was hauling. But hey…I can rally.
Needless to say, I would do it again in a New York minute. Or a Missoula minute which, I'm pretty sure, is nothing like a New York one.
For starters, it's slightly more laid back.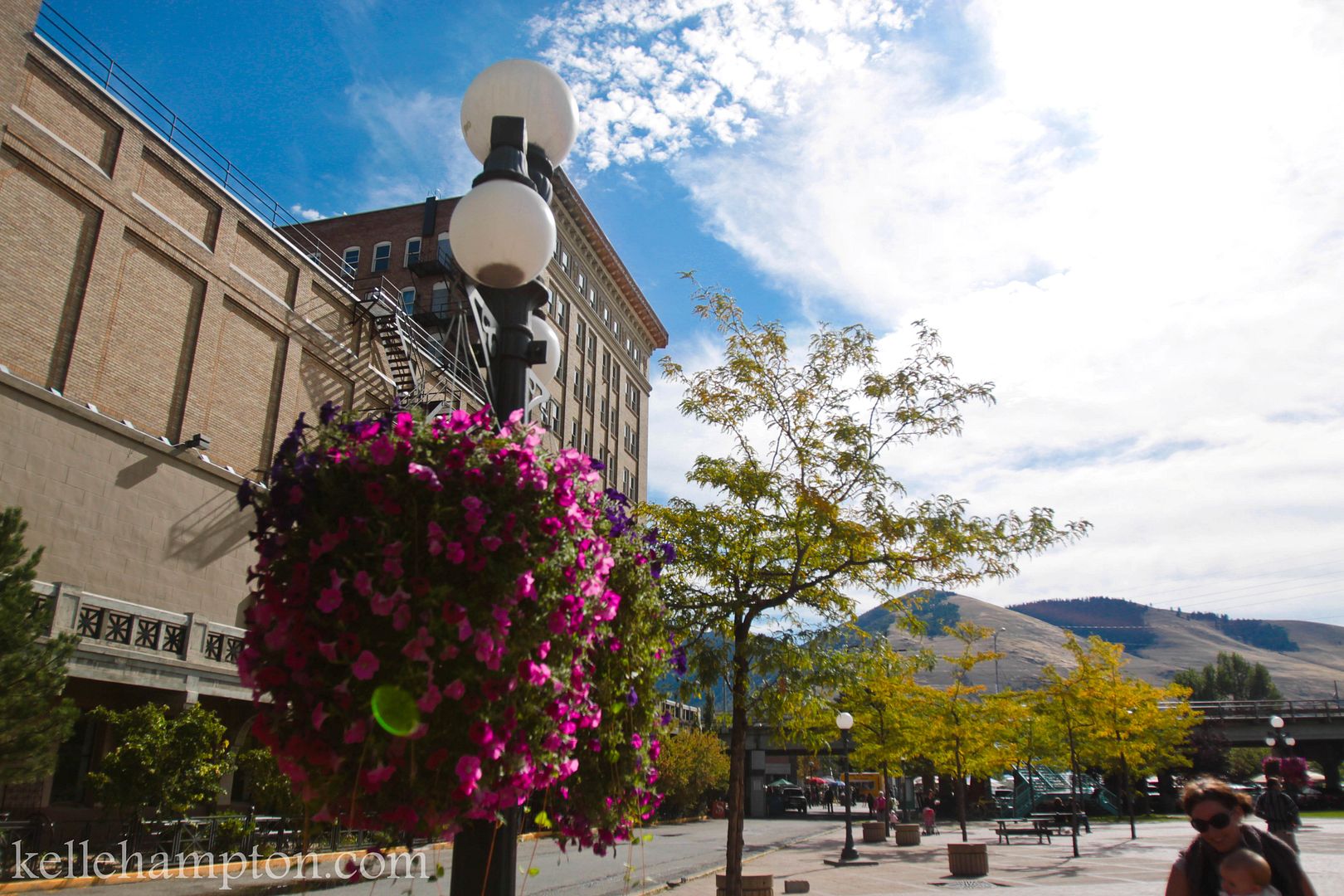 Talk about rallying, this girl showed me the beauty of both her town and her home in five days and never once made it feel like we were hurried to get out the door. A strategic blend of lounging at home and scouring Missoula pleasures all in one.
We prolonged pajamas and coffee-sipping every morning and even enjoyed a nap one day and yet we hit the museum and the ice cream shop and the Saturday morning market.
We lazed and dawdled in the backyard chasing chickens and pushing babies in the swing and yet we had time to ride horses–both real and pretend–and end an evening at a vineyard cuddled at the base of the mountains where we stayed 'til dark sipping and settling some very bad toddler fights over a hot pink hoola hoop.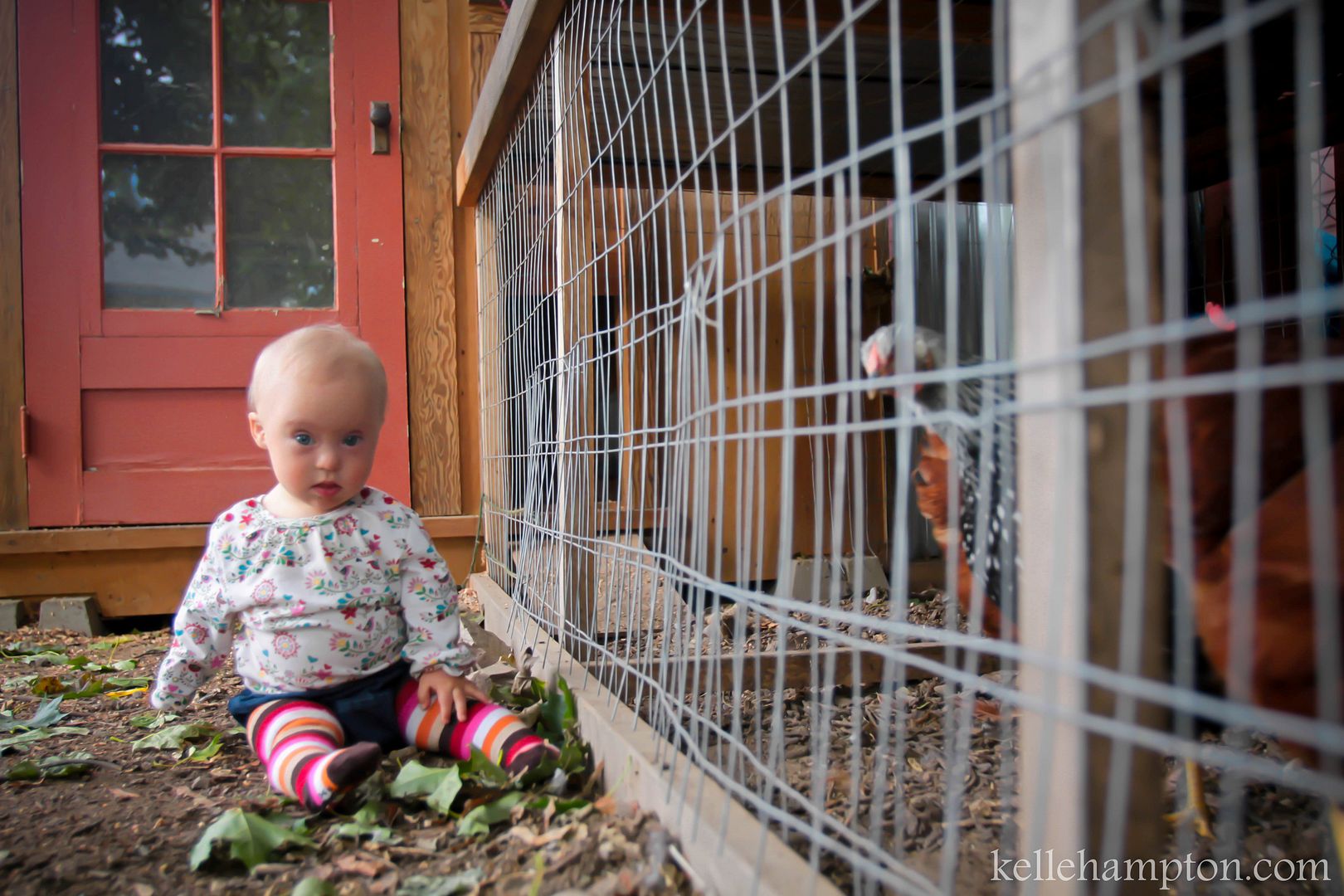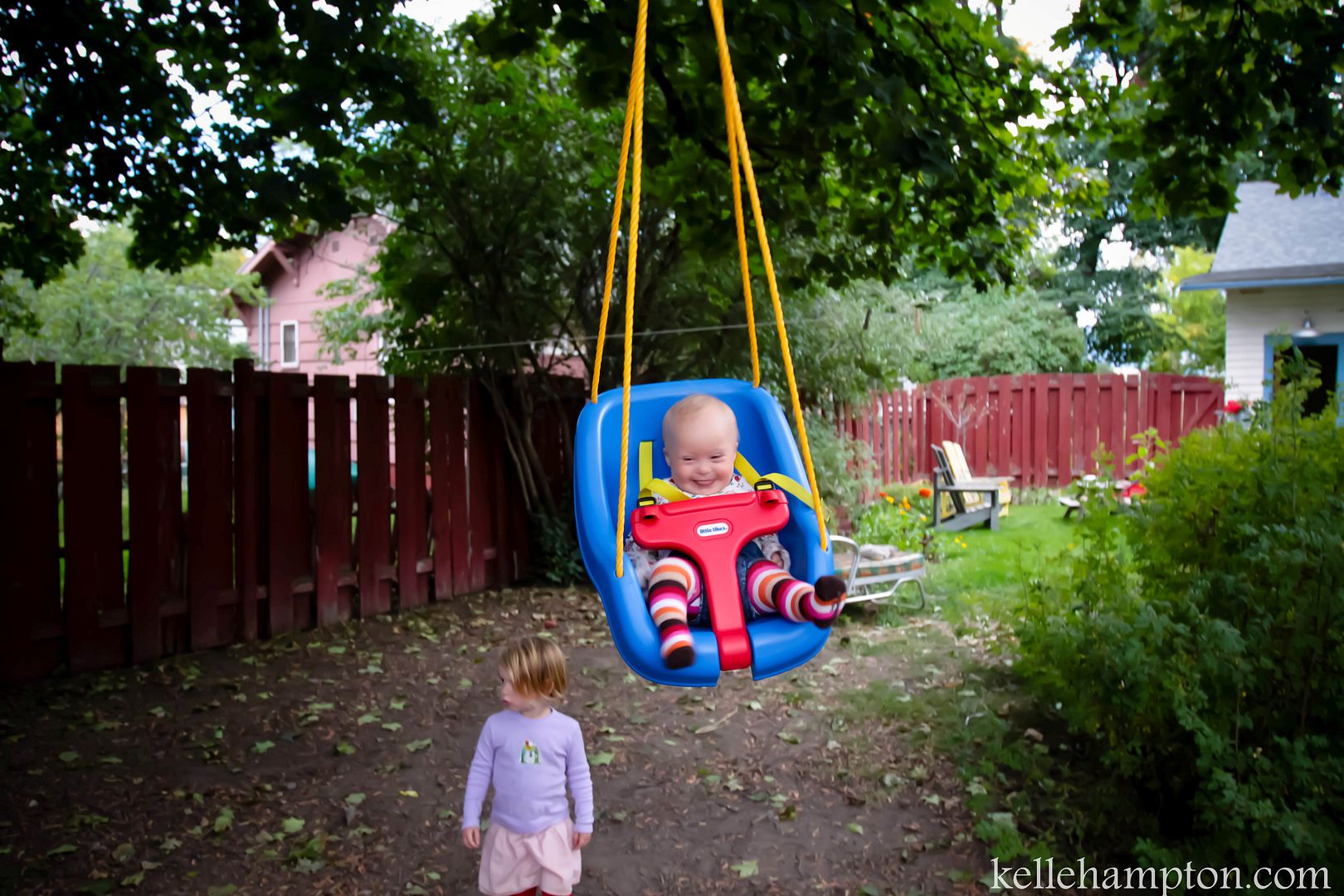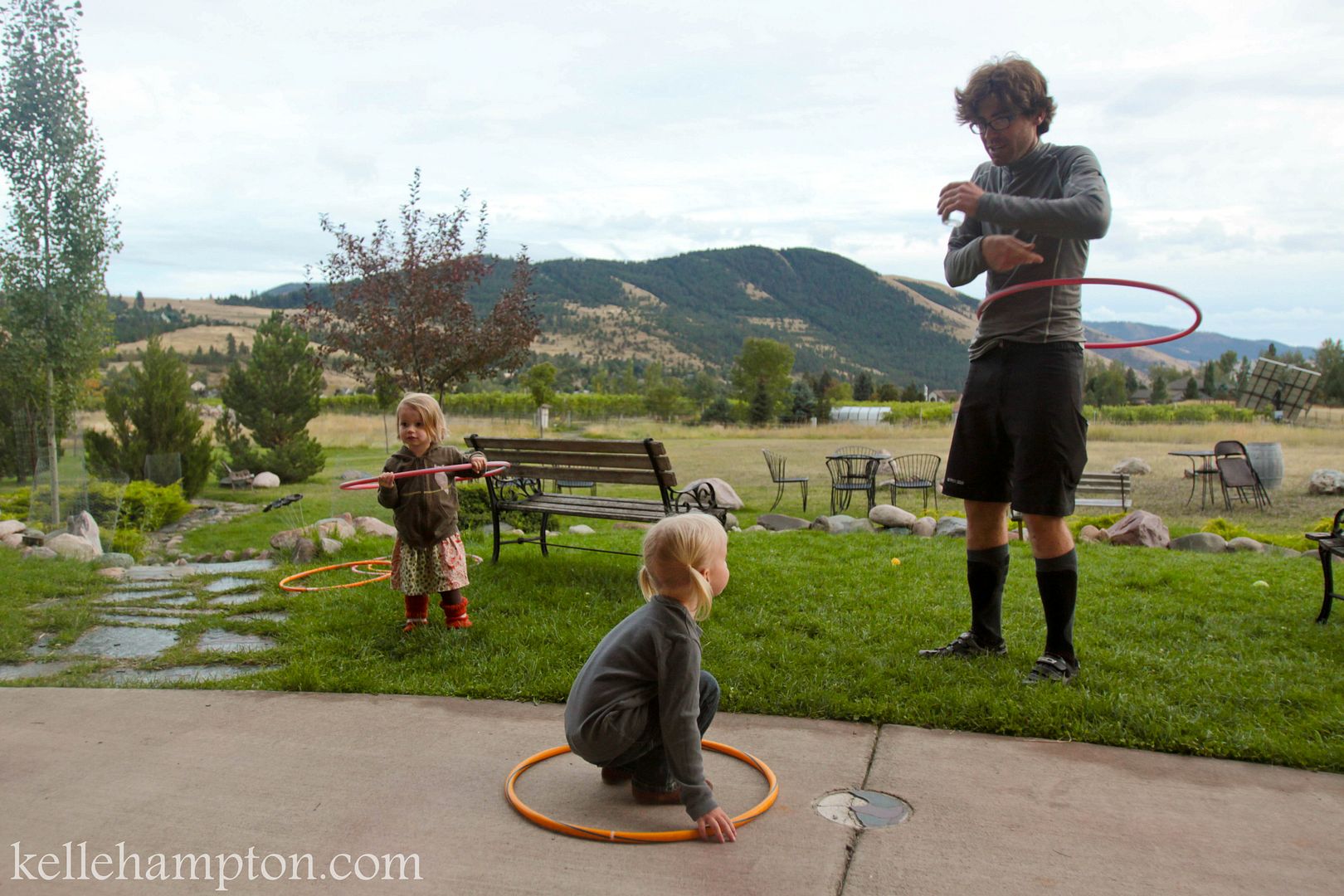 And, I think my favorite of all was yesterday's hike up the Rattlesnake–this astounding landscape of mountains and pines and rocks and creeks and, oh, for all the times I just stopped and stood and overused the word amazing.
We packed turkey sandwiches and peeled our socks and shoes off when we reached a secret spot by the creek where we spead our blanket and watched our girls. And it was…um…amazing.
I really freaking love this place.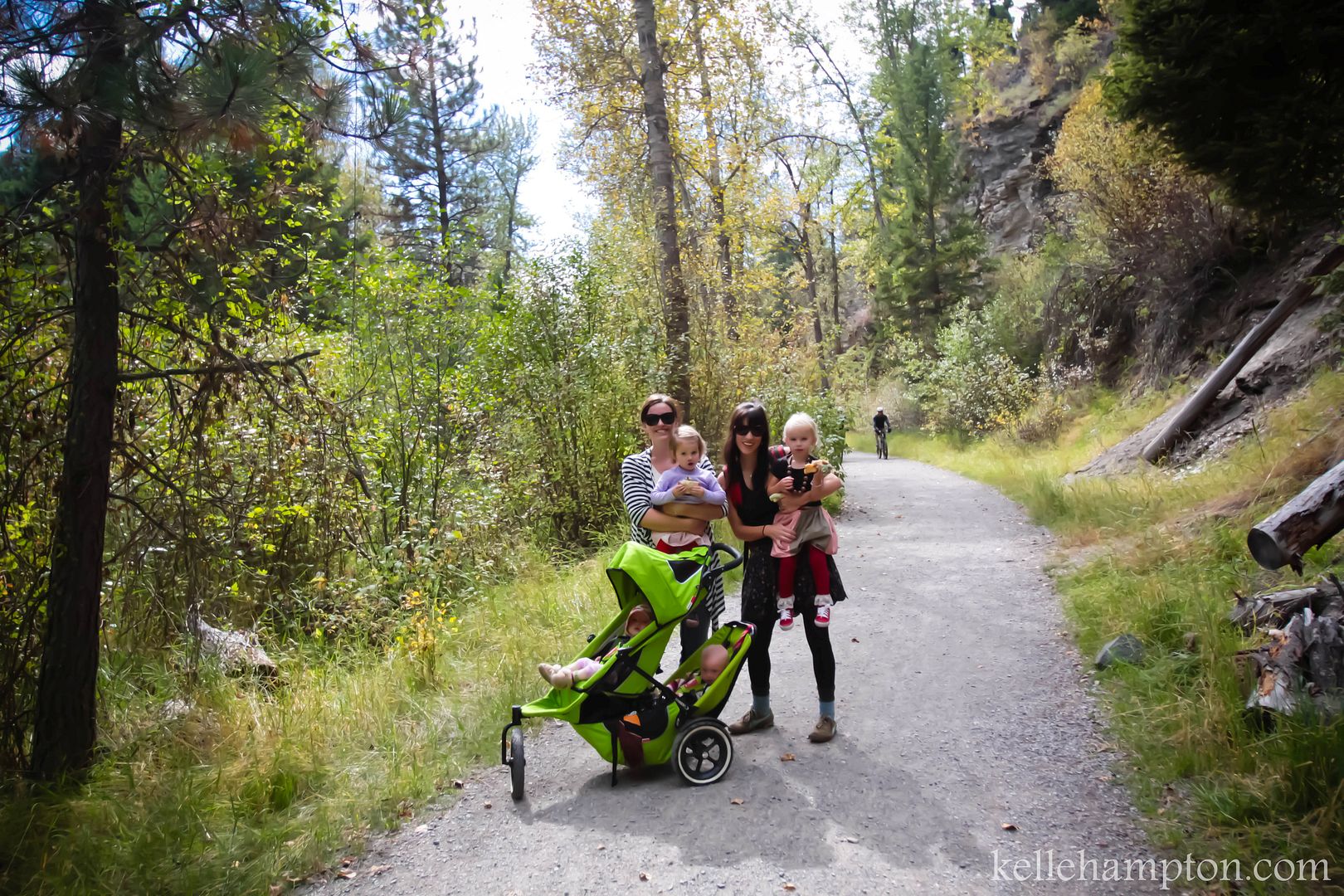 And the comfort level of being in someone else's home. Someone we've never met. Watching my kids be part of it all and knowing they feel loved and safe. Parenting together and breaking up spats over hoola hoops and the snowman cup and the green shoes Margot loved to wear…and feeling this amazing sense of camaraderie. That we're all doing the same thing. Trying our best. And I think that's why I love this girl so very much.
For all the times we rallied and stayed up 'til 4 and cried and loved and talked about life, there's so much still we didn't get to.
Women can be hard on each other. We have insecurities and we say things and we hold standards for each other that sometimes aren't fair. We can talk about things we shouldn't talk about and do things we shouldn't do or maybe not help each other when we really should be doing more. But I believe in women and the amazing power we give each other. There are millions of amazing, inspiring, genuine women out there doing their best. And spending my week with this passionate, fearless, rallying woman has fueled my soul.
Nici, the planets aligned something fierce for our worlds to collide. I love you. I love your family. I love your girls…your spirited old soul and your fiery little rhubarb.
Thank you for rallying. What an amazing week.
We're home and getting back in the swing of things now. I'll be hosting a Tinkerbell Fairy Tea Party over at Nickelodeon's Parents Connect Tuesday (11:59 a.m. – 11:59 p.m. EST). Check it out HERE!
Until then, we have so much sleep to catch up on…dreaming of Montana.