I began to title this post "Week 3," as in our-third-week-into-this or three-weeks-since-the-big-day, but I am beginning to see this differently and, as this is simply one step on the grander scheme of life, I am rather officically 1,619 Weeks into it. Life, that is. That's 31 years, give or take a few weeks.
Last night, a friend sent me a passage she had underlined in her copy of Maya Angelou's Wouldn't Take Nothing From My Journey Now, and I smiled reading it.
"Life is pure adventure, and the sooner we realize that, the quicker we will be able to treat life as art; to bring all our energies to each encounter, to remain flexible enough to notice and admit when what we expected to happen did not happen. We need to remember that we are created creative and can invent new scenarios as frequently as they are needed."

And oh, how true that is…and our real-life has exemplified a new understanding of that these past weeks.
Life as Art.
I have consciously been able to control my sadness and coming-to-terms with all of this quite well, but the past few days, that subconscious sadness–the part that can't be controlled with self-talks and good quotes–that cloud of can-this-be-happening? that seems to follow and shadow me no matter how many times I watch The Hangover (four, in a row, to be exact) to mask the seriousness of it…well, it was beginning to get to me.
I hate "The Bus." I tried to lapse on payments so the repo truck would come and drag it away, but it lingered, not so much running over me like a few weeks ago or even hitting me, for that matter. I still have the grill marks on my face from the last hit, so that was nice of the bus; however, it's the threat of a hit…the unknown…the smell of the exhaust or perhaps the memory of the pain of the last hit. And, I've been known to take a good analogy and fly it to the moon with exaggeration, so I'll chill on the bus thing before you're left scratching your head, but I'll have you know I once likened one of my sister's bad days to cows in pasture eating grass or somethin' or other and, by the end, the cows had run out of the fence, the grass had been eaten, I think there was manure, and my sister and I were left laughing hysterically by the end of the analogy because we had no idea what we were even talking about anymore. I am often asked, in the middle of an elaborate analogy, "Where are you going with this?" And the answer, I tell you, is…to the moon.
Back to the bus. The thing is, I hate being sad. I hate being negative. And while I may be teased on my over-positivity or need to find a cape emblazoned with "Enjoying the @#!*-ing Small Things," I too wallow in a bad mood from time to time. However, I've found I am quite healed by the Fake It Till You Make It Strategy–searching for the good (and there's lots to find), writing about the good, taking pictures of the good, talking about the good–basically bathing in the many little things that bring joy to our life until I am no longer faking it, I believe it completely and have allowed the good to rise above the bad in that ever present glass of "Half Full." Unrealistic? Perhaps, but I don't think so. Regardless, I'd much rather live life as an unrealistic optimist than a realistic miserable pessimist. It's so much more fun.
So, we've continued to do that…and it's not just this whole thing that has challenged us. We've been doing it for years.
And if we had a gallery, we would exhibit pieces of our life this week. Slices of wonderfulness.

Life as Art: An Exhibit of our Week…
The Art of an Afternoon Cup of Coffee.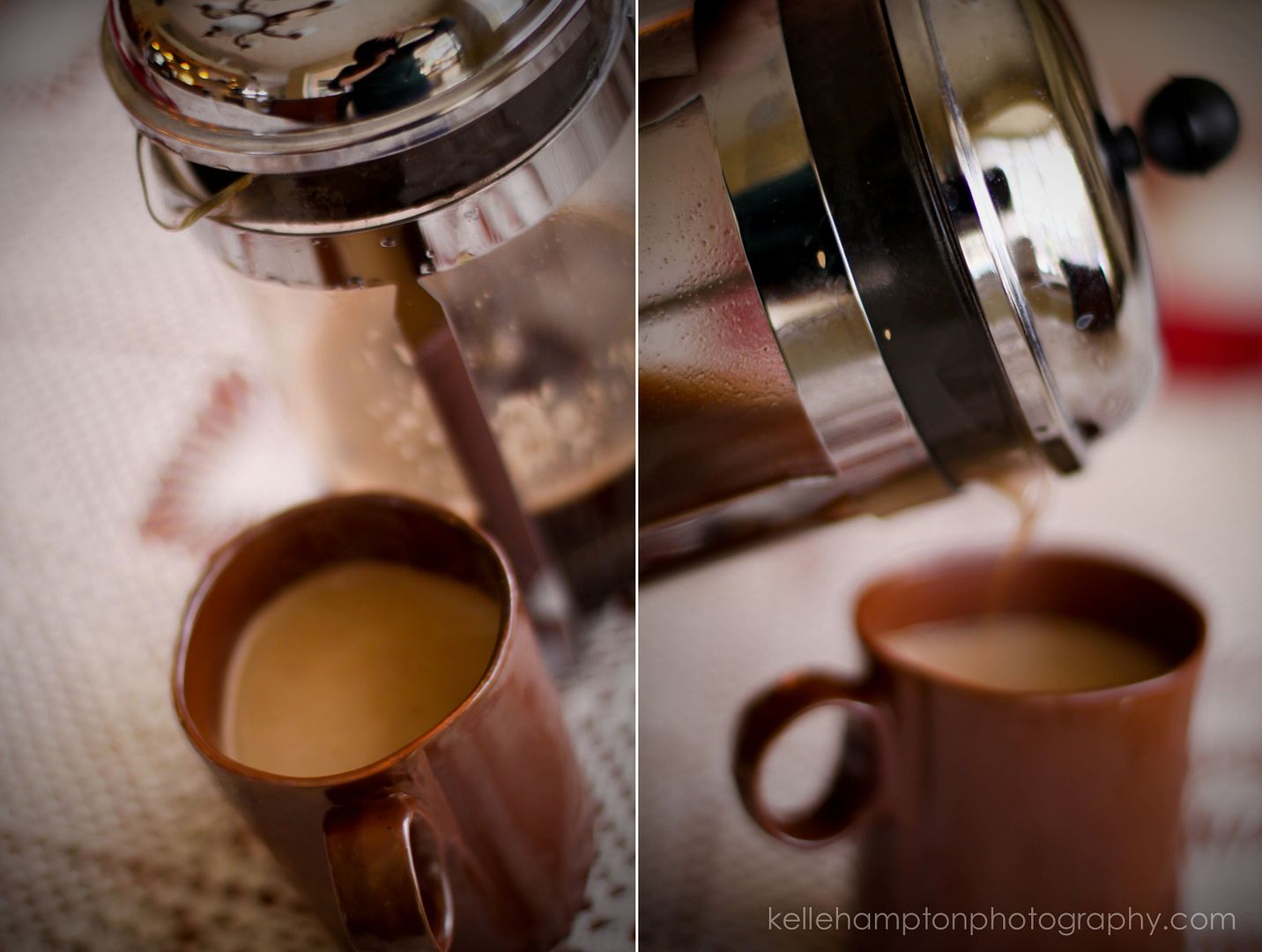 …enhanced by the accompaniment of a snuggled baby.
The Art of an Evening Picnic at the Lake with Cousin Joann.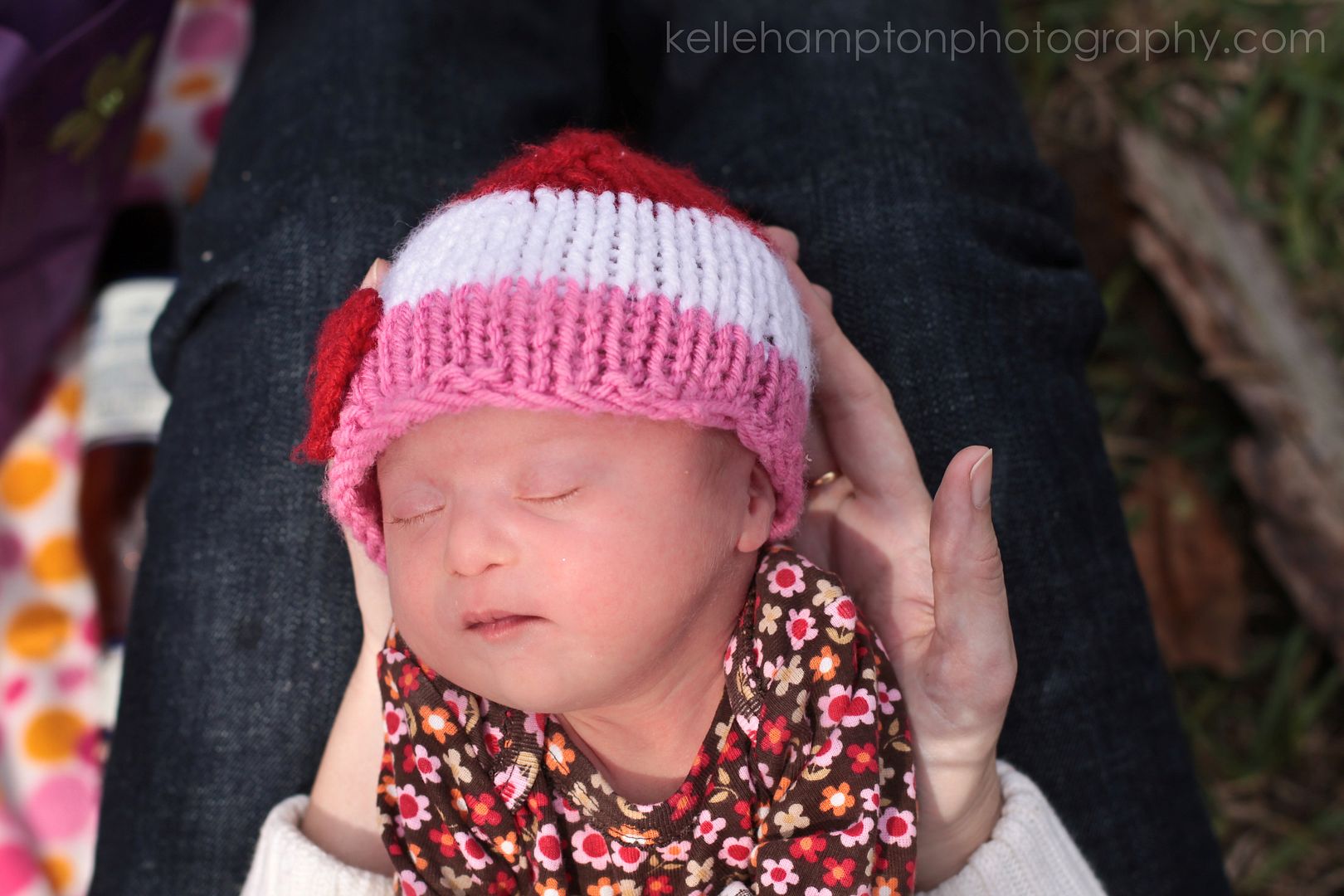 The Art of a Dog Pondering Life in the Eastern Sunlight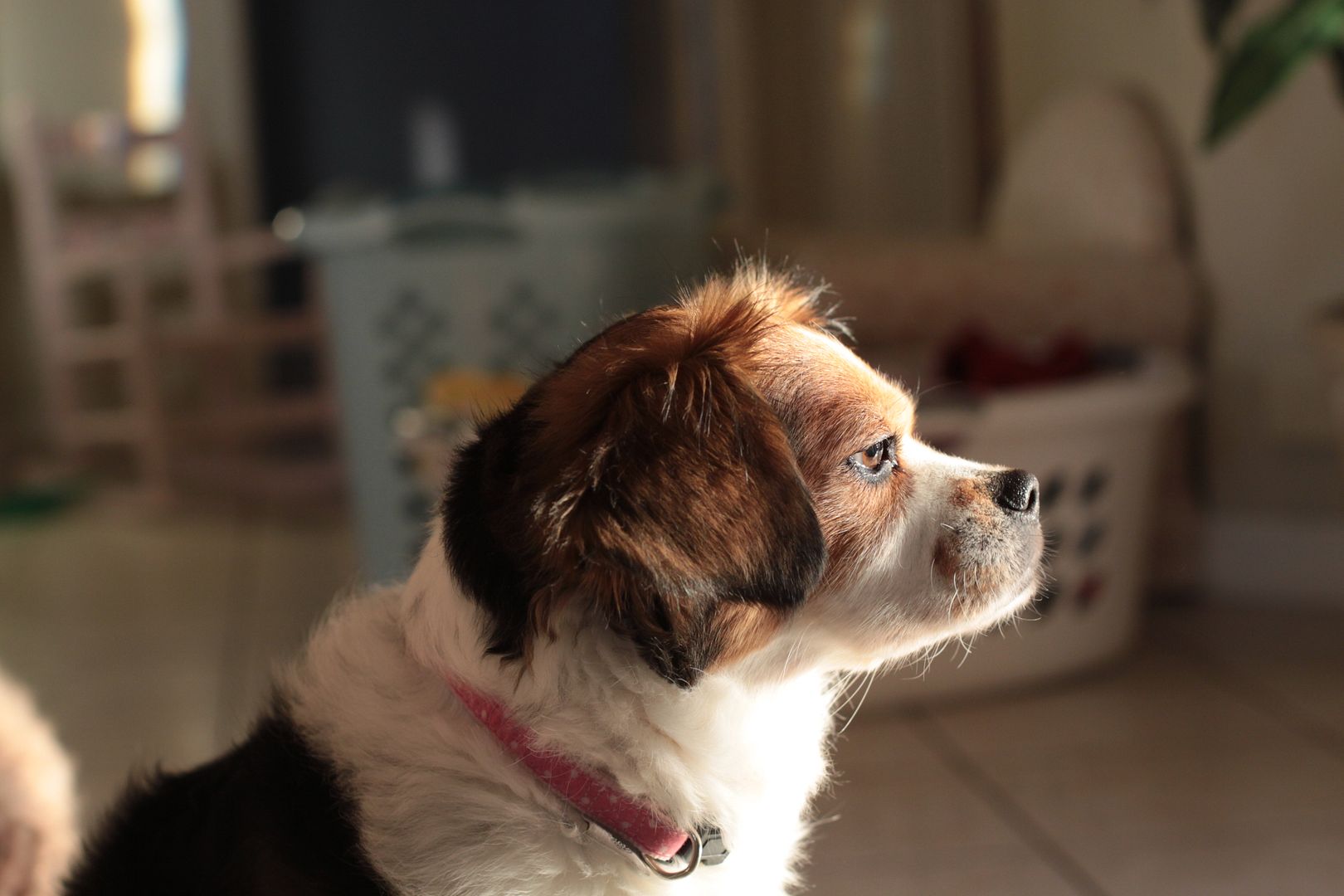 and A Little Dog Protecting a Little Baby
The Art of Two Little Friends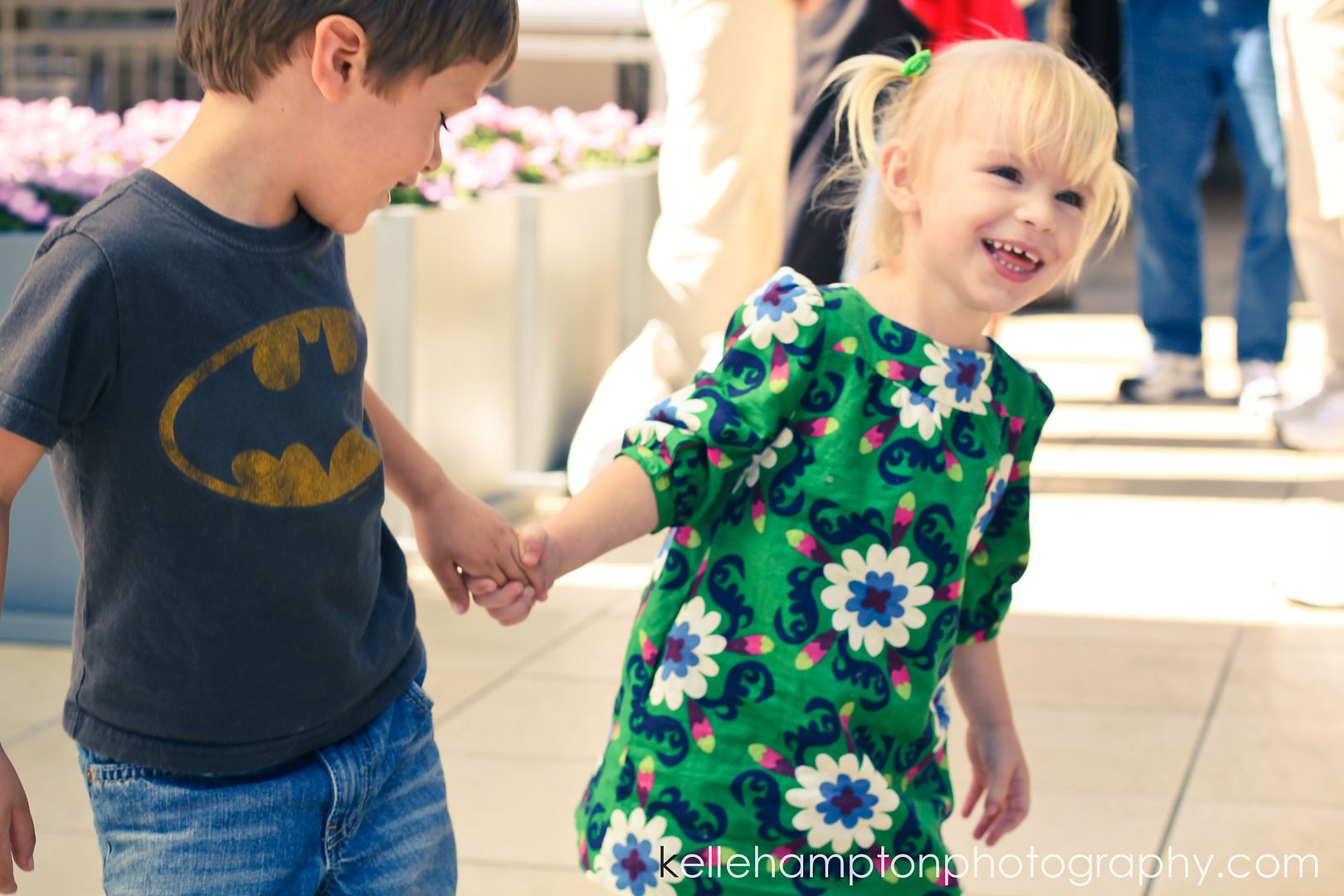 (and I have to say, my girl's friendships have meant so much to me these past weeks…I just want her to be happy. I want her to be unaffected by the emotions, the change. And seeing her in total bliss, skipping around with her little gap-toothed grin and wayward pigtails…well, that makes it all seem better).
The Art of New Baby Feet
(which, in my opinion, may just be the most delicious form of art there is)


The Art of Watching the Littles Entertain the New Baby
(and her little eyes taking it all in. Yes, she is loved…and that is how she will learn to be just as fabulous as she will be…which is very, very fabulous.)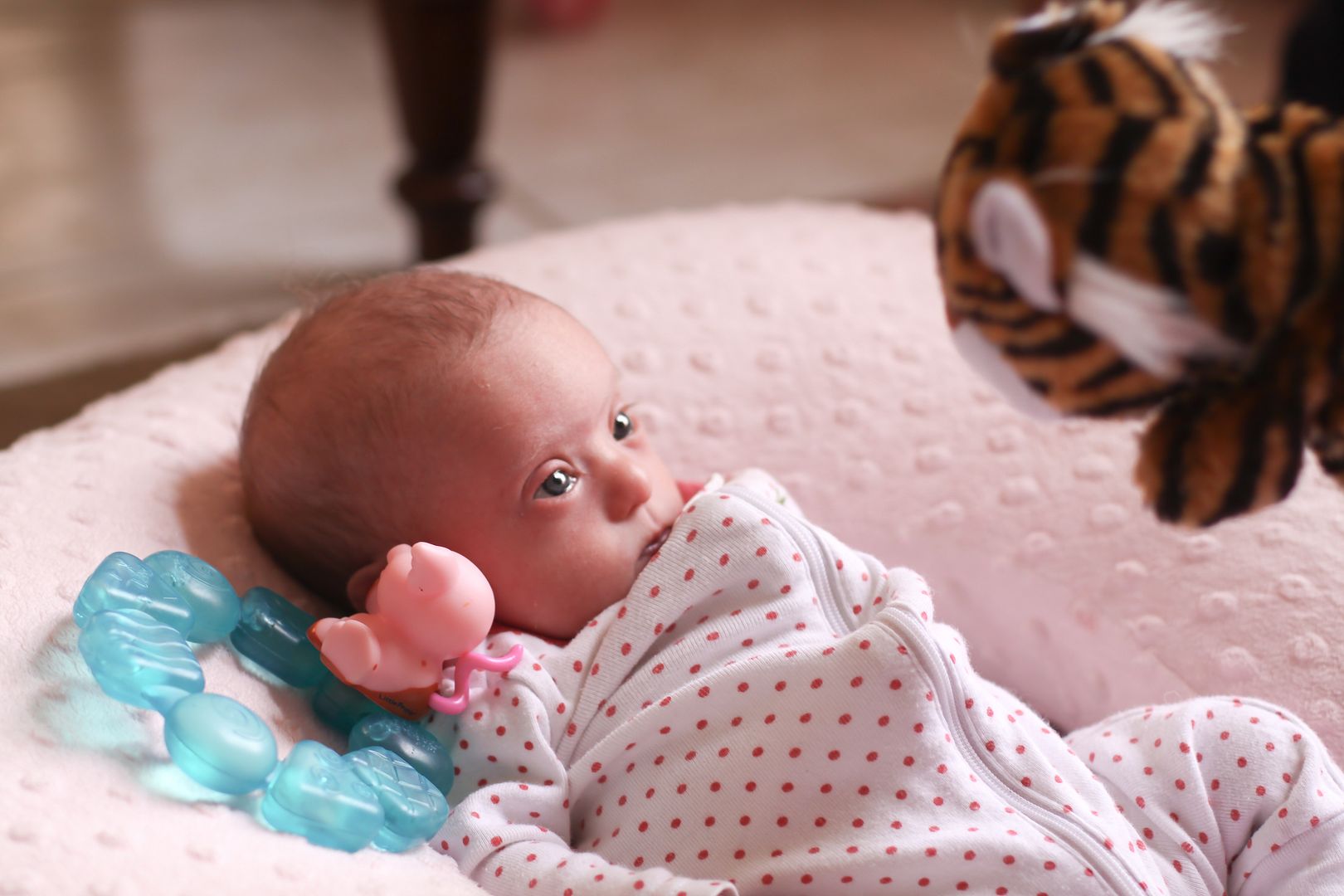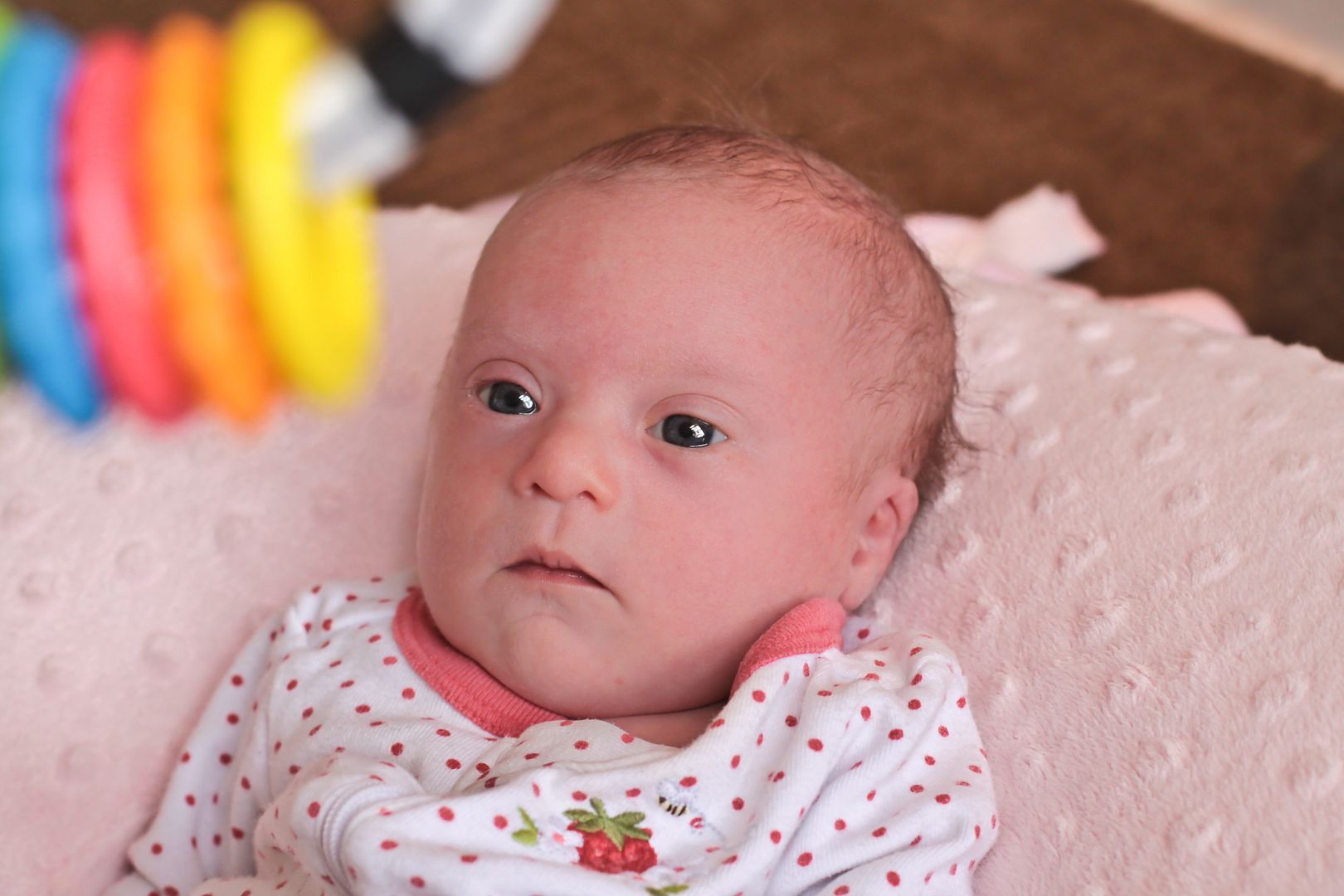 The Art of a New Space
It's been awhile since I did something new to the house…and it always makes me so happy to "feather our nest." A friend stopped by a couple weeks ago when we brought Nella home and completely surprised me with two beautiful chairs for my girls from the furniture store she works at…and I fell in love hard and heavy with their quilted fabulousness and have been waiting to highlight them deservingly. Finally, yesterday, with a small handful of Craiglist earned cash, I walked into Homegoods and found a clearanced slightly damaged trunk, a lamp, an old suitcase and a few picture frames…all for less than that handful of cash. Then rushed home to set it up and hence improve the quality of my day a trillionfold.
So, out with the big clunky couch and in with the…
Superfun Play/Workroom
(p.s. Trunk double duties as storage…all my photography props fit inside, and the suitcase stores my printer paper.)
…and our gallery continues to grow.
…bringing all our energies to each encounter. …and we don't have to fake that to make that. It's real, and it's beautiful.
1,619. That's a really good number.
…and it's only gunna get better and better.
The daddy comes home tonight…and we are anticipating his arrival like a soldier's welcome home.
Life as Art…painting it beautifully. ~k