Summer storms roll in just about every afternoon now. They begin with long and low thunder that rumbles in the distance and is followed by my instinctive response. I raise an eyebrow toward Brett, and he counters appropriately, as if by reflex, pulling his cell phone from his pocket in the same quick manner a cowboy draws a pistol. He taps the screen a few times and scrolls his finger until he pulls up a map with a slowly moving green dot that blinks and fades off the screen like a Pac Man ghost.
"Small storm. It will blow over in ten minutes. Nothing to worry about," he informs. We carry on, unless of course he reports it's a doozy in which case his boy-like excitement ignites ours, and we clamber around together in the garage, setting up beach chairs to watch the show.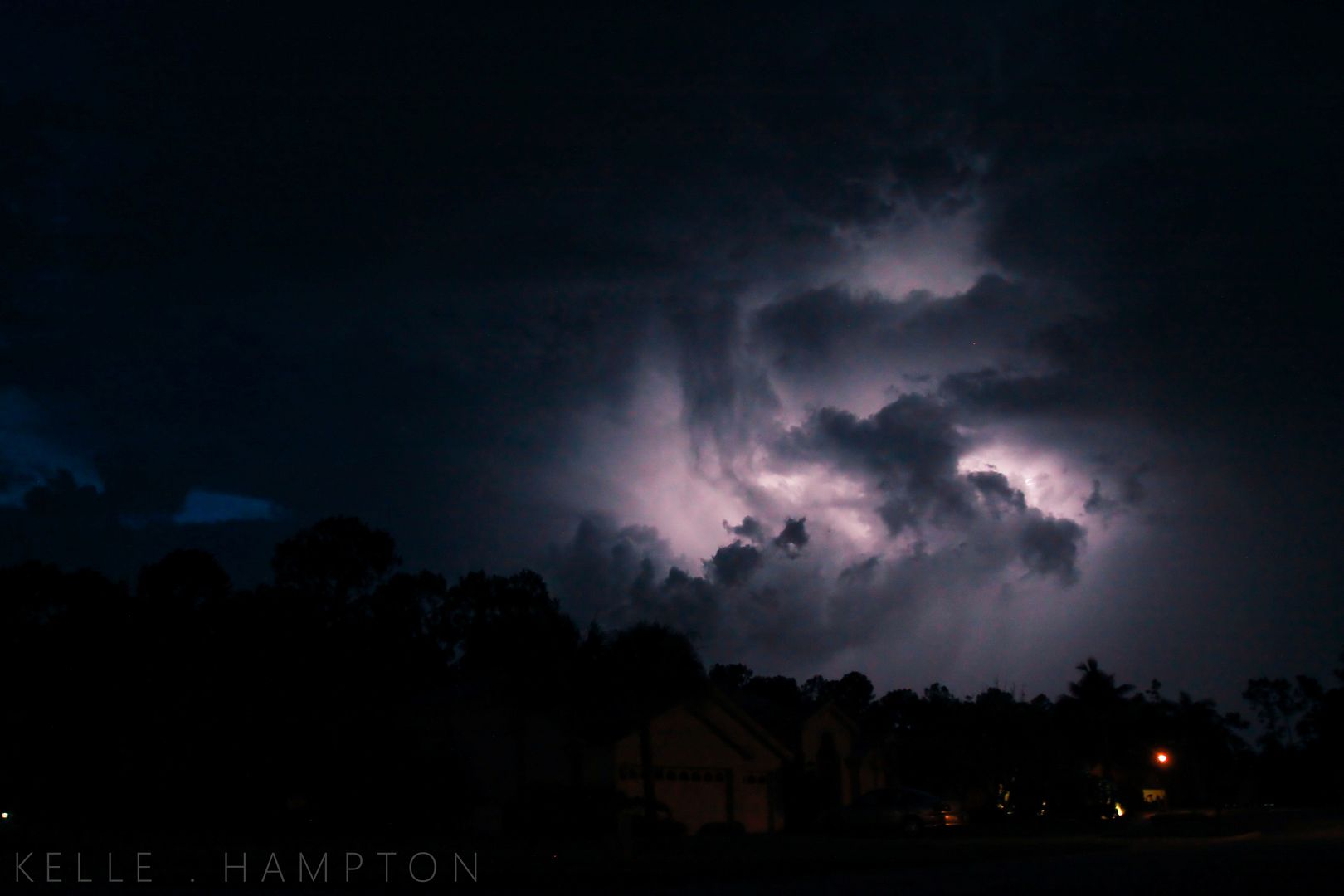 Night storms are the best. Pajama-clad and anxious, we head outside for a sky movie right before bed and we trudge back in to fall asleep with the comfort that behind the darkness and beyond our sleep, a part of the sky is alive, awake, electric.
Night storms are to summer what extra limes are to a chilled mug of Coors Light. It's quintessential harmony. Likewise, the essence of summer seems to be embodied deservingly in a little holiday we call Independence Day.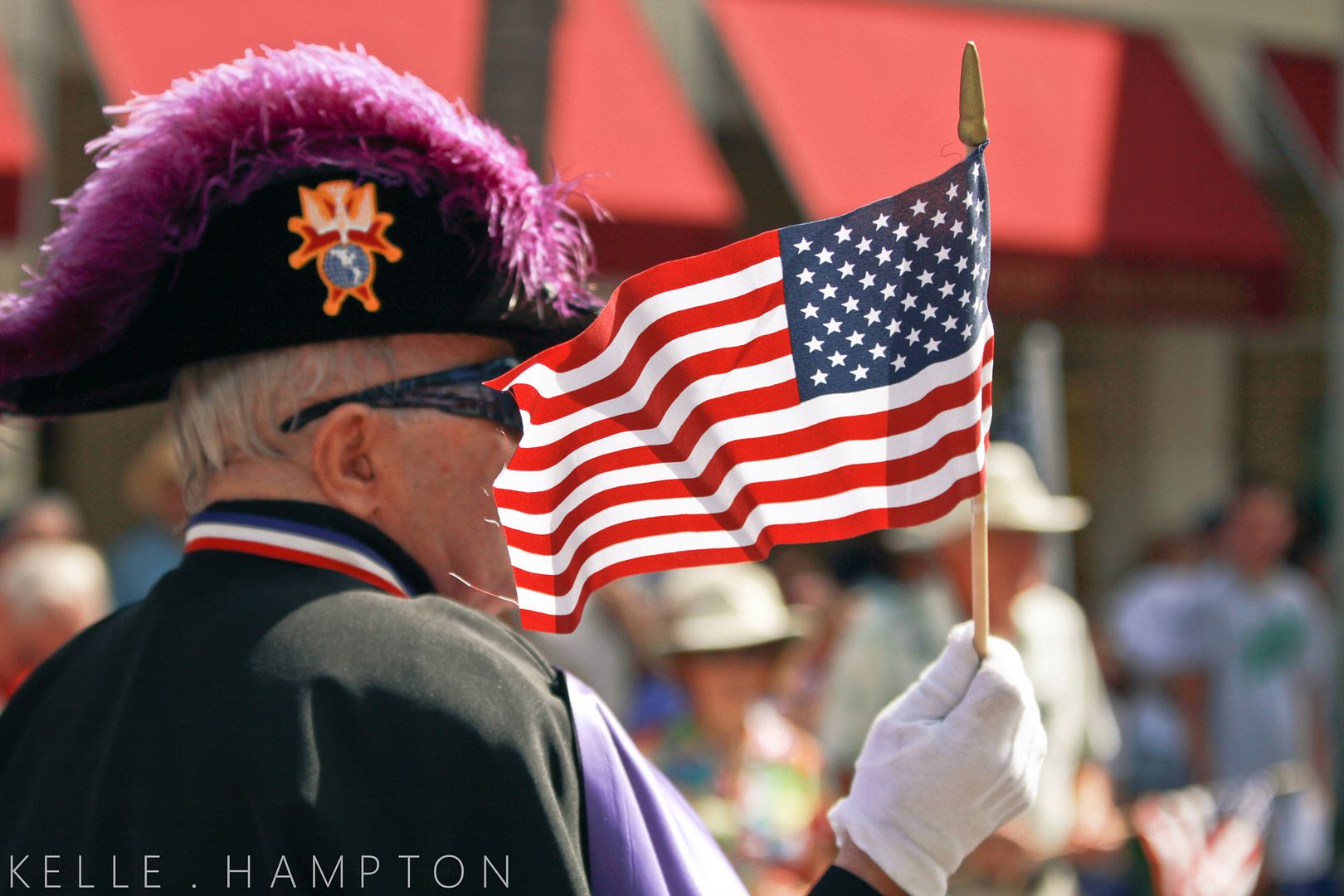 If one weekend had to represent the season, July 4th delivers.
I think it's appropriate that we bask in sunshine, barbecue with friends, and splash cannonballs in the pool to celebrate a day that commemorates our country's freedom. Live it up.
In an attempt to convey an age-appropriate explanation of our holiday to Lainey, I talked to her about where we live and what it means to be American. That there was a lot to love about our home from the beaches and mountains to the fact that we can have big dreams and actually hope to fulfil them. The depth of my speech obviously sunk in when she replied, "Hey, I have an idea. We can bring my American Girl doll to the parade tomorrow because it has the word American in it."
The doll stayed home, but we did bring our patriotic getup.

She's obsessed with these black glasses right now. Looks for them first thing in the morning and wears them while she eats breakfast.


The parade experience is interesting. I swear it gets hotter every year. For two hours, we alternate sticky babies on our hips, fashion fans out of whatever paper we can get our hands on, unglue sweaty shirts from our chests, and watch our kids as they cover their ears and crumble every time a siren sounds or a gun discharges a salute toward the sky. It's not a comfortable experience by any means, and our exhausted trek dragging wagons, deflated balloons, and crying babies back to the car once it's over is a testament to our enjoyment level. But not going isn't an option. It's tradition. It's celebratory. It's what we do. And looking back at the pictures, I am smiling because it deceivingly looks like oh, what joy, what a fabulous time we had.
I've never considered myself an overly patriotic person, but you think about these things more when you have kids. You wave your flag and cheer at the parade, catching peanuts and candy, humming along to "The Star Spangled Banner." And then you look down at the toddler hugged to your leg and for a second, you make a mental note not to take it for granted. There are shortcomings in our country, yes, but I am grateful for our safety, for the freedom to express ourselves and mostly…for opportunity.
Aforementioned flying peanuts:
This is how Lainey spent most of the parade:
So yes, sweaty, parched, and near heat-stroked, we celebrated. And we'll do it again next year.
*****
For the rest of the weekend, we wrung the goodness out of the summer sponge.
We cheered a waterski team.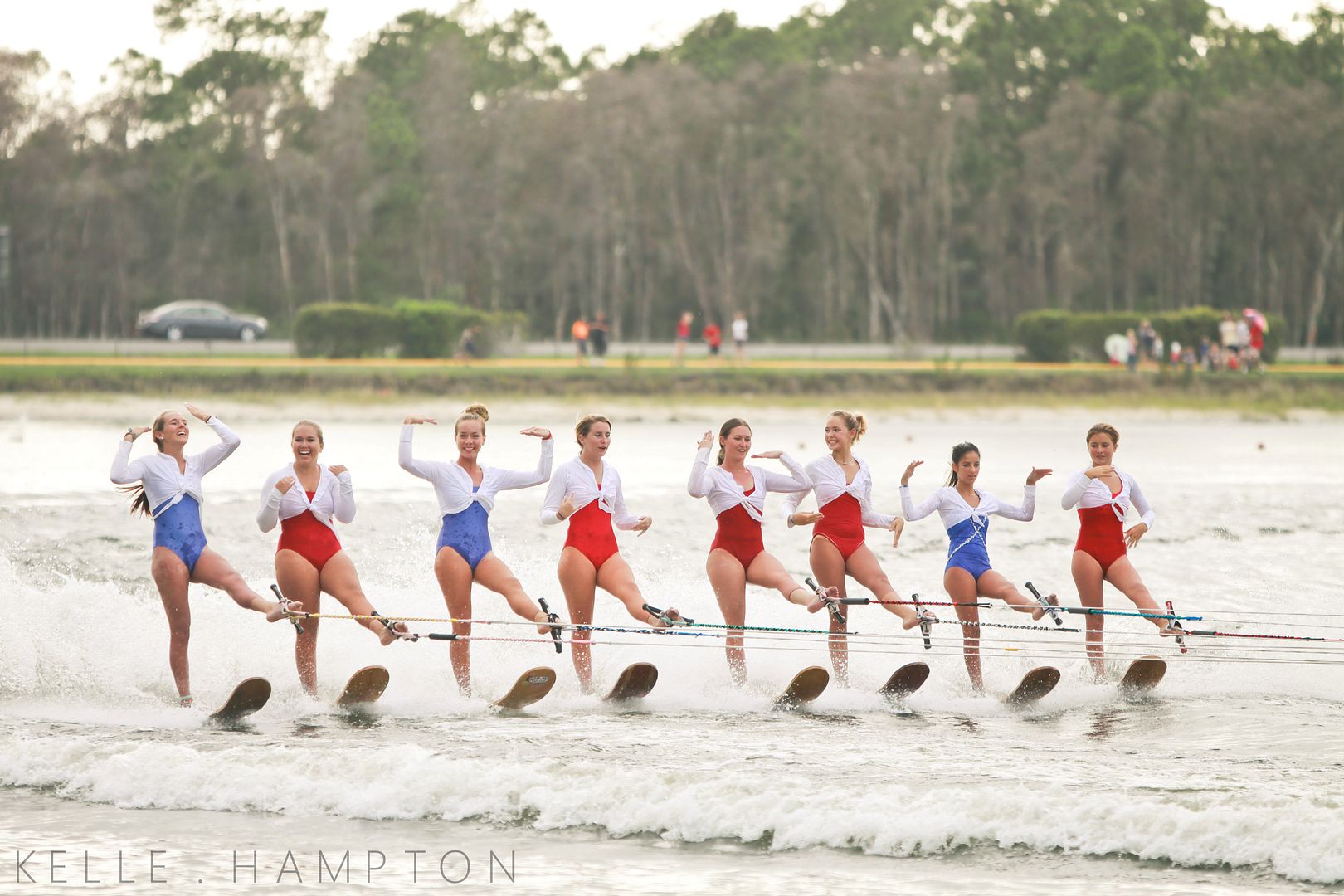 …smeared hot tub fog off the camera lense.
…invited baby dolls to join us for dinner (and interesting enough, one of Lainey's doll's name is Hot Tub. Don't ask). The underwear were not invited…not sure how they ended up there.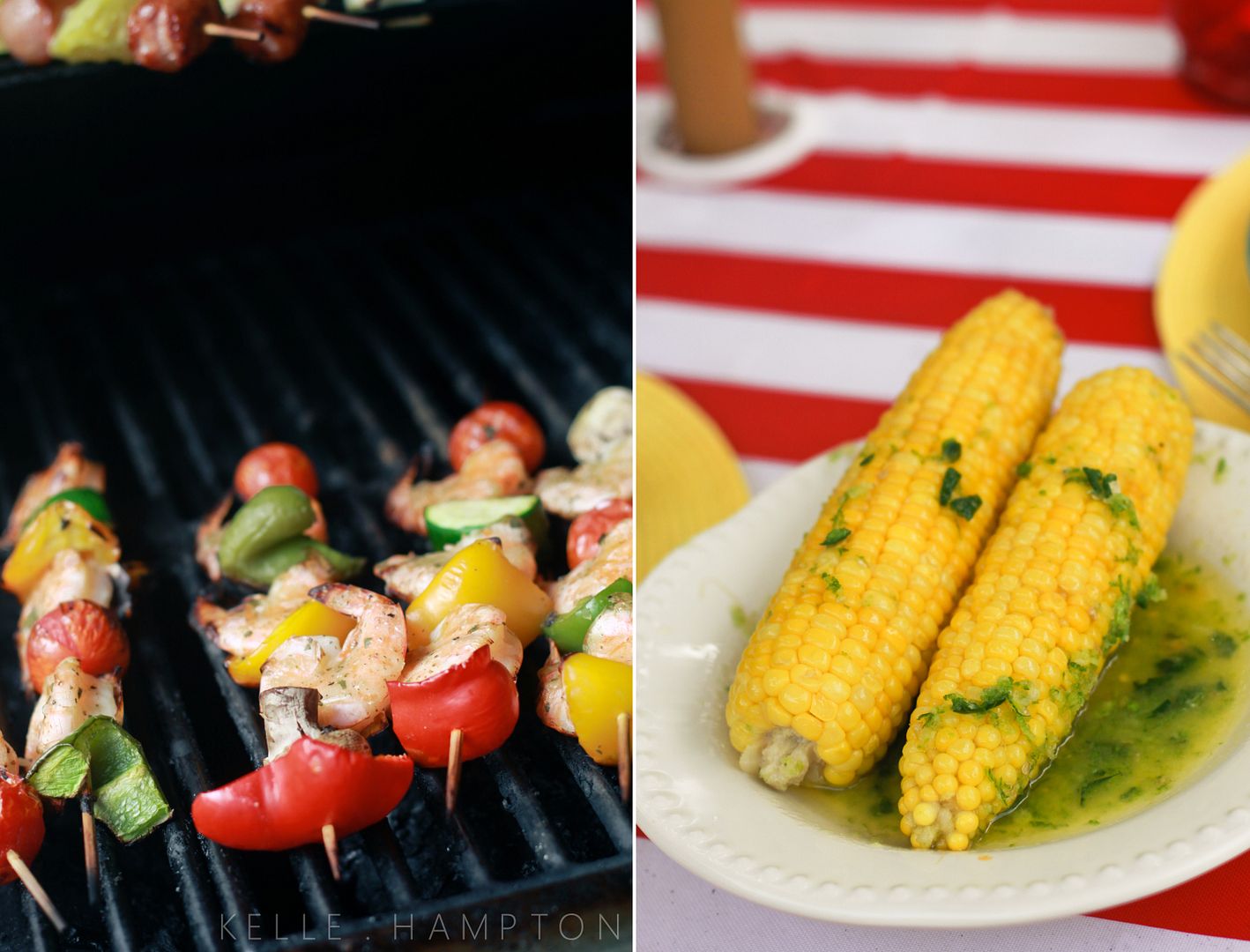 (corn recipe from our friend Steve: Drench corn in the following–a stick of melted butter with a couple teaspoons of honey, one finely chopped jalepeno and the zest from one lime. Heaven, I tell you. Dip your grilled shrimp in it, and you just done went and lost yo mind)

…watched fireworks in the driveway with friends…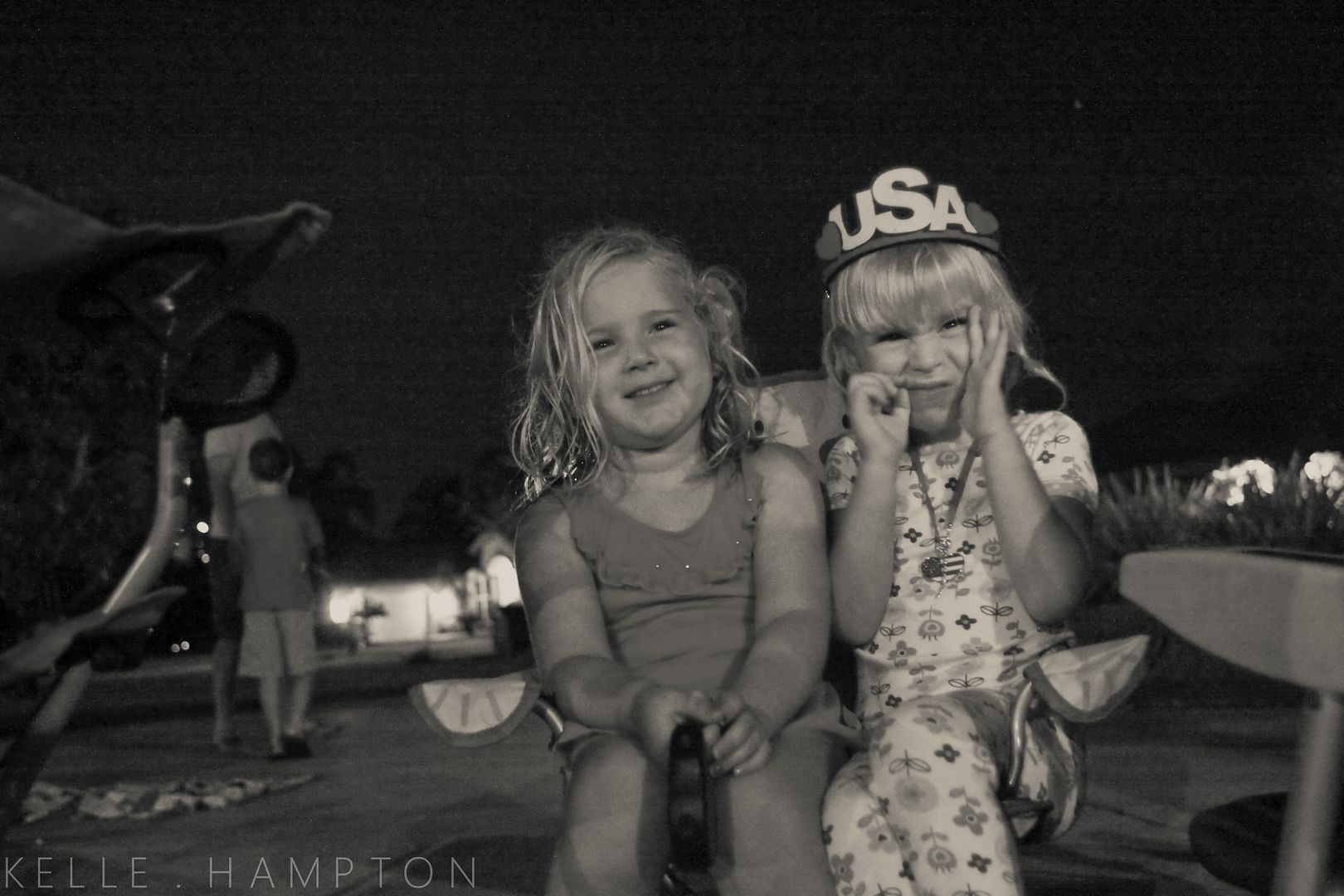 …and befittingly revered the beauty of our country surrounded by family and friends at our favorite landmark.
God Bless America, Baby.

Nella started O.T. with our P.T.'s wife…how cool is that?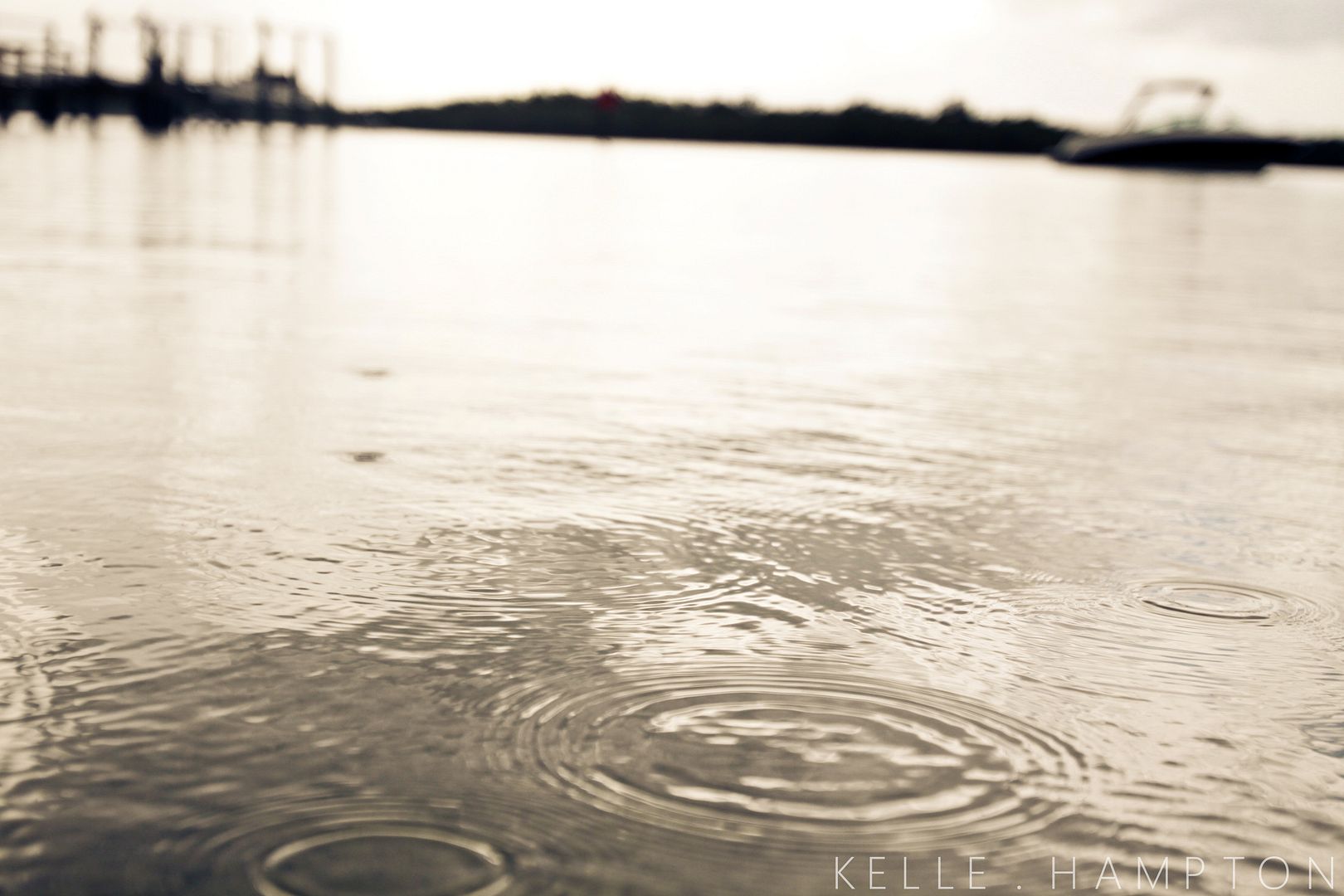 So, there. Big summer weekend. Fireworks. Bang Bang.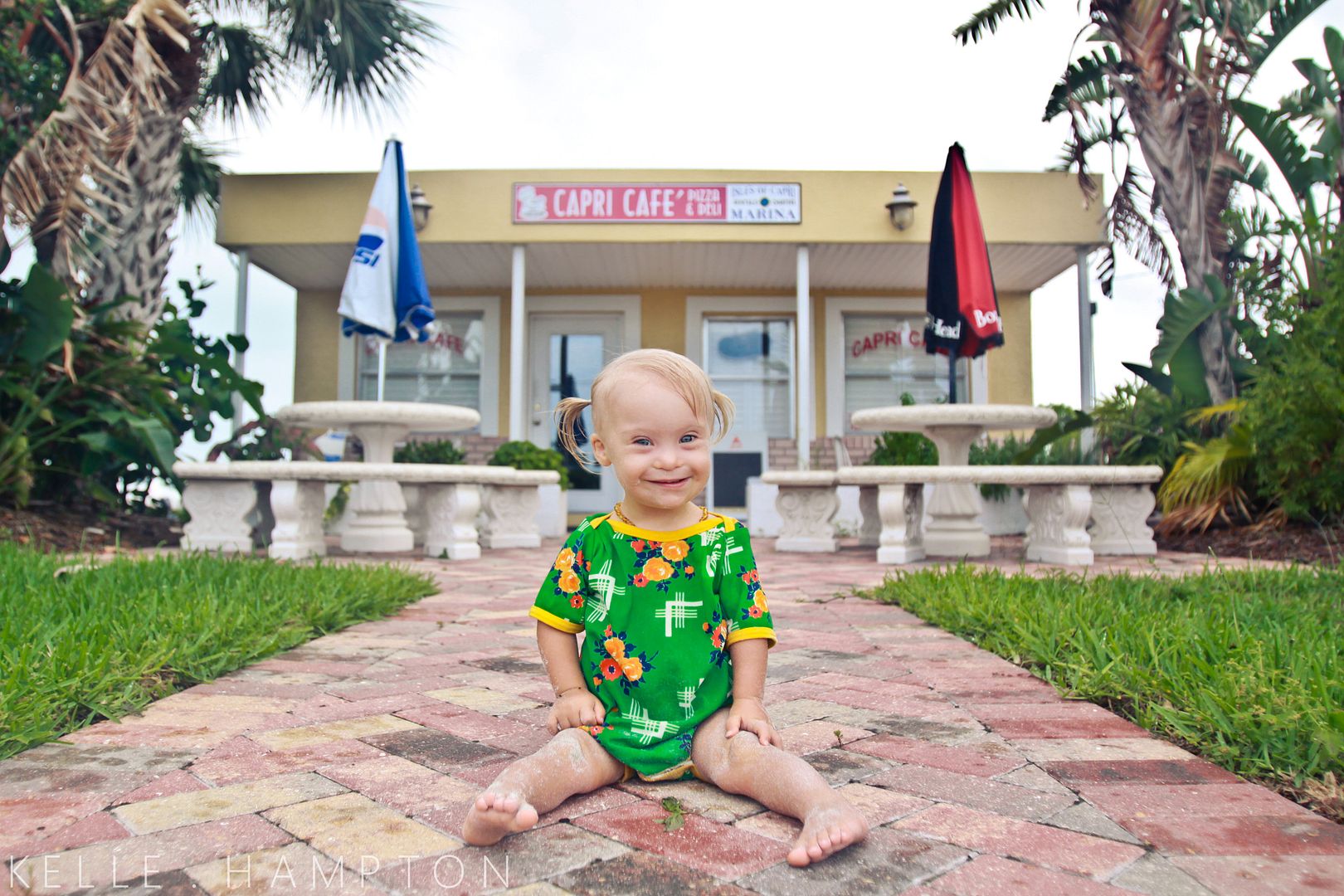 *****
Congratulations to the $100 Tea Collection gift certificate winner, Comment #829, Cassie: I want to be french braiding hair, going to soccer games and enjoying my children…completing my architectural registration exams would be a bonus.
Cassie, please e-mail your info over to [email protected] Thanks!
*****
And welcome to our new sponsor, Net Nanny. With three computers in our house, two teenagers, and a four-year-old who has impressive control over the mouse, I've been concerned for some time now about Internet safety. We installed Net Nanny this week and were extremely impressed with how affordable it is, how easy it is to manage, and how much control it offers the administrator. The site's testimonials speak for themselves. With online community trends changing, I feel much more comfortable that our computers are protected (and time controled!). Net Nanny is offering a generous 25% discount to blog readers. Use Code 'hampton' at check-out.
Two commenters on this post will be randomly chosen to win a free license to download Net Nanny for their families.
*****
I hope your family had an enjoyable weekend.
Much Love.