I don't know why it's so funny, but I laugh like I'm drunk looking at Easter Bunny pictures.
First, his entrance.
It's just funny. He can barely get through the door because toddlers are up in his Justin Bieber biz. And while these kids are smiling, pawing at him, entranced by his presence, they are–simultaneously–terrified, uneasy, ready at any given moment to run crying to their mom if he twitches the wrong way. He never talks–just waves his large paws while adults stand awkwardly watching and taking pictures.
Lainey and Baylee stood and stared at him first–frozen.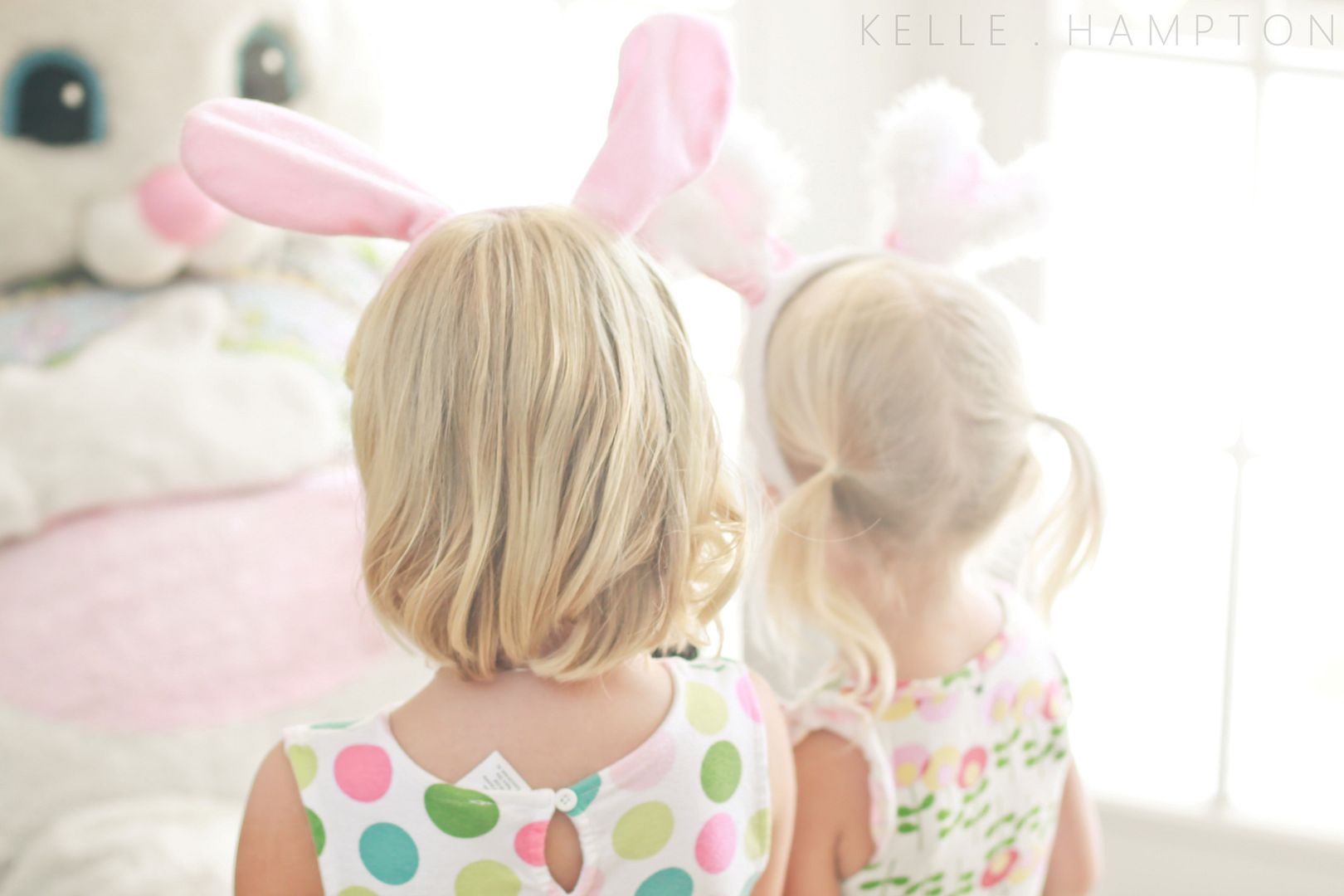 Until they mustered up the courage to face him as a duo. It helped that Lainey thought to bring him carrots from our garden. Except when she went to give him the carrots, his paws couldn't really grasp them very good. So she laid them in the crook of his thigh, unbeknownst to him.
I'm laughing watching the whole scene play out because I know that my kid just wants him to see that she brought him carrots and it's not happening. She picks them up and replaces them, but he still doesn't see. So she walks away while the bunny is left shaking other kids' hands, having no idea there is a heap of carrots slipping inappropriately toward the crotch region. Funny stuff.
Our neighborhood has an Easter party every year and this year, it was fantastic. Baby chicks and bunnies–what's not to love?
Even if this chick pooped in our stroller.
Lainey loves animals, but I'm not sure I've met a kid who doesn't. She does however possess gentle instincts. She knows how to hold a baby chick without strangling it, that bunnies are best clutched tightly so they don't hop away, and that little dogs don't like to be dressed in baby clothes and pushed in strollers. Okay, we're working on the last one.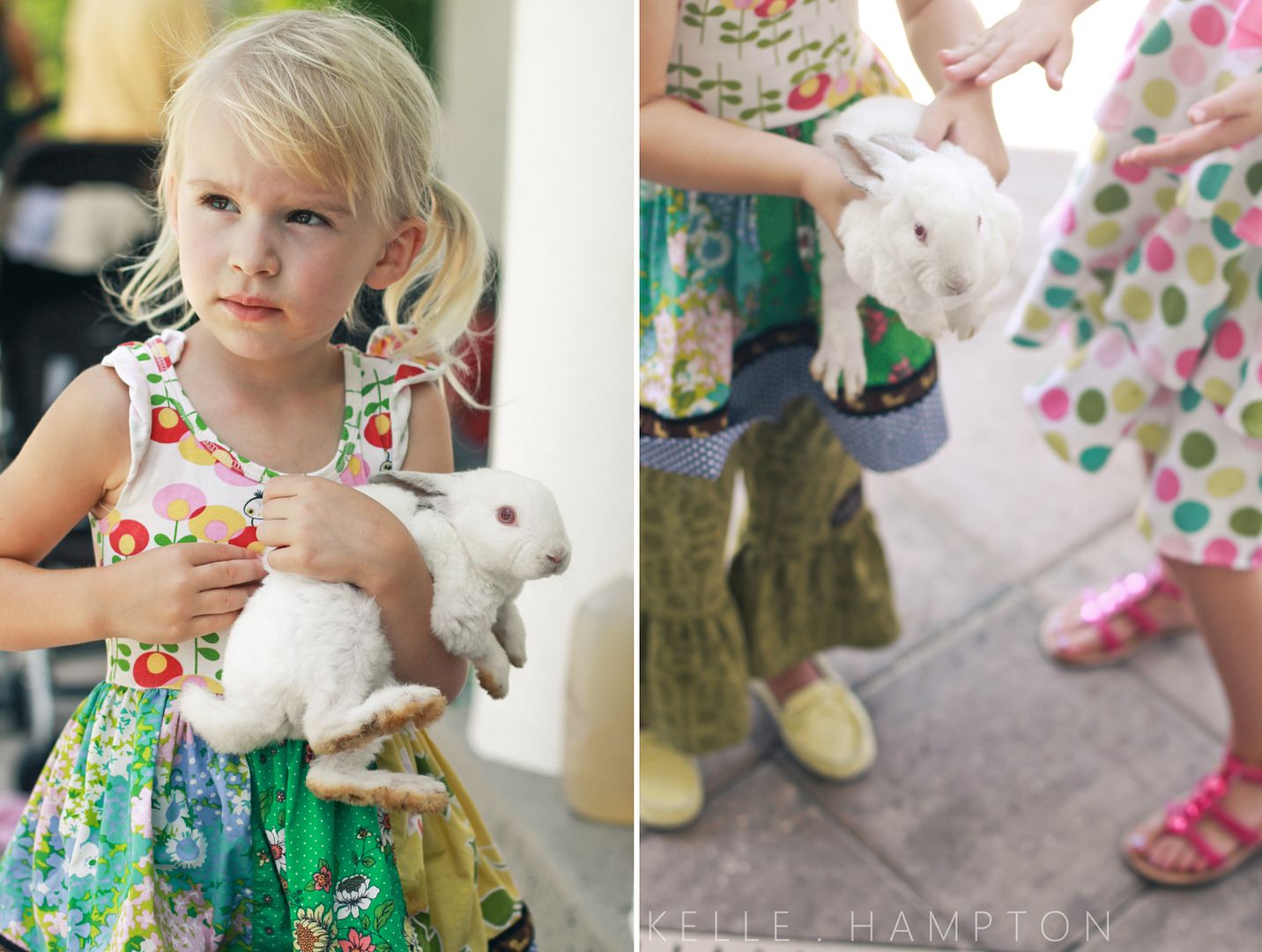 FYI: red eyes on bunnies freak me out.
Nella was curious, yet cautious.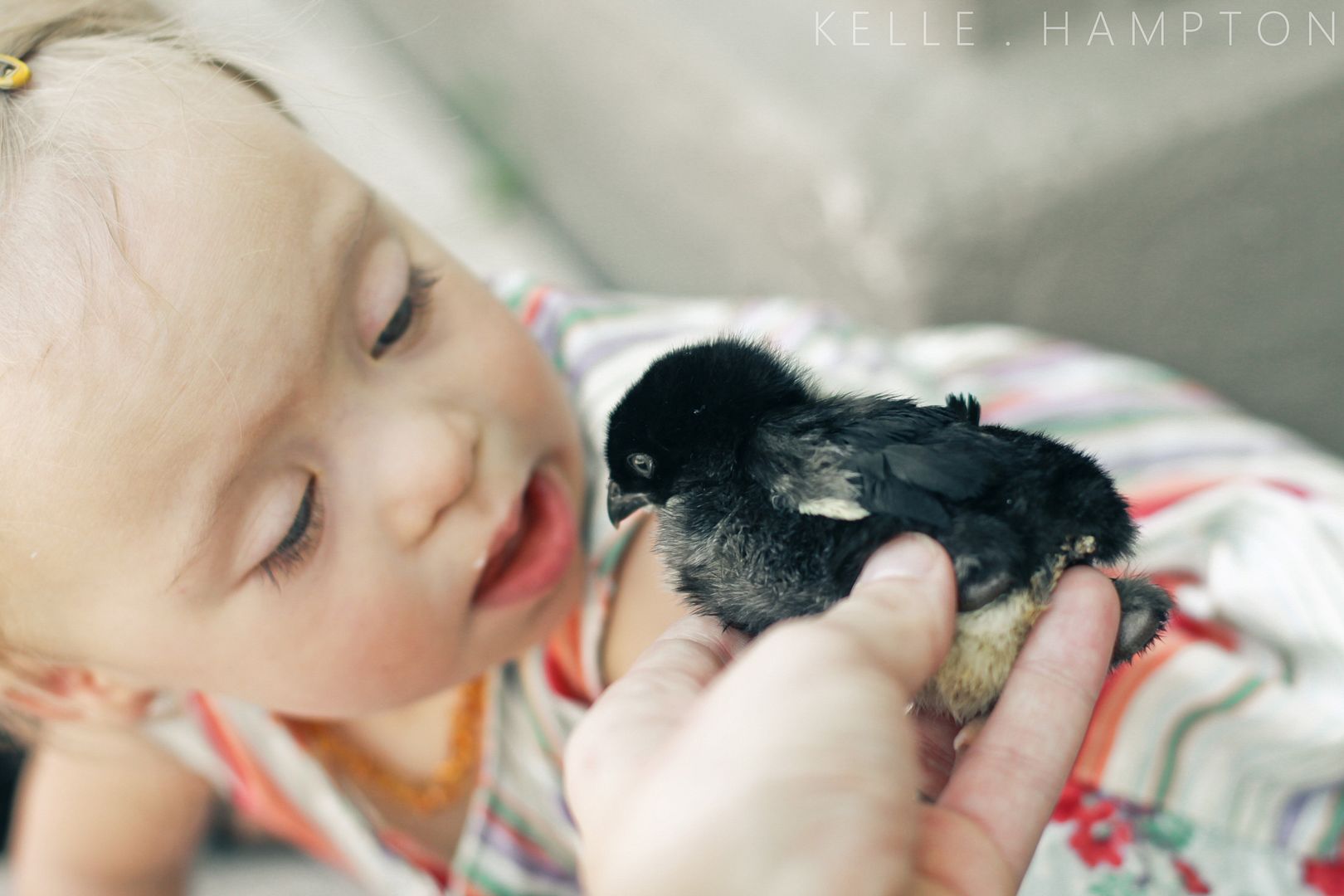 The rest of the weekend played out like cherished memories of my childhood. Lainey cried over what she was going to wear ("No, I'm sorry you can't wear a fur vest, a winter bunny hat, and thick tights to the outdoor egg hunt."), Brett and I stayed up late stuffing eggs and filling baskets, and then we sat back and watched proof that it's always, always worth it.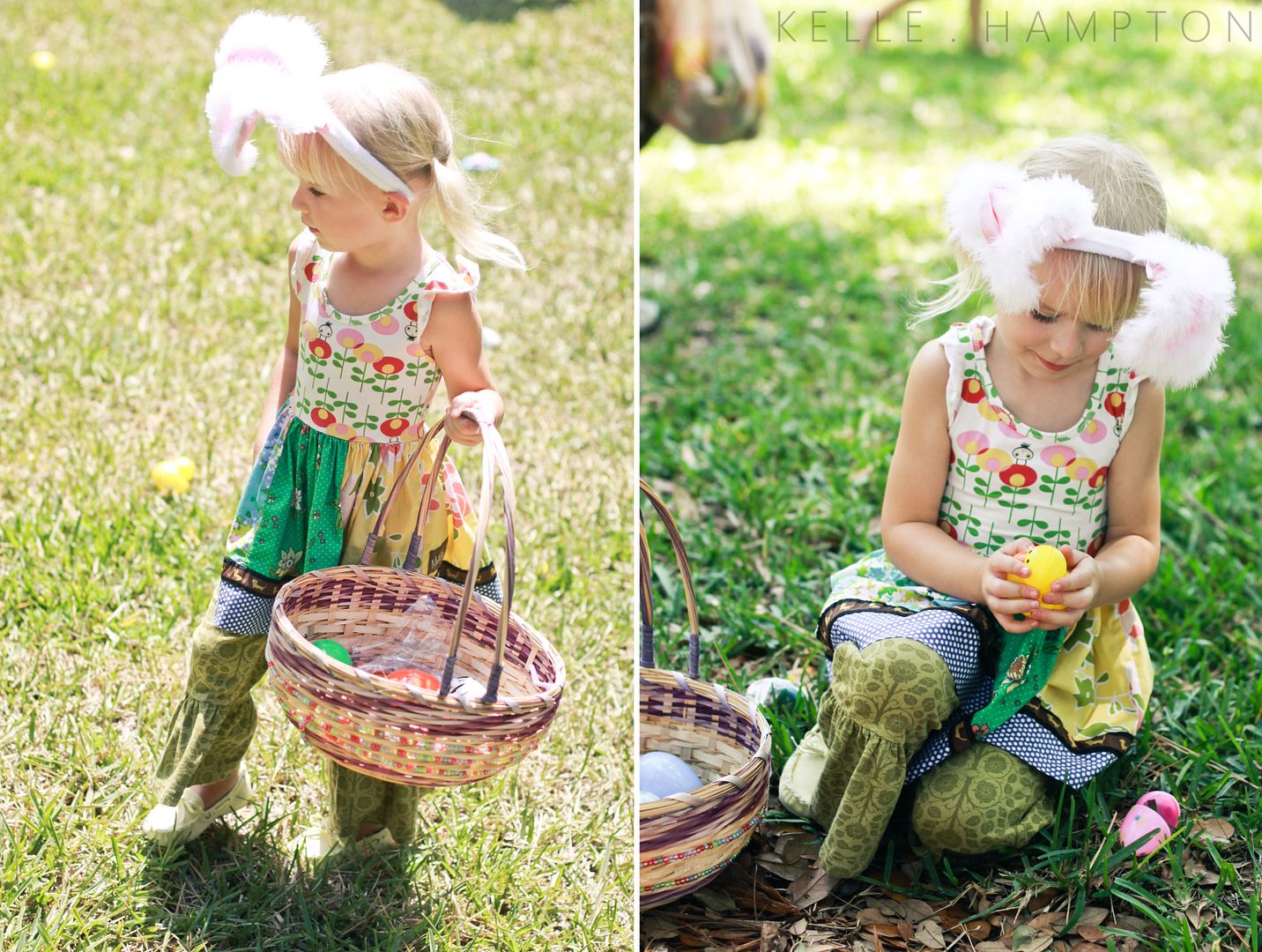 In between gatherings and celebrations we snuck off to the beach, a different beach that always seems special when we visit. Maybe it's the long tram ride we have to take through the mangroves to get there or the hidden bay that's shallow enough to collect schools of minnows ripe for netting. We didn't stay long but enough to make a castle, walk the shoreline and gather one large bucket of plain and common shells and one small cup of extraordinary ones.
I like the discovery of extraordinary shells, the celebration of once-in-a-while holidays, the big to-do over events that are special.

Easter dinner at the boys' mom's house.
But in the end, it's the plain and common shells that sustain us. They come by the bucketful, and they are good.

Have you seen these human hamster wheels? We borrowed our neighbor's. Loads of fun.
The balance of plain and extraordinary is a little tipped the next few weeks as we have some travel and will be shuffling around parenting duties, airline tickets, family celebrations, and nesting at home. I get a little uneasy sometimes when the scale tips, but I'm learning to let go and enjoy the ride. More to come.
I hope your family had a colorful weekend.
Congratulations to Mountain Aven Baby gift certificate winner, Commenter #615 V.wiest: I am enjoying the thoughts of spring as I eat a fresh roma tomato, a short weekend with my new husband who lives 3 hours away because he's still in school AND I am reaaaallly enjoying being just over 7 weeks pregnant with our first little peanut 🙂.
V.Wiest, Please send your contact info to [email protected], and you'll be able to pick out some cute baby goods soon!
Happy Monday!

Lainey's bicycle dress, All the Numbers.