The day did not get a rolling start this morning. Rather it sort of stumbled and stopped–over a too-early wake-up time, over another cup of coffee that failed to do its job, over the obvious need for naps that literally whined its alarm at ten o'clock. Work is hard on these days; writing is nearly impossible. Perhaps in response to my own edginess and frustration, my brain fires survival commands and the result is a scattered mess of thoughts which can't be compiled into anything sensible. But I won't go down without a fight. I refuse to condemn a perfectly good Monday as "one of those days" before noon. Hell, before five.
I don't think being happy and the number of good days we have is so much governed by genetic predisposition as it is creativity–developing new possibilities and alternatives to deal with real problems. And really, creativity in its artistic form–painting, decorating, writing, singing, sculpting–it's all the same. We create something good when there's a need. When there's a blank canvas or maybe just an ugly one that needs repainting.
I repainted my ugly canvas this morning, rifling through nearby resources like digging through a junk drawer for spare paint brushes. You use what you have, and I had a stroller and a beautiful, albeit hot, day. We walked a different path, peeling sweaty clothes from our bodies and slowly reversing the day's tone with each step. Two blocks in, Nella fell asleep which eased me into finding time for some work, and another change–hauling my laptop out onto a blanket in the woods–accomplished more than my coffee did this morning.
I don't push creativity on my kids because I want them to be interesting or have something great to tell people at a party someday. When I gush with pride after Lainey paints something spectacular or chooses an imaginative ensemble to wear, it isn't because I think it makes her stand out as unique and awesome (even though it does).
I celebrate creativity and applaud imagination in my children mostly because the ability to create something new–to dream up a different way of doing something–means they are more guaranteed to find happiness in life.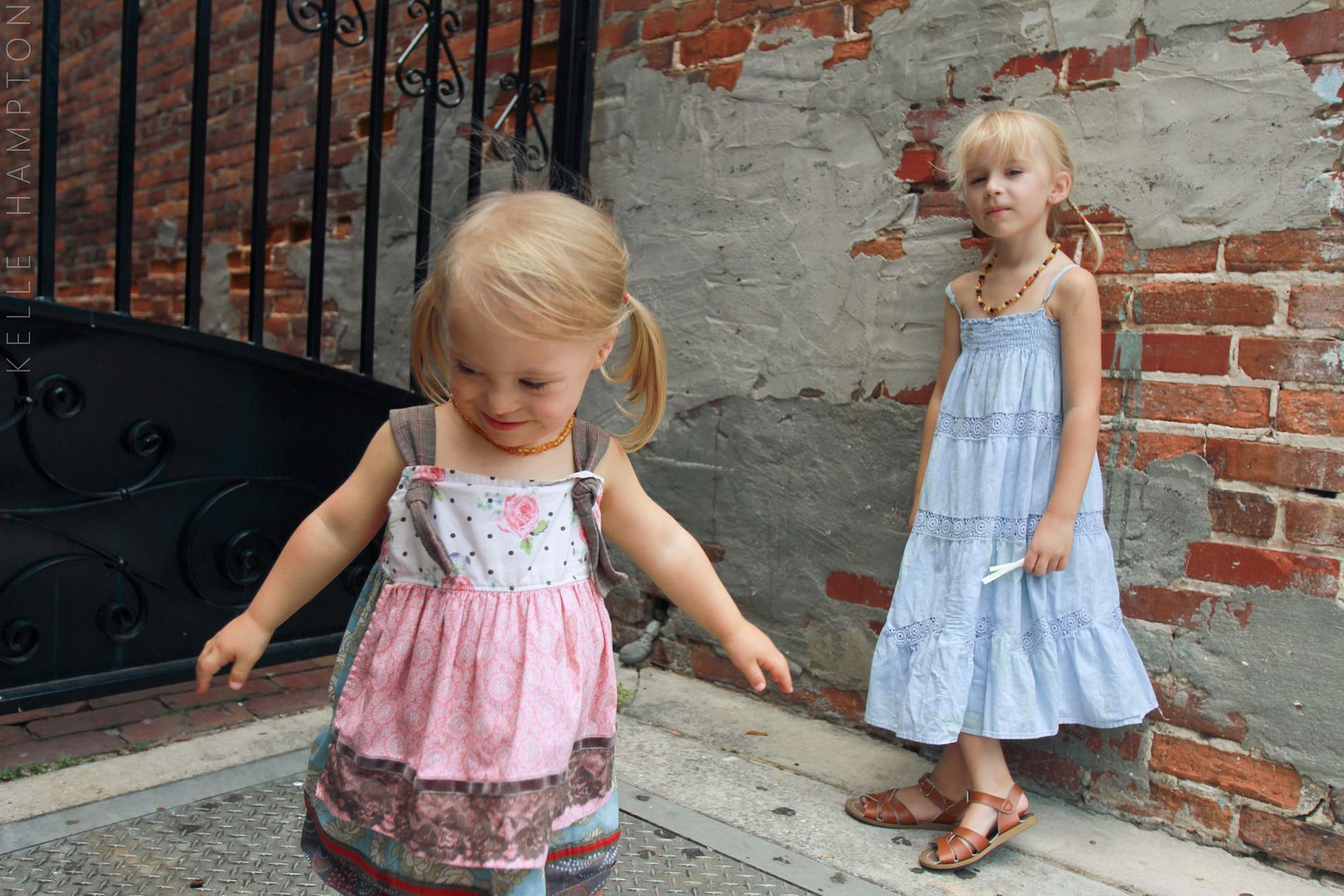 The more they create and practice building something from nothing or changing not-so-great into fabulous, the more likely they are to use creative strategies to develop solutions to challenges in their life. They will find joy, and they'll do it with words and colors and paintbrushes and voices and journals and music.
By example, I will model to my girls…If what you seek doesn't exist, create it. In art. In life.

This Weekend, in Art:
A Room Makeover.
The eating area in our home has always held so much potential. Natural light pours in generously from a great bay window, and the room is joined to the kitchen by a counter bar. It's a happy place, but the elements of the room–a high table that cut the window view, drab beige paint, a clutter-collecting soffit and a black linens hutch that was given to us–never added up to give the room what it deserved. That is until I put our table up for sale and found a smaller quaint farmhouse table on Craigslist for a steal. That was last week. And, if you give a mouse a cookie, she's not going to stop. I started the Deibeigify House Project, painting our dining room an airy pale blue (Behr Pensive Sky) and following with removing all clutter. The true transformation came with an easy furniture transformation. In two hours, our black table linens hutch turned in to a great piece of furniture that gives the room a colorful pop.
It cost me all of three cans of spray paint (Rustoleum, Color: eden) and new hardware (50% off at Hobby Lobby right now).
For those on Instagram who had questions, how I did it: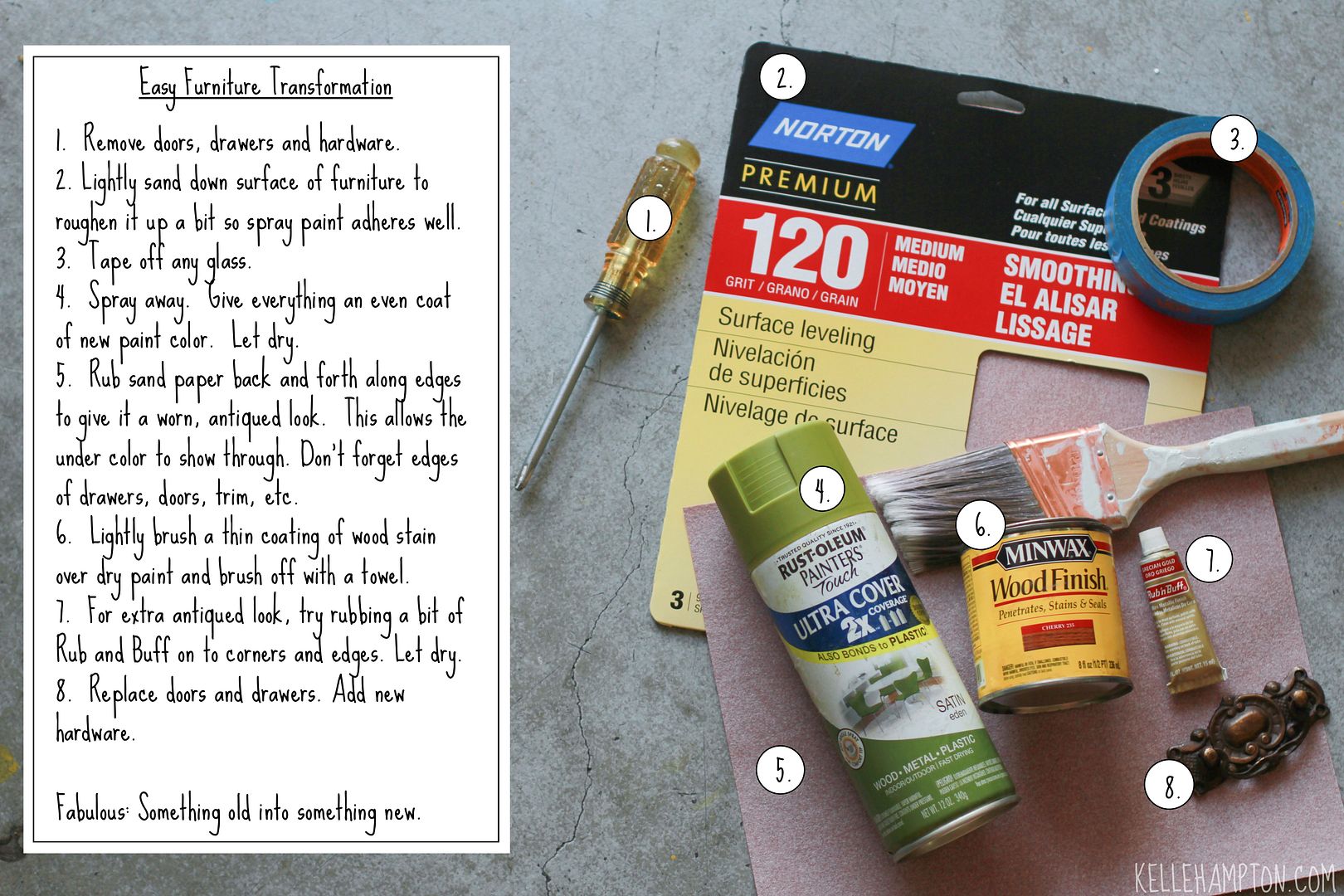 Finally, I installed a couple shelves between the kitchen and dining area to highlight some of my favorite antique shop finds.

Rhino Head (his name is Al) is from Z Gallerie
*****
This Weekend, in Life:



Celebrating Brett's Birthday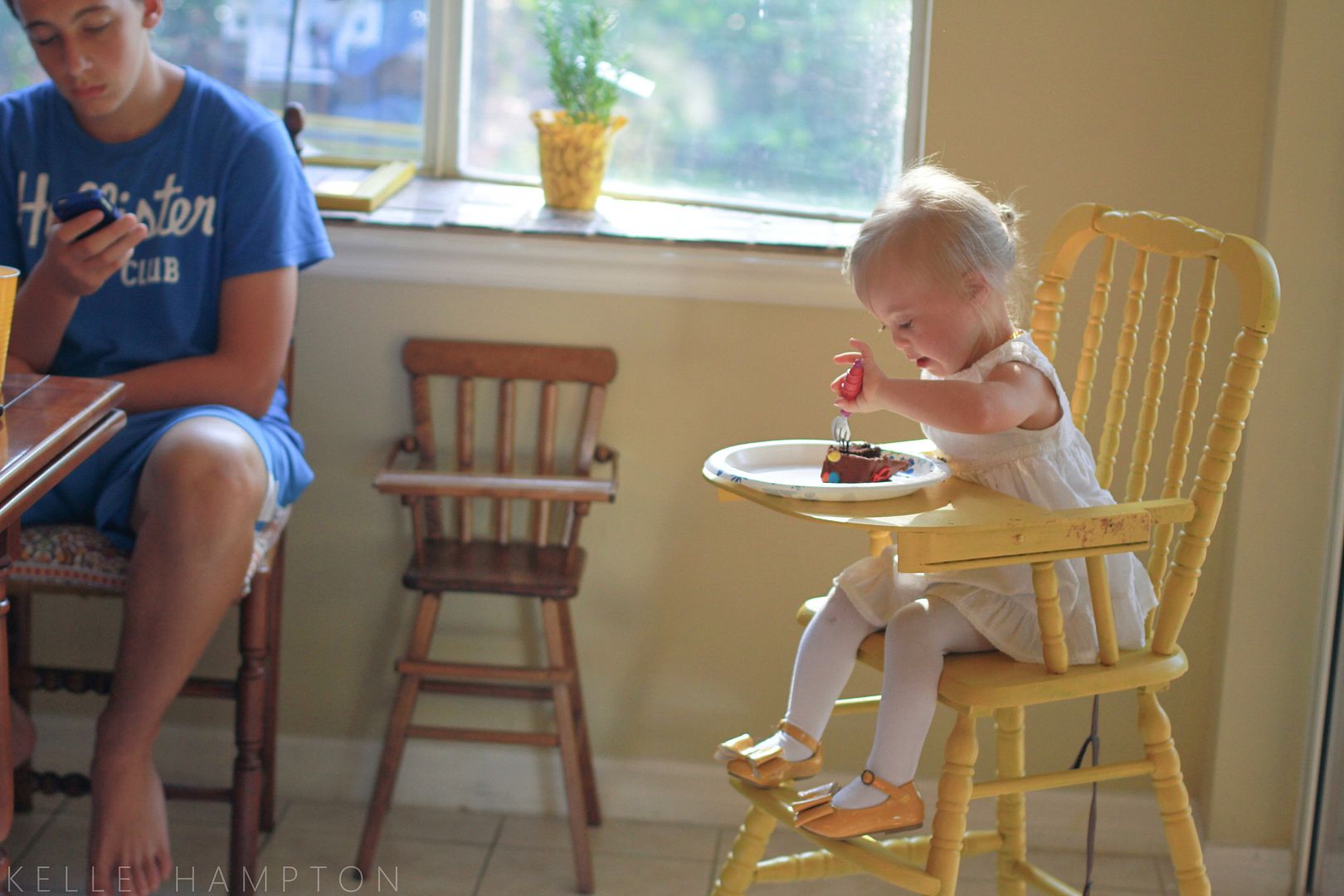 Celebrating our sixth anniversary last night

*****
Last Week's Friday Photo Dump: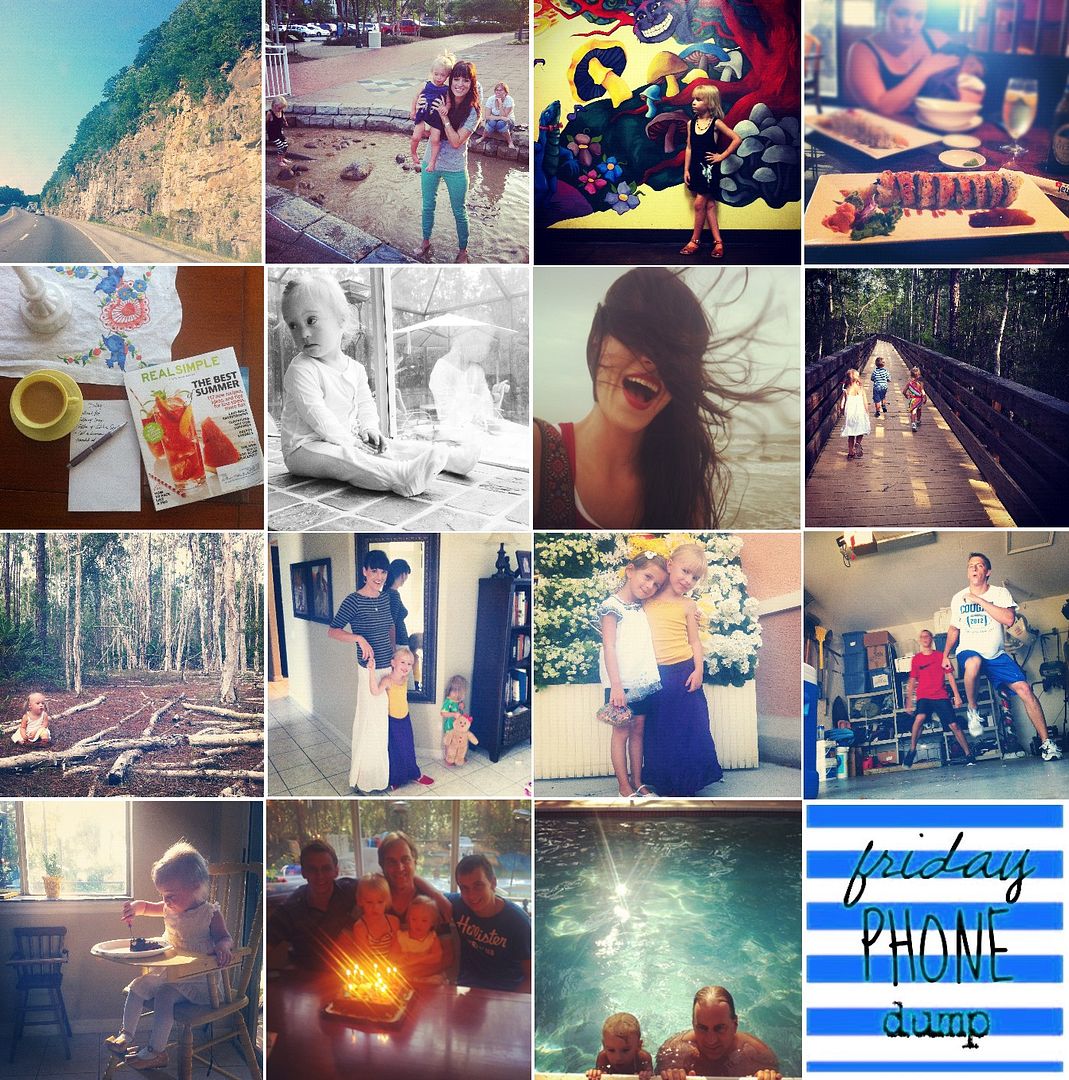 Friday Phone Dump photos are taken on the Instagram iPhone app (free) and dropped into a 12×12 collage using a photo editing software (Photoshop Elements works). I am @etst (enjoying the small things) on Instagram if you care to follow the feed.

And your #enjoyingthesmallthings photos. (If you use Instagram and have a photo that makes you happy, share it by using the hashtag #enjoyingthesmallthings. Yours may be chosen to be shared in a Friday post.)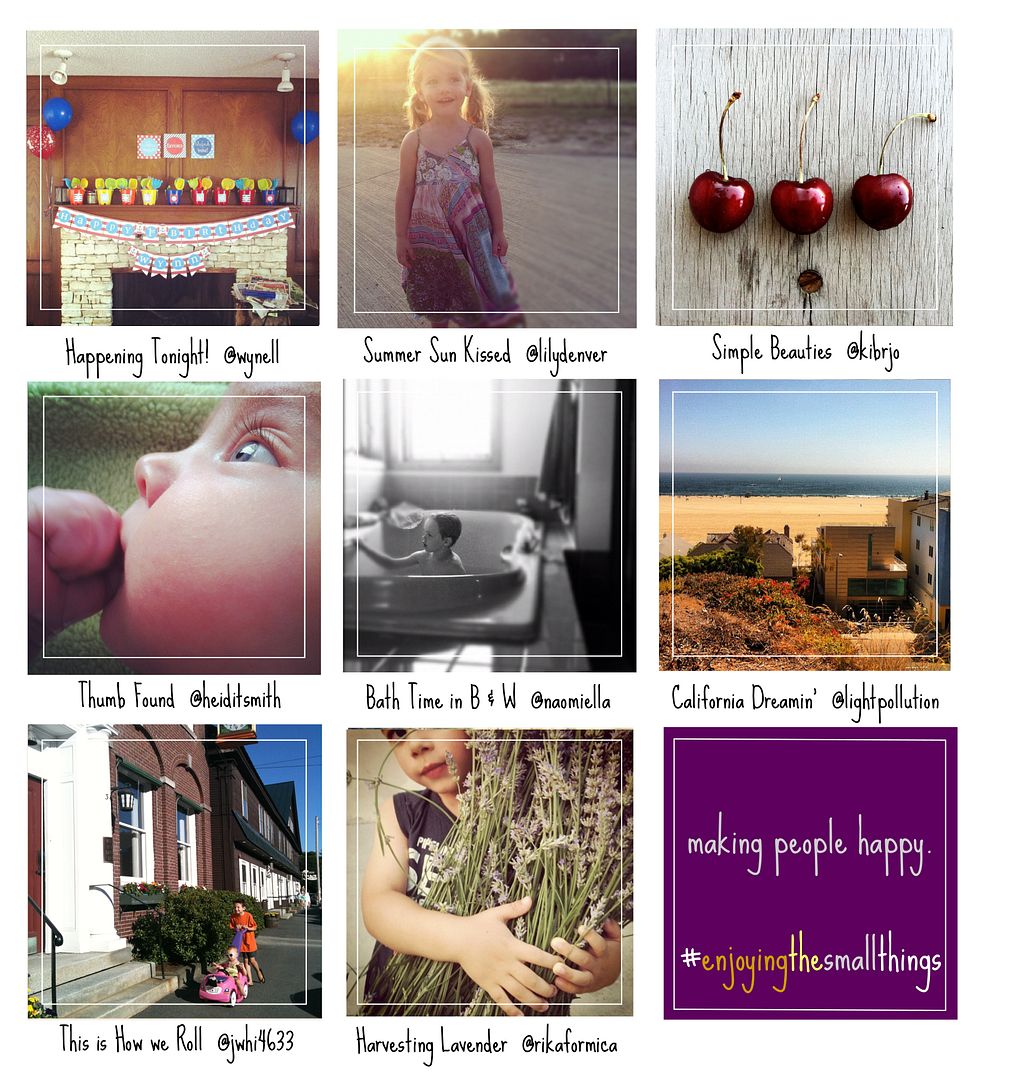 *****
A special offer for readers today: Joyfolie Shoes offers beautiful, unique shoes for little girls (and now women too!).
I'm in love with Nella's little yellow beauties.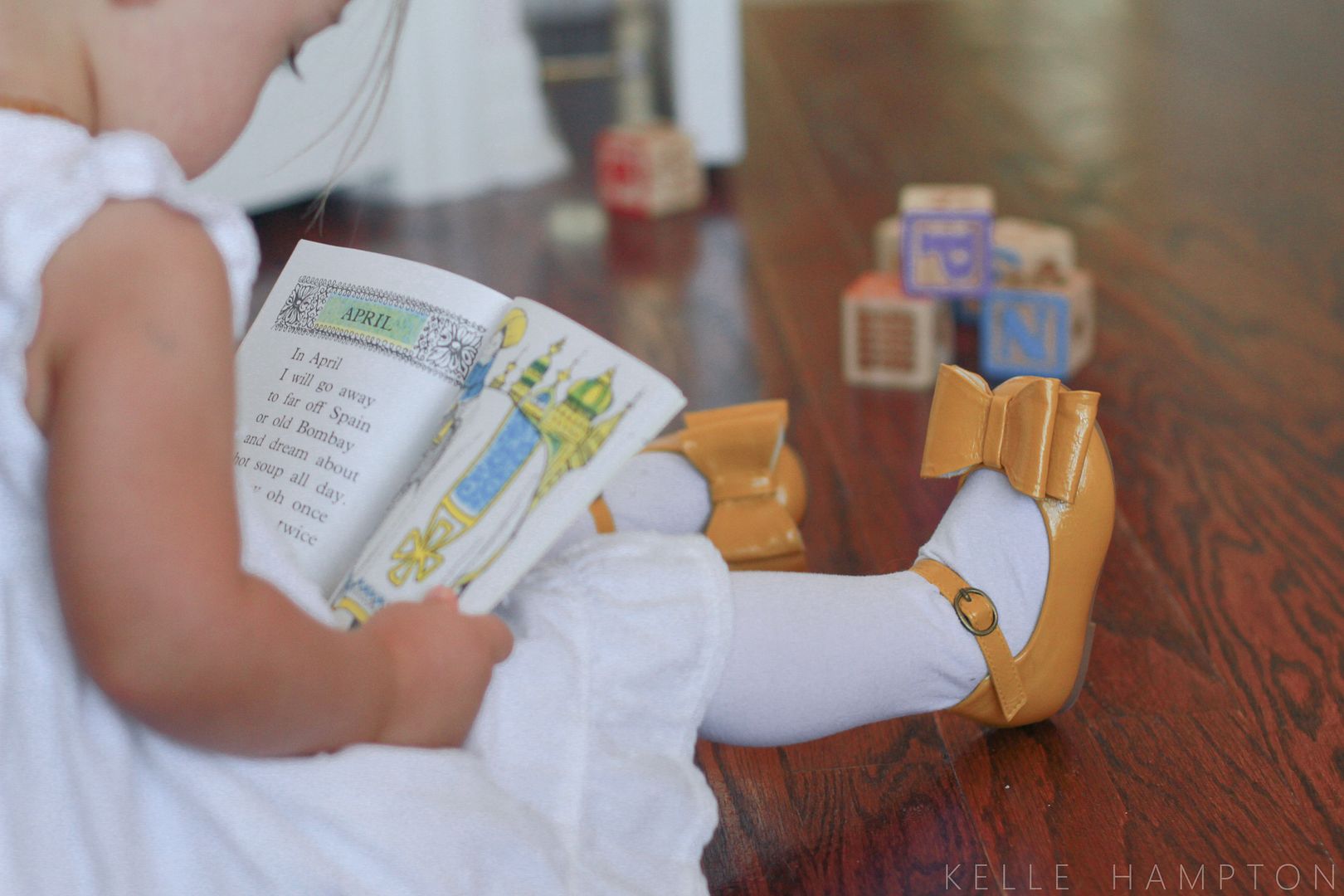 I remember when Joyfolie was just starting out–a small collection of amazing homemade shoes. Word traveled quickly. A look at their site, and you'll see why. Use code KH30 for 30% off your order (excludes styles marked NEW).

*****